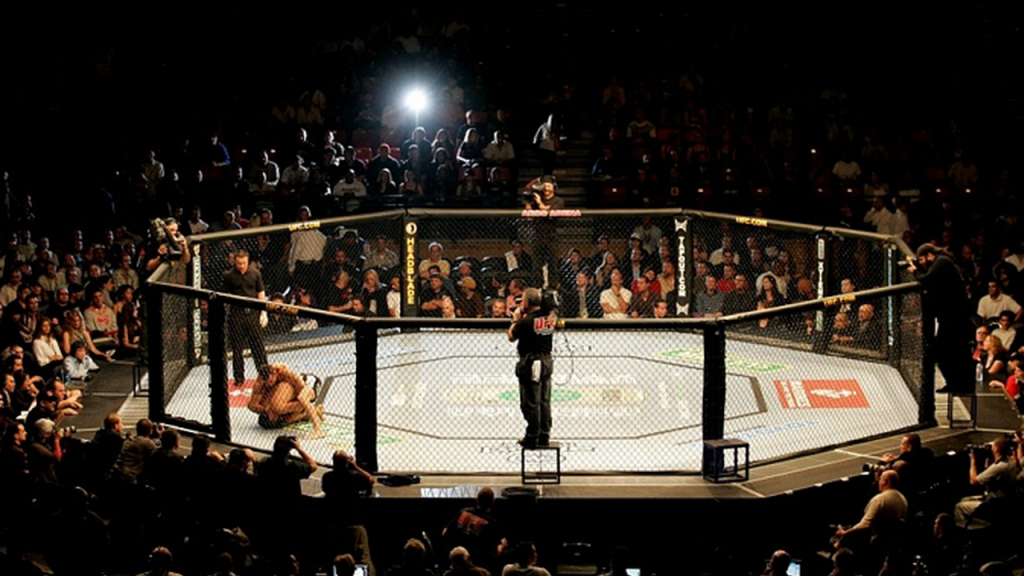 The matchmakers at the UFC have booked two more fights for the year-end UFC 168 card in Las Vegas. It's somewhat of a tradition for the UFC to stack its final card of the year – and they are well on their way after announcing the addition of an important featherweight contest and a legend returning to battle an Ultimate Fighter finalist. Dustin Poirier takes on the dangerous Diego Brandao – in what could be an important fight in the featherweight division. Meanwhile, Chris Leben steps back inside the octagon to face Uriah Hall – in a must-win battle for both men.
Brandao and Poirier are looking to move themselves into the featherweight title picture, alongside Ricardo Lamas, Cub Swanson and Chad Mendes. While it's unlikely that the winner would move to the front of the pack, or even above the aforementioned contenders, he would certainly be in line to challenge a top ranked fighter in the division.
Poirier's stock is rising following an impressive unanimous decision victory over Erik Koch at UFC Fight Night 26. Brandao, who also fight on that card, won a less-impressive unanimous decision over Daniel Pineda. Stylistically, this fight could potentially be fight of the night. Both fighters love to come forward. Both men have aggressive stand up games, especially Brandao. They also have notable ground skills – Brandao holds a BJJ black-belt and Poirier holds a brown belt.
Meanwhile, it could be a loser-leaves-town fight for Leben and Hall. Leben, one of the most recognisable figures in the Ultimate Fighting Championship over the last few of years, looks to break a three-fight skid against TUF 17 finalist – Uriah Hall. Leben, a member of the original season of TUF, is in uncharted territory; a loss will put him on a four-fight losing streak for the first time in his career.
Hall, who had a lot of hype around him during TUF 17, hasn't been able to reproduce the sort of performances that viewers of the show had come to expect. UFC president Dana White, who had been a prominent supporter of Hall throughout the season, told the media that Hall wasn't cut-out to be a fighter. "I love Uriah Hall," said the UFC president. "I have a great relationship with this kid. He's one of the nicest human beings you can ever meet. He's not a fighter, man."
Leben is the type of fighter who will put pressure on Hall throughout the fight; something which Hall has failed to deal with in his debut and sophomore efforts in the promotion. It will be interesting to see how Hall will deal with in this time, against a legend of the sport. Another point of interest is – which Leben will show up? Will Hall encounter the Leben who knockout Aaron Simpson and triangle-choked Yoshihiro Akiyama? Or the Leben who, most recently, struggled to get any offense against Andrew Craig and Derek Brunson? Tune in to find out.
The updated UFC 168 card is as followed:
Chris Weidman vs. Anderson Silva – middleweight title
Ronda Rousey vs. Miesha Tate – women's bantamweight title
Josh Barnett vs. Travis Browne
Michael Johnson vs. Gleison Tibau
Uriah Hall vs. Chris Leben
Diego Brandao vs. Dustin Poirier