Well the first UFC of the year is in the bag and while it was an overall lacklustre event there were a few notable performances from fighters who managed to raise their stock, some even through the roof.
Jon Jones def. Daniel Cormier via unanimous decision (49-46, 49-46, 49-46)
Jon Jones: The champ managed to shut out Daniel Cormier and break him down throughout the fight. He was sloppy at times and allowed DC to land some punishing punches in the clinch early on but his takedowns alone were enough to impress. Jones managed to make another world class fighter look mediocre en route to a dominant win. If he wasn't before then this win certainly established Jones as the greatest ever to fight in the UFC. I am not sure if his stock can get any higher but in any case it is still sky high.
Daniel Cormier: People anticipated DC as the man to dethrone Jones but that wasn't the case, not by a long shot. He had one strong round which he won but that was the extent of it. Being taken down so easily by Jones and seemingly running on empty has effected his stock. With Gustafsson providing the biggest test for Jones to date this means that people would be more interested in their rematch rather than DC getting another shot. He needs at least two or three strong performance to warrant another crack at Jones. His stock drops but still remains on the brow of the hill at 205lbs.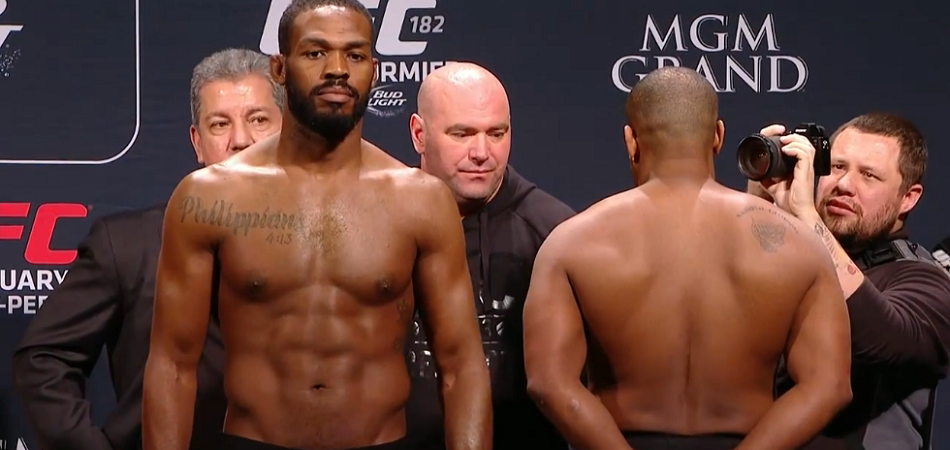 Donald Cerrone def. Myles Jury via unanimous decision.
Donald Cerrone: You can't help but love Cerrone. He always comes to fight. This fight, not by his fault, was not the most exciting 'Cowboy' fight we've seen but he utterly dominated the previously undefeated Myles Jury. With the young Jury walking backwards the whole time it was hard for Cerrone to launch a finishing attack although he did manage to score a headkick that echoed through the arena. After a fantastic 2014 this win just keeps Cerrone on the right track, his stock steadily rises.
Myles Jury: This was an off night for Jury. Some may say it was a little too much too soon for the 26-year-old but if you look at who he defeated and the manner in which he won those fights you can't argue that this was the next logical step for him. It was a learning experience and at his age I expect it only to add to his overall game. His stock drops but only just slightly.
Brad Tavares def. Nate Marquardt via unanimous decision.
Brad Tavares: Such a win over a fighter like Nate Marquadt raise his stock through the roof. Time for a step up in competition for the Hawaiian.
Nate Marquardt: He look very slow and a shadow of his former self. Unless he does something drastic to change it could be the end of the road for Nate 'The Great'. His stock plummets.
Kyoji Horiguchi def. Louis Gaudinot via unanimous decision.
Kyoji Horiguchi: Looked outstanding in this fight. Will be disappointed that he didn't get the finish but nonetheless he looks like the man who could give Mighty Mouse a run for his money. His stock raises once more.
Louis Gaudinot: The man with the green hair looks like he needs to evolve his game in order to fight the faster flyweights. Never looked like he was in with a chance with this one. His stock drops just like his placement on the main card to the prelims.
Hector Lombard def. Josh Burkman via unanimous decision.
Hector Lombard: He won this fight but didn't gain much. Heavy favourite heading in, he didn't look like a world beater here. Regardless, his stock raises, barely.
Josh Burkman: The veteran's stock raises slightly after this one. Yes he lost but everyone expected Lombard to annihilate him. Showed that he is a tricky customer and I feel the UFC will wait until his next fight to judge him.
Notable Performances
Paul Felder def. Danny Castillo via knockout (punches).
Paul Felder (title picture) put in a stunning performance and never put a foot wrong. He seemed unstoppable and if he continues to perform this way I expect a title shot coming his direction. I likened his performance to that of Tong Po from the movie 'Kickboxer'. I actually believe that he was the most impressive fighter on the card.
Shawn Jordan def. Jared Cannonier via knockout (punches).
In a typical heavyweight fight this one was slow and tentative but ended with a KO. Jordan gets back on a winning streak after suffering back to back loses and scores his 13th KO/TKO victory. The heavyweight division needs people to step up and Jordan just might be that man to challenge the top 10.