The UFC is back this weekend and back to a familiar numbered territory that we are able to track, as we look forward to UFC 169. Taking place at the Prudential Center in Newark, New Jersey, UFC 169 plays host to not one, but two title fights as the little guys take centre stage. UFC 169 is by far the biggest event that MMA's leading promotion has put on since UFC 168 in December, and this is one of my most anticipated cards for quite some time. Here's why…
UFC Bantamweight Championship
Renan Barao (c) vs. Urijah Faber – 135lbs.
With Dominick Cruz withdrawing through injury from their UFC Bantamweight Championship unification bout and having his title stripped in the process, Renan Barao can now do away with the tag 'interim' on his CV and upgrade himself to full blown champ. Barao has looked faultless in all of his UFC appearances to date and has consistently shown vast improvement on a fight-to-fight basis. This was in full view in his most recent victory; when Barao landed a spinning back kick flush on Eddie Wineland's chin that effectively ended the bout before Barao followed up with punches to a prone WIneland. That was 20th straight victory, with a No Contest from 2007, preventing Barao from having 31 straight victories to his credit. This guy is a legit beast.
Urijah Faber had arguably the finest year of any mixed martial artist in 2013, claiming the scalps of Ivan Menjivar, Scott Jorgensen, Iuri Alcantara and Michael McDonald. Despite having already fought and lost to Barao in convincing fashion before the most purple of patches, this run of form has made Faber impossible to ignore and very few were heard complaining when 'The California Kid' was given the shot at Barao after Cruz had to withdraw through injury. Faber has looked like a fighter reborn with a renewed desire to have one last wear of some gold. Faber will know going in that if he falls short here, this will very likely be his last chance to be king again.
While Faber has looked better than ever in recent bouts and has markedly improved since the pair's first encounter, Barao has too and that does not bode well for Faber. Renan Barao could make a very clear case for being in the top 5 pound-for-pound places, looking virtually unbeatable in all of his Octagon appearances showcasing little weakness, if any. Barao will be far too dynamic a striker for Faber on the feet and proficient enough in BJJ to make Faber not want to spend extended periods of time on the ground with his opponent. This is Barao's fight to lose as far as I'm concerned.
Prediction – Barao via unanimous decision.
UFC Featherweight Championship
José Aldo (c) vs. Ricardo Lamas – 145lbs.
José Aldo is at the top of his game right now. Aldo is able to make the savage look beautiful, rendering the elite incomplete and his thudding leg kicks are considered one of the most brutal weapons in the sport. To put it simply, Aldo is pretty good at this MMA lark. Aldo was most recently in action this past August at UFC 163, where the Brazilian finished 'The Korean Zombie', Chan Sung Jung with strikes, after Jung had threw his shoulder out attempting to deliver a shot of his own. That was Aldo's fifth defence of his UFC Featherweight Championship and with a rumoured bout with UFC Lightweight champion, Anthony Pettis already in the pipeline for this summer should Aldo prevail, it seems as though we do not have long to appreciate Aldo's mastery over his fellow 145lb'ers.
He's had to wait for it, but Ricardo Lamas finally has his shot at the belt. After reeling off victories against Matt Grice, Cub Swanson, Hatsu Hioki and Erik Koch, Lamas was named the No.1 contender to Aldo's title and deservedly so. Lamas is a grappler primarily, with a college wrestling background and BJJ black belt to his name, and it will be the favoured mode of attack for the challenger. Lamas will be hoping that the year-long break he has had between this fight and his win over Koch will not prove to be a factor, with the Chicago native looking to shock the world.
Lamas' chances are being sold on his wrestling ability and that he has the required skills to stifle Aldo's vaunted striking game. It's a nice theory and one that could have potentially worked, had it not been for Aldo's prior performances against superior MMA wrestlers, Frankie Edgar and Chad Mendes, where the Brazilian was able to stuff the vast majority of takedowns and continue to punish them as he so effortlessly does. Lamas is still very much a live dog in this one, and could maybe steal a round or two if he is able to secure timely takedowns and use his time on the mat effectively, but really Aldo is just a cut above.
Prediction – Aldo via KO/TKO in the third round.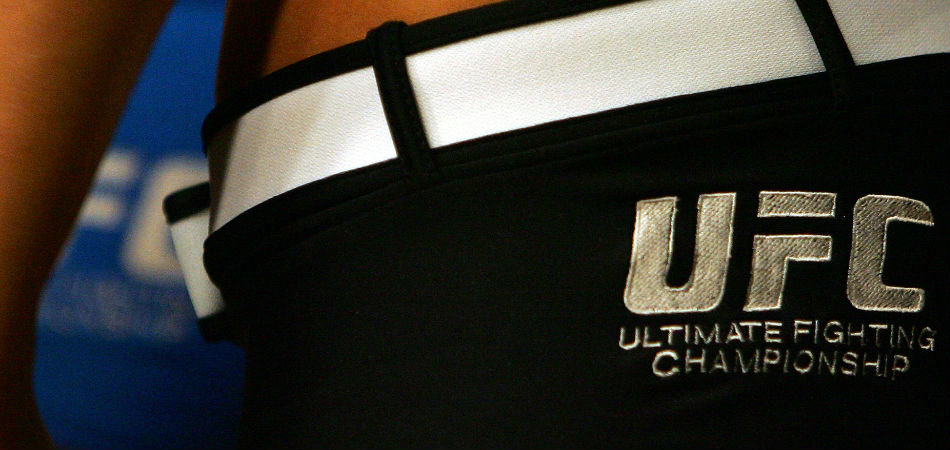 Frank Mir vs. Alistair Overeem – 265lbs.
Frank Mir is in need of a win here. The former UFC Heavyweight Champion is in the midst of a career worst three-fight losing stretch, having fallen at the hands of Junior dos Santos, Daniel Cormier and Josh Barnett. The competition are hardly schlubs, but Mir has been either thoroughly handled or finished with strikes in all three contests and when you're 34 years of age, the UFC's trigger finger can start itching when a fighter's form drops as dramatically as Mir's has.
Where Mir is need of a win here, Overeem is in just as unwanted a position as his opponent. Overeem has largely been a bust since his much ballyhooed move over from Strikeforce to the UFC, and other than a debut victory over a shell of what Brock Lesnar once was, Overeem has disappointed in KO defeats to Bigfoot Silva and Travis Browne. And it has not just been in the Octagon that Overeem has faltered, having failed a pre-fight drug test before a once scheduled heavyweight title fight against then champion, Junior dos Santos back in 2012. Overeem's stock and goodwill with the UFC is at an all time low, and anything other than a victory or heroic performance in defeat will see Overeem walking.
Unfortunately for Mir, I cannot see how he wins this one. Mir has shown on several occasions that he is susceptible to strikes and despite his good technical boxing, his plodding movement often leaves him a sitting duck for someone of Overeem's striking ability. Mir's best chance to win this one is to drag Overeem to the mat and work his far superior BJJ game, but even then I doubt he will be able to take Overeem down.
Prediction – Overeem via KO/TKO in the 2nd round.
John Lineker vs. Ali Bagautinov – 125lbs.
If John Lineker decides to make weight this time, then this bout could have real title implications for the UFC's flyweight division. Of Lineker's five Octagon appearances, the stocky power puncher has missed weight on three occasions, including in his last two outings. The Brazilian is on an absolute tear at the moment, winning his last four contests, and would be in prime position for a crack at Demetrious Johnson's gold were in not for those pesky weight limits.
Ali Bagautinov has looked as though he could go far in this division in his two UFC fights so far. Having dispatched with Marcos Vinicius in his UFC debut back in September via a TKO finish, Bagautinov carried the momentum over in to his most recent appearance and was able to conclusively beat Tim Elliot from pillar to post, securing the unanimous decision from the judges. The Dagestanian is a Sambo world champion and currently riding a ten-fight winning streak.
Bagautinov will hold a distinct grappling advantage over Lineker, but if Lineker is able to keep this one standing, the sheer power that he possesses in his strikes is likely to put the mockers on any ideas Bagautinov had about challenging for the title any time soon.
Prediction – Lineker via KO/TKO in the 1st round.
Jamie Varner vs. Abel Trujillo – 155lbs.
A former WEC lightweight champion, Jamie Varner has enjoyed mixed success in his four bouts since returning to the UFC in 2012. Having pulled off the upset in finishing Edson Barboza in his second debut with the promotion, Varner has alternated wins and losses with his most recent outing being a split decision loss to Gleison Tibau. Varner will be looking to get back on track with a win over Trujillo, a fight he took on after an injury to Trujillo's original opponent, Bobby Green.
Trujillo is downright nasty. If you don't believe me and require any further proof, just take a look at Trujillo's last performance. A merciless two round beating of Roger Bowling, that had you thanking your lucky stars that you were not locked in a cage with Trujillo.
On his day, Varner has the ability to beat all but the best with an effective all-round MMA game that has the potential to stifle the explosive strikes of Trujillo, particularly in the grappling department. Trujillo has shown that he can be taken down, something which Varner will be looking to exploit, but if he can keep the action on the feet, Varner could be in for a long short night.
Prediction – Trujillo via KO/TKO in the 1st round.