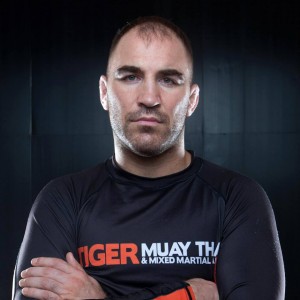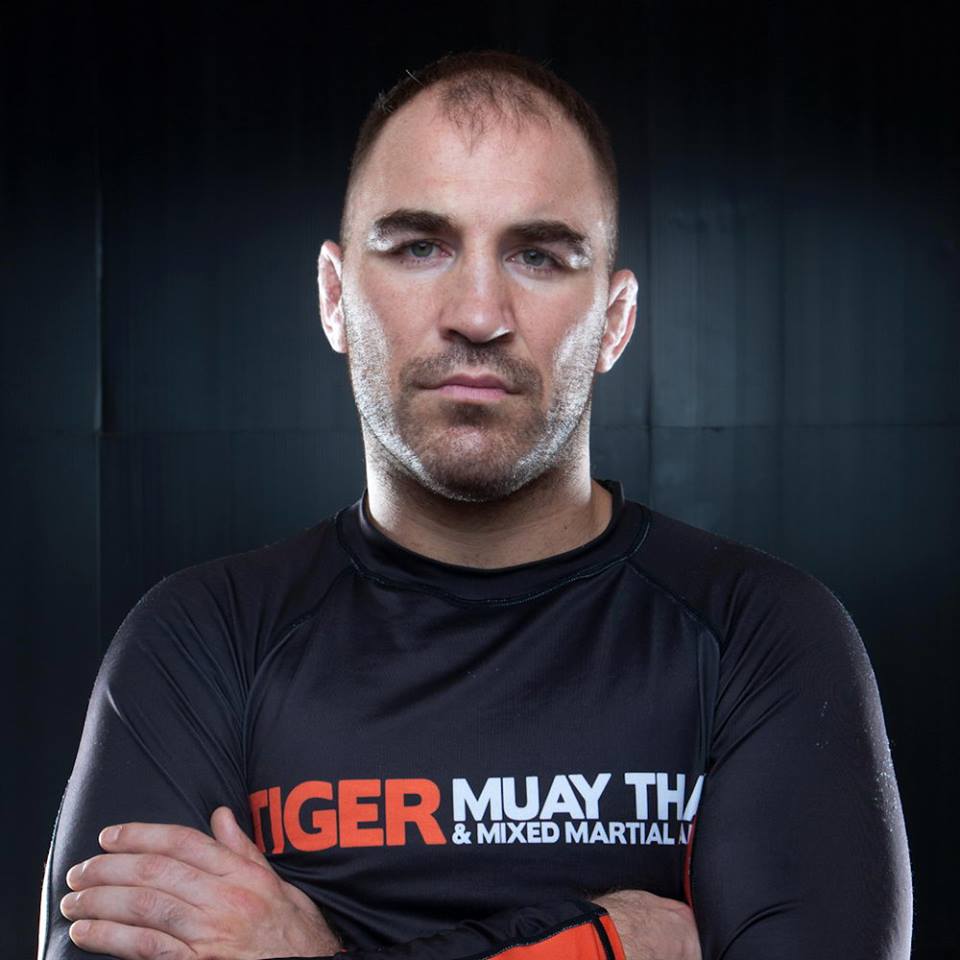 UFC 167 on November 16th marks the twentieth anniversary show for the UFC. The past twenty years of the UFC have produced some very entertaining characters and amongst them is Brian Ebersole (50-15-1-1).
Ebersole and the Hairrow made their UFC debuted in 2011 with a win over Chris Lytle and since then has proved to be one of the most popular characters in MMA. He won over fans with his Hairrow, his chest hair shaved in the shape of an arrow pointing towards his chin and then he won over Dana White when he beat Dennis Hallman by "getting those horrifying shorts off TV as soon as possible" after Hallman wore speedo's into the cage.
It has been 16 months since Ebersole last stepped foot inside the Octagon in a very lacklustre loss against James Head at UFC 149. This loss was the Tiger Muay Thai coach's first loss in the UFC after winning his first 4 fights. Since then Ebersole got injured and has been out of action since.
So recently I decided to catch up with Brian to ask about the past year, recent activities and about UFC 167.
Hi Brian, thank you for your time. Firstly, you seem to be going through a little re-branding of sorts with your new logo. Talk us through the logo and what you are trying to achieve with this re-branding.
Cheers, always a pleasure. Can't call it re-branding, as I never really made another attempt to brand. But I've got a new partnership with an Australian company. We're making an effort to build on the ideas I've written down over the years. Our first release is the ProFighter Formula.
It can be accessed via my Facebook page and also via:  http://www.profighterformula.com/
I've designed a blueprint based on my experiences in the MMA Industry. The successes/failures, the shortcuts, the winding path, the hard road, the easy road.  I talk about career planning, and offer a wide range of information and resources to help an MMA professional to really become the best they can be. A well structured, well engineered formula toward success.
The logo is just a fun little drawing of a Hairrow (who also has his own Hairrow). And I figure most folks know me for that bit of artwork, so why not use it to mascot for my brand/business.
You are fighting Rick Story at UFC 167, what are your thoughts on Story as a fighter and do you feel this has the potential to be the toughest fight in the UFC for you?
This is my toughest matchup. Wrestlers always make for a tough fight. Not just for me but vs. anyone. Ask a BJJ guy how they feel about fighting a tough wrestler and they say the same. He's strong, athletic, and works hard in every fight. So yeah, a tough night awaits me. And I wouldn't have it any other way. These are the challenges I've always lived for!
This fight is at welterweight, however in the past you said you would be dropping to lightweight. Is this something still on the cards and why did you not aim a dropping down to lightweight for your return fight?
I'm not a lightweight right now because I'm too big. I wasn't able to train and without training eating clean simply wasn't a viable option. I'm all or nothing. Training proper and eating proper go together and when training isn't my daily routine, I'll eat what I like (within reason). So when I was able to begin training properly I was starting at 210 lbs… how the hell could I make the decision to try and go 155? I couldn't. Thus I return to WW.
I'd like to go LW, but I need good health after this fight in order to keep the momentum built via this fight camp's fitness and weight-loss efforts.
UFC 167 is the 20th anniversary show, what does it feel like to be fighting on such a monumental card?
Very pleased to be on such a huge card. Even if my chances of a bonus are going to be compromised!!! But I'll be able to watch a host of legends fight on the main card, and I'll enjoy a weekend with my team, family, and friends here in Vegas. I'm loving this opportunity.
You have been off for a year, but being a coach at Tiger Muay Thai means you never really left the gym. Does being a coach there help your game?
Absolutely. I get to deconstruct my own game. I have great influences in all facets of combat, from our amazing muay thai trainers, to wrestling with Roger Huerta, and BJJ with BTT Black Belt Fernando Maccachero. Plus the influences of our guest athletes from around the globe. My awareness has grown leaps and bounds due to my position as a coach at Tiger Muay Thai & MMA.
You have been training at Drysdale's gym in Las Vegas a couple of weeks now, has the mood in the gym been affected by Drysdale himself not being allowed to fight at UFC 167?
Rob hasn't let the mood change one bit. I'm only there for a few workouts per week. But right after the news broke, there was a 10:30am session hosted by Robert Follis and Drysdale trained right alongside of us, as if he was still going to compete. And he trained the rest of the week with the same intensity. He's a consummate professional, and his situation hasn't had an effect on his routine nor that of the other athletes.
I notice you are running a very successful 'fund-a-fighter' campaign. Can you talk to us a little about the campaign, why you chose that route and about the current sponsorship market out there for fighters?
I first noticed Fund-A-Fighter through their campaign for Bryan Rogers (Bellator). He was using the funds to get through training camp, and upon his fight check being cleared he then donated the same amount to a school where he'd been a teacher. So the funds were used to help him keep a good cash-flow, and ultimately went to a school program (computers, I believe).
Upon closer look at the Fund-A-Fighter philosophy, I was impressed. It wasn't just a hand-out, it was more than that. It was a way to link sports fans to athletes. Athletes can take part in actively planning a campaign, which I chose to do and I worked to offer things that I thought I would have liked, back when I was simply a sports fan. I know that an autographed photo, football, or jersey can be a prized possession of a fan. I had a huge card collection as a kid, and know the feeling when you get an autographed card, or a signed piece of memorabilia. I still remember a Christmas or three where I was given such gifts and they were the best Christmas gifts ever….
So instead of buying these items from a  retail shop, where most of the money goes to pay the dealer's wage and rent for his shop, Fund-A-Fighter puts on a campaign that sees the funds go directly to the athlete.
So I've put out a host of items, signed & unsigned. I've also included some experiences, training packages for Tiger Muay Thai & MMA (including private lessons), a UFC 167 fan experience, including a dinner after the weigh-in, an afterparty, memorabilia package, and a Sunday celebration session.
The major package was the UFC 167 Fan Experience with a little bonus;  A cornerman's pass, so a fan could get the real behind-the-scenes look at the UFC and an up-close-and-personal view of a fight, right beside the Octagon…However, the Cornerman's pass has been purchased, but there are still openings for fans to join Team Ebersole for all other weekend festivities… And again, there are a host of memorabilia pieces available.
You can view it all at www.fundafighter.com.
Thanks again Brian and all the best at UFC 167.
Thanks Alan. Just want to thank my sponsors for this bout:
Hayabusa Fight Wear
Vasyli Foundation
Topps Trading Cards
Also to all you WHOA! TV readers please follow me on twitter @TwasEbersole and don't forget to 'Like' my facebook page, thanks guys.