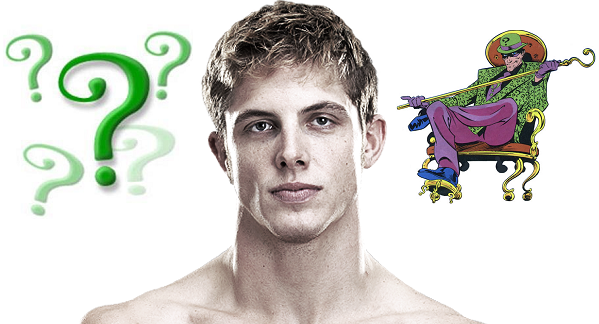 Matt Riddle….what do you do with Matt Riddle if you are a promoter? Since being released from the UFC earlier this year he has signed for two promotions. First Legacy snapped him up before Bellator bought over his contract.
A cracked rib forced him from his Bellator debut, then he retired after the promotion couldn't give him a fight so, then he came out of retirement a couple of weeks later in order to take a fight at Bellator 109 but then this week he pulled out of this fight and subsequently Bellator decided to release him from his contract.
What a year Riddle has had; three MMA promotions, two releases and one win overturned.
But what is it about the fighter? In Matt Riddle we have a fighter who is 7-3-0-2, although the two no contest's were fights he had won but failed the post-fight drug tests for marijuana traces, a rule which many people think is preposterous, and has actually fought everyone of his fights in the UFC. So essentially he is 9-3 in both MMA and the UFC.
Undoubtedly a talented fighter who has a very solid base with his wrestling and he is also capable of churning in some good exciting fights, see his 'FOTN' and 'SOTN' bonus wins while in the UFC. It might be the problem with authority that forces Riddle to oppose sticking to the rule sets by MMA promotions, a demand I myself deem acceptable/understandable due to the PR nature of some of the larger MMA promotions.
He is a man who is 27-years-old, he has a wife and kids and his livelihood is to fight in the cage. He is yet to respond to his release from Bellator and give an explanation for pulling out of his fight.
Needless to say that there does seem to be some sort of mental blockage with Riddle that is stopping him from reaching his full potential. Which is rather annoying because he is a good fighter that could do well in the sport and entertain fans for the next 5+ years.
Please like WHOA! TV on facebook and follow us on Twitter @WHOATV.