Before I get started with this I would just like to get something off my chest. Anyone involved with the MMA scene here in Ireland considers the North and South to be 'Irish' thus the term 'Irish MMA' refers to people both side of the border.
It really annoys me when some American MMA fan whose great-great-grandpappy came from County Cork think they are an expect on Irish affairs. Those same people are curious about the civil war that still rages strong on the Emerald Isle to this day, pesky redcoats! Same goes for any MMA journalist who believes Tom Egan was the first Irishman to grace the UFC, that honour belongs to Steven Lynch and Colin Robinson from UFC 72.
Irish MMA takes the same approach as the national rugby team, if you are from the island of Ireland then you are considered part of the Irish setup. Religion and political standing do not play a part in sport and for those that it does then they are small minded bigots and don't deserve the pleasure of being apart of that sport.
Now that I have gotten that out of the way I would like to move onto 'The Forgotten Irish'. Conor McGregor, Cathal Pendred, and Norman Parke would be the first names to spring to mind when asked about Ireland and the UFC. Neil Seery, Ais Daly, Paddy Holohan and even Gunnar Nelson would be next to roll off the tongues. This probably goes for the international fan as well as the new casual fan from Ireland.
But I would like to highlight the group of fighters that came before the aforementioned group. These fighters put a lot into the sport of MMA in Ireland and were pioneer competitors, pushing boundaries of how far an Irish fighter could get thus laying down a foundation for this current generation. This group get very little recognition and I think it would be a shame if their contribution goes unnoticed amongst the masses.
Please note that these are just some of the former fighters that have helped build Irish MMA into what it is today.
Greg 'The Hitman' Loughran (23-19)
Just over 12 years ago Greg made his professional debut. He could be described as an active fighter having often competed up to 8 times in one calendar year. In his 40+ professional fights he holds wins over the likes of current UFC star Norman Parke, former UFC fighter Andre Winner and TUF 12 winner Jonathan Brookins. The 31-year-old is also a part of Bellator history having co-main evented the very first Bellator event against Eddie Alvarez, he lost via guillotine in the first round.
Greg's last fight came in February of last year. He faced fellow Irish veteran Chris Stringer for a vacant title in Ireland. After three action packed rounds, in what was heralded as 'FOTN', Greg got the nod on the judges scorecard and walked out of the arena and MMA as a champion.
Greg has since stepped away from MMA completely.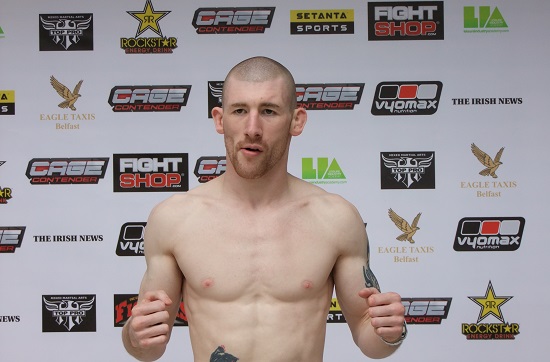 "Rowdy" Owen Roddy (11-4)
You might often hear Conor McGregor praise Roddy as an inspiration and an integral part of his own fight preparation and you might often see him cornering McGregor during his fights. For those that know him, Roddy is respected by everyone on the Irish scene and beyond.
Mainly competing on the Irish scene he went just 4-3 in his first 7 fights. Then the Dubliner went on a seven-fight-tear beating everyone put in front of him and commanding some of the biggest crowds seen in Ireland. This streak culminated with a title fight against UFC 100's Shannon Gugerty, as fight I see as one of the greatest I've ever witnessed. In the first round Gugerty, a Dean Lister blackbelt, sunk in a rear-naked choke but Roddy somehow held on and in almost professional wrestling like fashion he fought his way out of it with the help of the hometown cheers. The fight then went back and forth until the final bell and Roddy got the nod. Backstage you could see how much that had taken out of him and rarely have I held such respect for a fighter.
His next fight in December, 2012 would turn out to be his last. It was a losing but valiant effort against Wilson Reis in the regarded European promotion Cage Warriors. Reis is currently 3-1 in the UFC and has wins over Ivan Menjivar and Scott Jorgensen.
I truly believe that Roddy would have joined the rest of his teammates in the UFC. An early retirement in my opinion, but who am I to say?
Owen is the head coach in his own gym, Primal MMA, in Dublin and is regular training partner to the fighters over at SBG.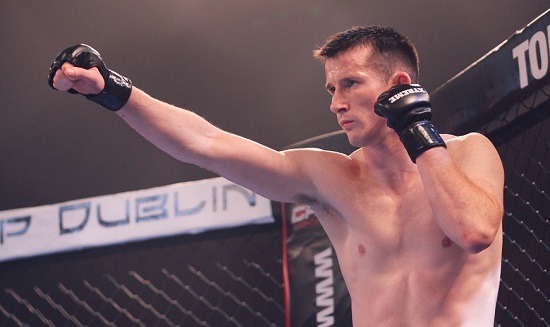 Colin 'Big C' Robinson (10-12)
Colin made two appearance in the UFC during his 10 year career. He, along with Steven Lynch, competed at UFC 72 in Belfast and then he went onto compete at UFC 80. Colin lost both fights but he helped prove that it is possible for Irish fighters to get a shot at the big show.
His last fight was a fitting occasion. He was the co-main event against Pride legend James Thompson in the packed out Odyssey arena. Unfortunately the result didn't go his way but his reception from the crowd was nothing short of what he deserved.
Colin consistently fought the best and very few can lay claim to a record like his. If you are curious to known his fight resumé is littered by the likes of James Thompson, Dan Severn, Antoni Hardonk, Stefan Struve, Phil De Fries, Eddie Sanchez and Neil Wain.
Colin now runs his own personal fitness gym and is a big influence to many up and comers from his old gym.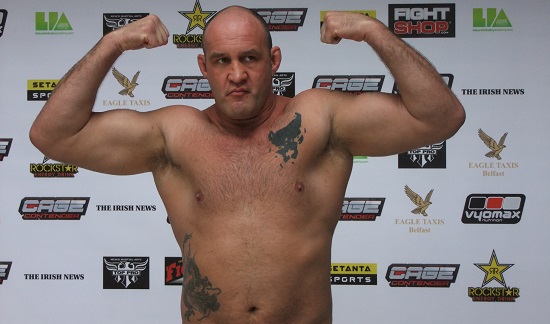 Honourable Mentions:
Steven McCombe – the 48 fight, 10 year veteran retired in the past few days after suffering a broken arm in his Cage Warriors fight. It was always a delight seeing McCombe's name on the card. He is also runs his own gym, Devil Fight Club, and has a small MMA promotion. His influence will be felt for years to come.
Tom Egan – the UFC 93 competitor was thrown in at the deep end, some say, before he was ready. His appearance was a reminder to all, including McGregor, that the UFC is not a distant dream as they might have thought. Egan lives in Boston and has recently done well in the CES MMA promotion.
Rodney Moore – Norman Parke's head coach and a well respected figure in Irish MMA. His students have reaped the rewards of his lifelong journey in martial arts. He went 7-8 in his MMA career and in his last outing faced Dean Lister, losing out by submission in the third round after two incredible opening rounds.