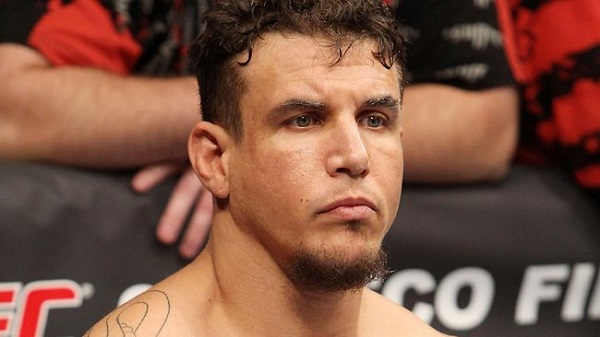 Frank Mir (16-8 MMA, 14-8 UFC) now enters unchartered territory going on a three-fight-skid. Unchartered territory not uncommon for any fighter as they face different obstacles all the time in this highly unpredictable sport. The difference here is that Mir is known as a "veteran" of the sport and when a "veteran" reaches such a crossroads in their career they and people around them will be thinking if it's time to give up.
Mir is only 34 years old but has been part of the UFC family since 2001. He won the heavyweight title twice, although one was an interim-title run, and has fought wave after wave of different generations of fighters from old-school fighters like Tank Abbott, to new Zuffa fighters like Tim Sylvia, to new generation super-heavyweights like Brock Lesnar to new-school heavyweights like Daniel Cormier.
The problem with Frank Mir is that he was always chasing the pack. This started following his motorbike accident which nearly ended his career. He battled back to get fighting fit and then he met his arch-nemesis in Brock Lesnar, the new bread of super-heavyweights (along with Shane Carwin). This prompted Frank Mir to rethink his training and made him pack on muscle with his strongman training. Once he achieved this Mir then faced JDS and Daniel Cormier and was slow and sluggish against these lower-weight heavyweights, prompting Mir to once again rethink his training.
The downfall of Frank Mir happened in July of 2009 at UFC 100. He is 4-5 since then with his wins coming over gate-keeper Cheick Kongo, over the hill 'Cro Cop', hot & cold 'Big Nog' and boring unanimous decision win over Roy Nelson.
Is Frank Mir finished? Hopefully not, but probably so. I can't see another path to a title shot that doesn't involve facing JDS, Cain Velasquez or another quick heavy hitter. There are some entertaining fights left for Mir to have, like Werdum or even Alistair Overeem and hopefully a very longshot rubber match with Brock Lesnar. Apart from these type of fights there is not much else left for Frank in the sport.