Cage Warriors' Super Saturday card is shaping up very nicely indeed. The promotion had teased us with the promise of two title fights since 24th April and it has now been formally announced who will be fighting for the gold.
The two title fights are for the Lightweight and Middleweight titles with Stevie Ray taken Curt Warburton (Lightweight Title) and Norman Paraisy locking horns with Jack Hermansson.
Stevie Ray will be looking to reclaim the Lightweight title which he won at Cage Warriors 60 before losing it to Ivan Buchinger who has since left the promotion. Warburton will be hoping to carry on his winning ways since steaming through his Cage Warriors debut. These two met at BAMMA 12 which saw Warburton win a unanimous decision so will be interesting to see how the rematch plays out with much higher stakes. Warburton is the more experienced fighter of the two having had a stint early on in his career with the UFC but many feel that Ray is the more new school fighter which will cause Warburton problems. A very intriguing fight for both men and rest assured that in a division as stacked as the Cage Warriors Lightweight division the winner will have to be at his very best to keep hold of that title for a good period of time.
Norman Paraisy has definitely earned his title shots and is unbeaten in his last five fights (4-0-1) and Hermansson will look to pick up his third Cage Warriors win on the bounce when these two meet. The Frenchman Paraisy is a very well known name on the European MMA scene and has finally worked his way towards a shot he is very well deserving of. Hermansson will have age to his advantage but this hasn't worried Paraisy in the past as the veteran holds victories over the likes of Paulo Filho and Jack Mason to name a few. The Middleweight division for Cage Warriors is shaping up very nicely so it will be good to crown a king since the title was vacated by Jesse Taylor last year. Personally having a champion in a division really helps to cement the division so will look forward to this division growing following this one.
Both Marshman and Omoyele are coming off of losses in their last bouts so will both be keen to return to winning ways. A big fight for both with the winner really propelling themselves in the Middleweight division. The winner will be paying big attention to the title fight later in the evening and will be one step closer to staking a claim at a shot at the gold. Both of these Middleweights are well known for their excellent striking and power so there is every chance that this one could end well within the 15 minute mark. The key in this one for me would fall down to how each guys weight cut goes. Both have in the past had their cardio tested so for me this could be a real deal breaker.
Jake "Brutal" Bostwick is never in a dull fight but will have a real challenge as he takes on Simeon "The Grin" Thoresen. Thoresen is coming off two back to back losses for the UFC and will be keen to avoid another slip as he meets Bostwick in his return to Cage Warriors. Bostwick has looked like a completely new fighter as of late and is riding a seven fight win streak which includes two wins on the bounce at Cage Warriors. After a very tough time early on in his career in which he went 0-7-1 Bostwick has found that second gear and you can bet your bottom dollar that he will do everything in his power to upset the Norwegian when these two meet.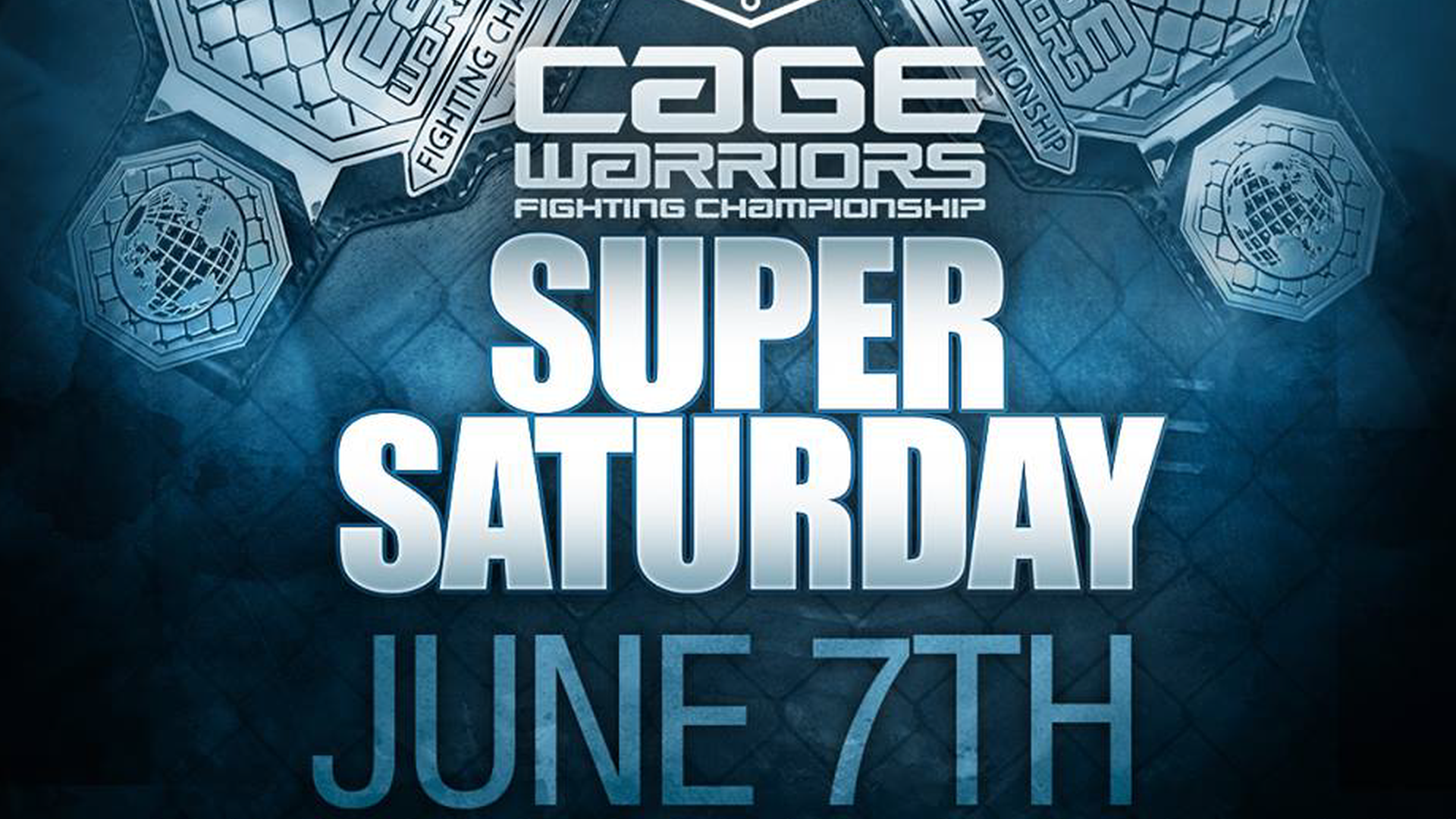 Elsewhere on the card there are two blinding Welterweight bouts with all four men looking to make their stamp on the packed division. Benny Alloway who is coming off a win over Jack Mason in his last bout takes on Mohsen Bahari who himself is riding a two fight Cage Warriors win streak. In the other Welterweight bout Jack Mason takes on Bruno Carvalho in a fight which was supposed to happen way back at Cage Warriors 57. Mason will be keen to rebound from a decision loss to Benny Alloway with a win over Carvalho, who finds himself desperate for a win after losing two on the bounce. Big future title implications for all four of these fighters who are all trying to make a statement in such a packed division so will be keeping a very close eye on how these fights play out.
Featherweights Liam James and Nad Narimani are sure to put on an exciting bout and Nad will be looking to further cement himself in the title frame with a win over James. Narimani only has one loss on his record and that came courtesy of Graham Turner whereas his opponent James will be looking to redeem himself after losing in only 24 seconds in his last fight. That last loss snapped a two fight win streak for James so he will be desperate to get another W in the column but will have to dig very deep to overcome a game Narimani.
Brett Caswell takes on Spencer Hewitt in a Flyweight fight and this bouts marks Caswell's return to Cage Warriors after a brief 1-1 stint with the Shock N Awe promotion. His opponent Spencer Hewitt is a veteran of the UKMMA scene but has had a tough time since joining the promotion. After a loss on BAMMA and UCMMA Hewitt then lost his first two Cage Warriors bouts but responded with a win in his last outing against Cameron Else. Hewitt certainly has the tools to make a run in the Flyweight division but must overcome the young up and comers to really get his name in lights.
Cooledge and Wheeler just love to trade so can expect a war in this bout. Cooledge makes his return to the promotion and has gone 2-1 since Cage Warriors 57. "The Crazy Kid" Wheeler who has been known to go up and down with his record is currently on a two fight win streak for Cage Warriors and will be looking to further cement his name across the Lightweight division. This fight certainly has all the makings for early FOTN candidate but then again with hindsight so do most of the fights on the card so far announced.
The card announced so far is below but we can be sure for more fights to be added during the next few weeks;
Stevie Ray Vs Curt Warburton (CWFC Lightweight Title)
Norman Paraisy Vs Jack Hermansson (CWFC Middleweight Title)
Jack Marshman Vs Bola Omoyele
Jake Bostwick Vs Simeon Thoresen
Benny Alloway Vs Mohsen Bahari
Bruno Carvalho Vs Jack Mason
Liam James Vs Nad Narimani
Brett Caswell Vs Spencer Hewitt
Jason Cooledge Vs Brad Wheeler