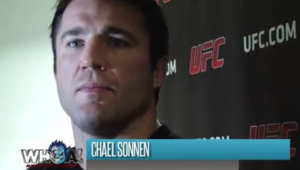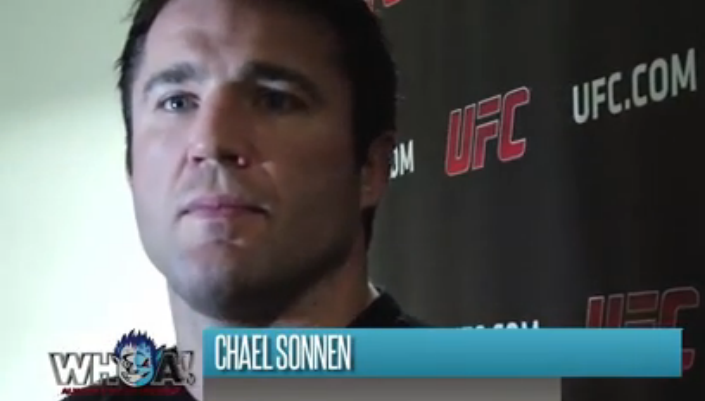 Well word has reached around that the fight that was announced last weekend for next March is already off.
Dana White announced that Alexander Gustafsson was to face Lil' Nog in the main event of the UFC's return to London next March. But last night that fight was scrapped due to a "lingering back injury" for Lil' Nog.
Que up Chael Sonnen for another crack at the Nogueira brothers… The American Gangster laid down a series of tweets aimed at the slightly smaller Nogueira twin;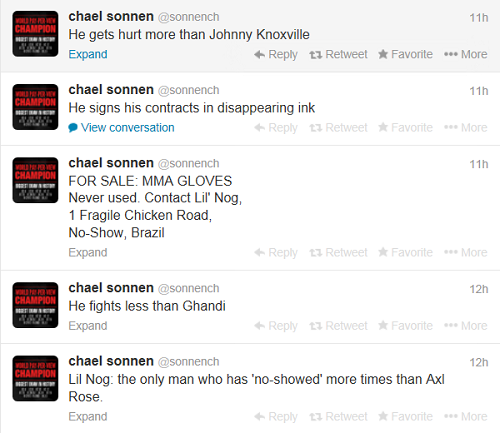 This should all add fuel to the fire for Chael Sonnen's six week date with Wanderlei Silva in Brazil for The Ultimate Fighter.