BAMMA have further boosted their already stacked BAMMA 21 card on June 13th, with the return of former World Lightweight Champion, Rob "C4" Sinclair. In an exclusive interview with #WHOATV, Sinclair discussed his return to the BAMMA cage and broke news on his next opponent.
"I am fighting Michael Brightmon at BAMMA 21. I requested to be released from Bellator for a one fight exemption and Bellator are happy with it. I still have a five fight contract with Bellator but this fight will allow me more cage time and shake off any ring rust."
The close working relationship between BAMMA and Bellator certainly played a part in smoothing out the legalities of the deal but with this fight marking his third BAMMA stint, Sinclair had other reasons why he wanted to get back into the BAMMA cage. "They (BAMMA) treat me really well and have always treated me well. It helps that BAMMA and Bellator have a good relationship but for me ultimately this is my coming home party. I fought for them for a long time and was their Champion so it means a lot to me. They are very well established and are the best show in the UK and Europe. I'm happy to be back."
So is Michael Brightmon a credible opponent to mark the former Champions return back to the promotion? Sinclair challenges anyone who thinks any different and is fully prepared for a tough test against Brightmon. "Most people remember him as the last guy that Fletcher beat at BAMMA 17. But if people are going to say he isn't credible then I suggest they get in with him. He is dangerous and very aggressive and a tough opponent. You could tell that when he fought Fletcher, it was one round each until Fletcher landed the body shot which changed the whole fight."
"If he decides to start swinging like he did against Fletcher then it will be an early night for him. I will pick him off, so he will probably change tactics and try to wrestle me."
The fight with Brightmon will be at 155lbs, which arguably is one of the most stacked divisions for BAMMA at this moment in time. The former Champion likewise is excited about the changing dynamics in a division he was once the King of.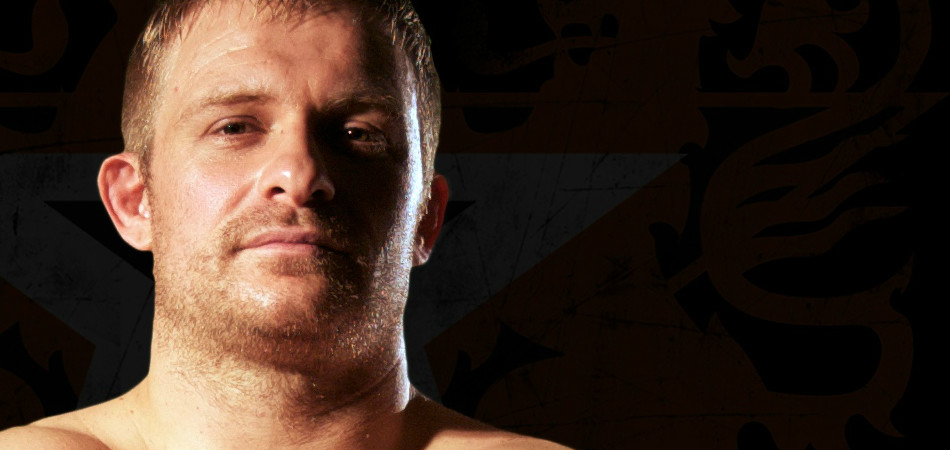 "I have achieved a lot at BAMMA, so going back for title would certainly be an option. I personally think Martin Stapleton deserves the next chance at the title. The division is stacked though. Brendan (Loughnane) is a tough kid then you have Stapes (Martin Stapleton), Andre Winner, Colin Fletcher and the Champ Mansour Barnaoui. Any of those fights are great. As a fan looking from sidelines it's exciting. I'm obviously contracted to Bellator though and have unfinished business there."
Sinclair who was in attendance at BAMMA 20 was paying close attention to another huge fight in the 155lb division which saw Colin Fletcher take on his former opponent Andre Winner. Andre scored a unanimous decision win over Fletcher and whilst Sinclair is certain that Winner will get the next shot at Champion Mansour Barnaoui, would Sinclair be open to a rematch with Andre Winner either now or down the road?
"I think if it's really pushed later down the line I would be open to it. But we do fight for other organisations, I have beaten him and I know he thought he won but everybody knows I won convincingly. Even the judge who gave him the fight knew I won. It just so happened that my brother knocked that judge clean out a few years earlier."
"Anyway, I know Andre wants to redeem himself, I would do to. But I think he will get a Title shot next and I don't stand in the way of Title shots. Fighting me at the moment is not going to get him climbing the ranks at BAMMA. He is ranked as number one contender. He should maybe move on, try to win the belt and defend it. I think there is a lot better fights for him (i.e. Martin Stapleton). The fight would almost be a backwards step for me in a non disrespectful way."
Sinclair's return to the cage from a 30 month layoff also served as his Bellator MMA debut in April 2015 against Saad Awad. Although Sinclair lost a unanimous decision against the Californian native, the fight answered some of his own questions which had been eating away at him whilst on the sidelines. "Going into that one I had in my head that it was my retirement fight win or lose and I was very vocal in saying that. Maybe I took my eye off the ball a little as previously losing just wasn't an option. A victory for me was just getting in there and I think I thought I had defied the odds just fighting. So in hindsight and on reflection I have learnt not to think like that. I came out the fight physically unscathed, just with a bit of a dent to my pride."
At 35 years old, Sinclair is certainly not shy of talking about retirement and had already pre planned on retiring after the Bellator 136 fight regardless of outcome. But having shared the news that he will be fighting (at least once more) at BAMMA 21, when does he envisage the time will come to hang up the 4oz gloves?
"I am taking it one fight at time right now. I was planning on retiring after Bellator 136 as I've mentioned. But having had the chance to look back I just can't leave it on loss like that. Not only when I fought a fraction of my potential. When I am 45 I don't want to leave all these questions unanswered. If I go in and fight my heart out and loose then I can accept that but I want to leave on a high."
So did Sinclair have any parting words for his opponent Michael Brightmon ahead of BAMMA 21? "I always used to go into a fight saying I was going for knockout and I think my opponents half believe they are going to get knocked out. In this one ultimately I need to get the win by any means possible and rack up some more cage time.But all that aside, I will be swinging and going for the knockout and I will be putting him on ass."
Going into BAMMA 21, Sinclair would like to thank his sponsors Bad Boy, Glen Slater Contractors, XCLR, Predators MMA, Sportesse, Muscle Factory and Smuggling Duds.