'VICTORY!!' It looks like the female MMA superstar's growth in Hollywood continues to grow despite her two movies having yet to be released.
First up for Rousey this year is The Expendable 3 opposite Stallone, Statham, Wesley Snipes, Randy Couture and the rest of the gang which is set for release in August. Then it is Fast & Furious 7, which release got delayed due to Paul Walkers' death, and that is slated for release in 2015.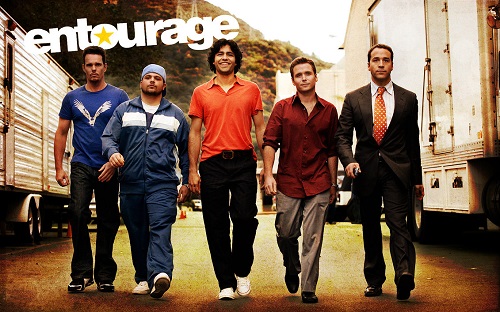 It seems the armbar queen has done enough to impress producers of Entourage to cast her in a 'significant role'. So that means she will join Eric, Vinnie, Turtle, Drama and of course Ari Gold on whatever their journey will be in this film, a follow-up to their wildly popular TV show that finished in 2011.
My wild guess is that she will play herself, as many famous actors did on the hit show, but a bit more wilder and will become an love interest with Vinnie and all things will get hectic.
She won't be the first MMA star to join the Entourage crew. Chuck Liddell made an appearance as himself and in that episode he was to fight Drama.
Filming is expected to get underway in March. Rousey fights next on February 22nd at UFC 170 against Sara McMann.
Rousey is said to be up for another role in a new blockbuster movie franchise dubbed 'The Athena Project' from Warner Bros, a movie based on the bestselling book by author Brad Thor.