Alex Montagnani is set to face Nathan Jones in a Welterweight bout at BAMMA 15. Montagnani has been competing in martial arts from a very early age given that his father held a 3rd Dan in Judo and Aikido. Montagnani is still early on in his career but has seeked help overseas to better himself as a mixed martial artist, training at the world famous Tristar gym and Alliance. The former Fury MMA Welterweight Champion is now set to take on the current title holder at BAMMA 15 in a Welterweight clash with potential future title shot implications. MMAnarchy caught up with Alex two weeks out from his biggest fight of his career;
TQ – You are set to lock horns with Nathan Jones at BAMMA 15. How has your training been for the fight and how are you feeling two weeks out?
AM – Training is always going great, always moving towards and am feeling excited and ready to go.
TQ – The last time you fought was back in June when you suffered a defeat to Michael Beaumont. How hard is it dealing with a loss, but more importantly what did you learn from that fight?
AM – You know what it wasn't hard to deal with the defeat I felt I needed it and made me realise certain things about myself as a person and as a fighter and made me release certain things from my life which were holding me back.
TQ – And coming off a loss, does that give you extra motivation going into this fight?
AM – Yes and no! I'd say yes to show everyone why I am on the stage and no because every fight I go into I aim to shine so no fight is different from the last in what I would like to show/prove.
TQ – What do you make of your opponent Nathan Jones and how do you see the fight playing out?
AM – He's a decent fighter and I see it as a TEAMMEAN win.
TQ – Having been involved in martial arts from a very young age, do you feel that your experience will be a deciding factor in the fight? Jones has only been training since 2010.
AM – Yeah it does give me the experience factor and gives me the edge on being a grounded martial artist.
TQ – Tell me what drove your decision to go abroad to train at Tristar in Canada and also im pretty sure I read that you trained at Alliance for your last fight? Do you feel that stepping up your training and getting the chance to train with world class level athletes really makes the difference to your overall game?
AM – What drove me to Tristar was the fact they produce some amazing welterweights and lightweights so perfect for me to go over there and train. I also trained at Alliance the start of this year. Yeah for sure it does gives you the confidence you get to really test yourself and train with some of the best in the world your naturally improve your game.
TQ – Where have you spent this camp? Presumably given the late notice of the card you spent most of it on home soil at New Wave in South London?
AM – Yeah that's right at new wave also 5 star health and fitness with Dean Amasinger, also my boxing coach Marcus Luther.
TQ – Do you have any tips on fighters to watch coming out of the New Wave gym?
AM – Yeah no doubt, Alex Lahore is one to watch he's running through the semi-pro scene. Nick Lewis and also Jacek Kaminski when he's back and a few others.
TQ – Later on the BAMMA 15 card there is the Welterweight Title bout between Wayne Murrie and Leon Edwards? Who do you think will win that fight and does a big win at BAMMA 15 put you in the mix for a future title shot?
AM – There both great fighter bringing different styles to the table so it's a close call on this one but if Leon Brings his A game then he could take it, and yeah definitely a great win should show BAMMA that I'm one to watch for a future title shot.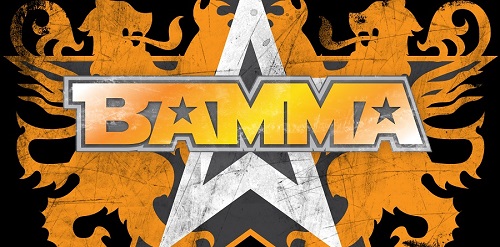 TQ – What other fights excite you in the BAMMA Welterweight division?
AM – Truthfully I haven't looked at the other fights.
TQ – Finally anyone you would like to thank or mention?
AM – All my team, all my family the brothers and sisters who are keeping it real, One love, peace and Blessings.
Be sure to give him a follow on twitter @alex_montagnani