Last night former UFC heavyweight Pat Barry made his Glory debut. Ever since the 34-year-old left the sport of MMA it was anticipated that the hard hitter would join up with the Glory promotion.
However, he had one tune-up fight before, which he won by KO, before joining up the market leading promotion. Well things didn't go as planned for Barry as he suffered a devastating KO 2 and a half minutes into the first round. He was fighting fellow heavyweight, and similarly statured, Zack Mwekassa.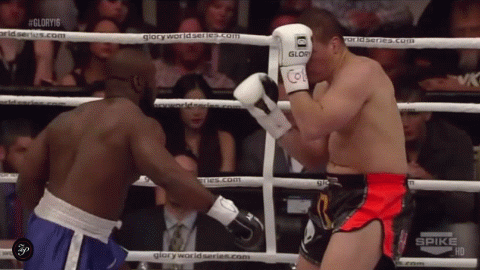 GIF courtesy of ZombieProphet.
Raymond Daniels also scored a truly remarkable KO earlier in the night, one many are dubbing as the 'KO of the Century'.
Check out the results from Glory 16.