Brad Pickett will now face Irishman Neil Seery after his original opponent Ian McCall withdrew from their scheduled bout on 8th March 2014 at the O2 arena, London, England. It has upped the ante in many respects as not only has Pickett got to prove that his drop down to flyweight was a wise decision he has to do so against an opponent who will undoubtably be bringing the entire Irish nation with him…if of course there are any tickets left.
It's been a bitter sweet journey to the Octagon for Seery, one which has been testing in many ways. It was widely speculated that his ticket to the Octogon originally rested with him retaining the Cage Warriors flyweight championship title. He was originally meant to face Ulysses Gomez but when that fell through he found himself looking at a major set back that put his journey to the octagon on hold.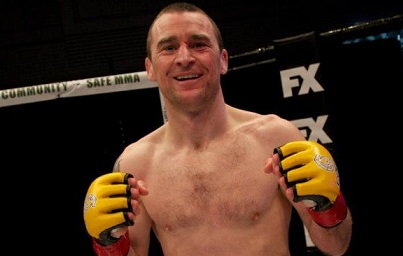 Now with all the aplomb of a classic fairy tale narrative he is finally where he has enthusiatically put all his efforts toward. McCall's injury was always going to be the green light he needed to secure his position sooner rather than later, judging from those available on the roster and with the online support he has garnered it looks as though there has in fact been a fairy tale ending to this protracted story.
However, as many will no doubt have pointed out in the past and will no doubt re-vist in the near future, the easiest thing a gifted mixed martial artist  can achieve is reaching the UFC, the hardest thing to do after the fact is to stay there.
Tickets are still available for the UFC's March 8th show.