The acronym MVP (Most Valuable Player) is most commonly known for its use in sports as an award given to the best performing player in a team or in a league. While the sport of MMA is playing catch up to the likes of Baseball, Basketball and Football we have had an MVP fighting since early 2012. Step up undefeated British Welterweight, Michael "Venom" Page. Page is a current member of the Bellator Welterweight roster and will be fighting in the co-main event of Bellator 128 which goes down tonight at the Winstar World Casino in Oklahoma.
Boasting a perfect 6-0 record with all wins coming inside the first round Page has caused a storm in the 170lbs division and fans, critics and media have jumped upon the wagon to watch this exciting British fighter take to the cage and excite in every one of his six fights to date. Page spent his first two professional bouts in the heart of London at the Troxy fighting for UCMMA before signing to fight with Indian based promotion Super Fight League. It was somewhat of a profile builder for Page who then fought at the Bellator 93 show and picked up a win in only 10 seconds. He then returned to fight for the SFL a month later and dismantled Ramdan Mohammed in the first round to win by rear naked choke. His last fight come in May of this year at Bellator 120 which saw him pick up a TKO win over Ricky Rainey and set him up with a showdown against Nah-Shon Burrell.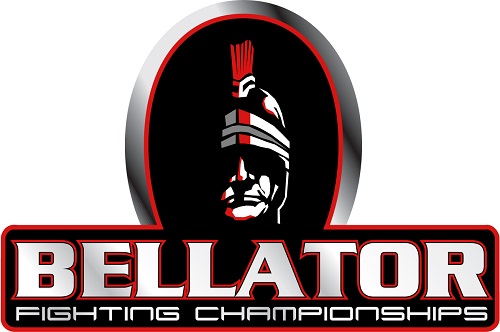 "The Rock-N-Rolla" Nah-Shon Burrell is looking to rebound from his Bellator 112 loss against Andrey Koreshkov. He will also be hoping to de-rail the hype of Page and arguably is on paper the toughest test of MVP's career to date. Burrell fought on two occasions in the UFC going 1-1 with his loss coming against Stephen Thompson at UFC 160. Since his exit from the promotion thing have been hit and miss for "The Rock-N-Rolla" and a win over Page would certainly raise his stock.
So how do I see this fight going? I certainly would not be betting against Page and am one of the lucky ones to witness his Tornado Kick live at UCMMA 26. I must admit there is certainly a bit of biased on my behalf when most Brits take to the cage and tonight's Bellator card will be no exception to that. I think that Page will win but whether or not he will win in the first round is debatable.
There has already been some talk liking him to a future fight with fellow Brit Paul Daley who has also recently signed for Bellator but its not a fight I would like to see for a while. I would absolutely love to see these two go up against each other for a title down the road but I think its too early in Page's career to be fighting Daley and kind of a loose, loose situation for Daley also. Plus I hate seeing Brits loose so this wouldn't bode well for my patriotic approach!
As with all undefeated prospects in MMA there is always the initial resistance to brand them as the "next big thing" given how unpredictable the sport can be. Just one loss can completely de-rail someone and not only affect their record but also get into the head of a fighter and from there make it an uphill struggle. Page has confidence and youth on his side and also a promotion in Bellator which is willing to give him the platform to showcase his talent. With the ball firmly in his court he will be solely responsible for becoming the MVP of the 170lb division!