After telling his colleagues to kiss his feet Conor McGregor, ironically, put his foot in his own mouth last night when he channelled his inner Lt. Aldo Raine and referred to German fighter Dennis Siver as a Nazi in a tweet last night.
The tweet was quickly deleted but not before someone grabbed a screenshot of the tweet.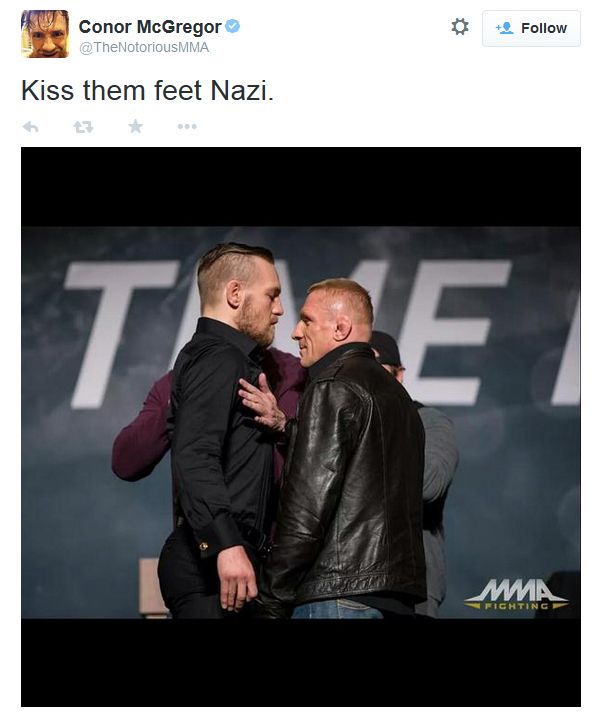 The Irishman followed up with an apology…sort of. Now oblige yourself!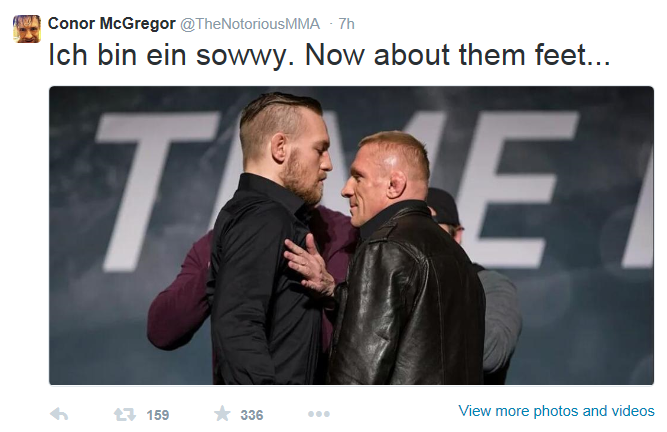 The pair will meet in Boston on January 18th in the main event.
Alan's Angle: There was nothing devious in this on behalf of McGregor but he should have known better. I believe he should be "punished" by the UFC, i.e. a slap on the wrists, in order for the promotion to save face for this embarrassing tweet.