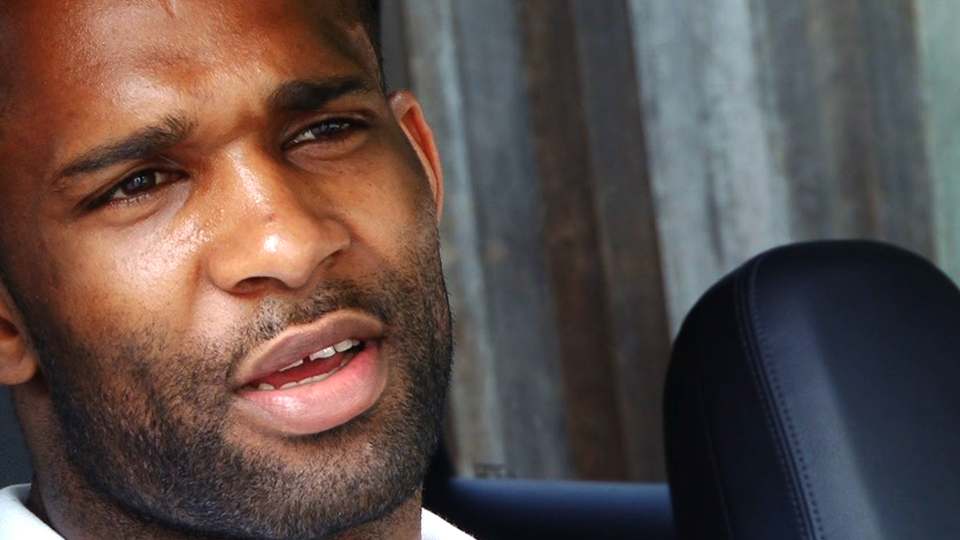 Jimi 'The Posterboy' Manuwa, fresh off his win last week against Ryan Jimmo, has plenty to celebrate. Not only has he maintained a flawless record, now an impressive 14-0-0, he is now 3-0-0 in the UFC. In addition to this he also has the undivided attention of his UFC boss Dana White. White, seemingly impressed by Manuwa's striking ability at UFC Fight Night 30 has big plans for the UK's number one Light Heavyweight. Given White's enthusiasm for Manuwa it wouldn't be unreasonable to expect the UFC to anoint Manuwa the new UK based Posterboy and all the attention that it affords.
His win over Jimmo is business as usual for the KO specialist and he seems unfazed by White's announcement that his career path will be vegas bound next. "It's expected, I'm undefeated, I have all my stoppages and everything so it's inevitable I'll be on a main card, it's expected of myself" There would be a certain amount of arrogance you could attach to that statement had it come from anyone else, however, this is Jimi Manuwa one of the UFC's more humble contractors. It's said more matter of fact than loaded with hyperbole as he continues, "It would be great to fight in Vegas, I expect it and I expect to get the belt aswell."
Given that his last three bouts in the UFC have ended in unsatisfactory stoppages Joe Silva will more than likely pair him up with someone more capable to go the distance and more resilient than his last opponent. Thiago Silva springs to mind, and it's a name that Manuwa becomes animated about when I raise it as a topic of conversation. "That would be a great fight. When he first came on the scene he was one of my favourite fighters to watch. He is a finisher, he's an exciting fighter and everything. The name excites me as I used to watch him and think f**kin' hell he's a killer!"
Besides Dana White his return to the Octagon, for many fans, couldn't come soon enough. The Croydon based business man has no plans to lay idle "I'm getting bored already. I want to get back into training as soon as possible but I hurt my thumb in the fight I've got to get that seen to on Monday. As soon as that's ready I'll be back in training again."
With Dan Hardy out at the moment and Michael Bisping nursing an injured eye Jimi Manuwa's impressive lions share of victories couldn't have come to the President of the UFC's notice at a more opportune time. A fan favourite, devastating on the feet, warm and charismatic, the stage is now set for Jimi Manuwa to embrace his Posterboy moniker on a entirely different level. This will undoubtedly pay dividends as he chases down the ultimate dream of lifting the UFC's gold strap to his waist.