"We are finally going back to where we belong, the Colosseum. Oh you should see the Colosseum, Spaniard. 50,000 Romans watching every movement of your sword, willing you to make that killer blow. The silence before you strike, and the noise afterwards, it rises, rises like a storm, as if you were the Thunder God himself."
– Proximo, Gladiator.
We are truly on the countdown to KSW's monumental event in the PGE Stadium in Warsaw, aptly dubbed 'KSW Colosseum'. The card will feature Polish megastar Mariusz Pudzianowski, the return of Lukasz Jurkowski, title fights in the heavyweight, lightweight, and featherweight divisions and also the MMA debut of Olympic Gold Medalist Damian Janikowski.
However, sitting above all this, alone, is middleweight champ Mamed Khalidov (32-4-2). Universally recognised as one of the greatest fighters never to compete in the UFC, he sits there in the main event slot presently without an opponent. Over the years he has faced and defeated many challenges. Names like Matt Lindland, Michal Materla, Kendall Grove, Melvin Manhoef, Jesse Taylor and many others have all went toe-to-toe with Khalidov, and lost.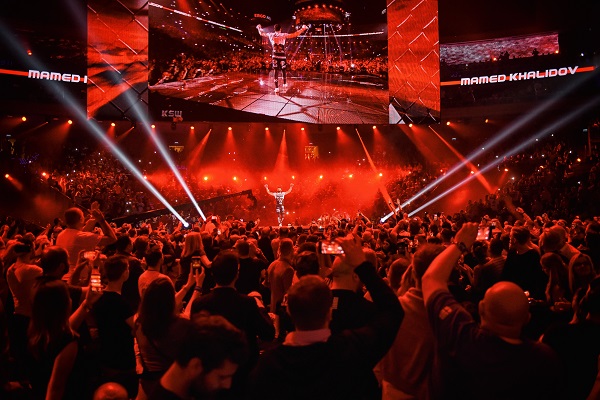 Now 36-years-old, there isn't much left that he hasn't already seen before. He is rightly so the main event of such a card but who could be his opponent? Who could the promotion slot in against Khalidov that would be worthy of main event billing?
Back in the days the of Colosseum gladiators of all shapes, sizes, and armed differently battled against one another. If you remember the movie 'Gladiator', Maximus (played by Russell Crowe) faced a mountain of a man in Tigris of Gaul (played by former Denmark's Strongest Man Sven-Ole Thaursen). In Roman folklore there were similar battles between Attilius and both Hilarus and Raecius Felix, Priscus vs. Verus and many of Flamma's battles.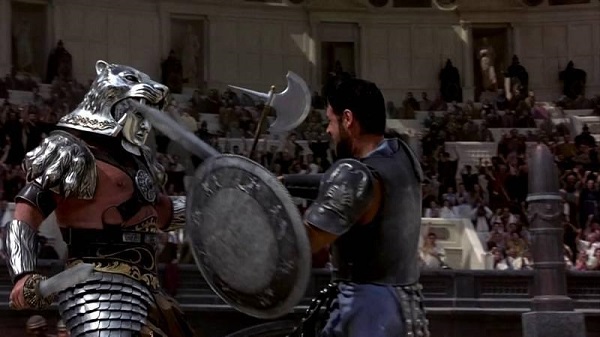 Following in their tradition, KSW's welterweight title holder Borys Mankowski (19-5-1) has put his name forth and proposed a catchweight bout between himself and Khalidov. This would mark the very first Champion vs. Champion fight in KSW history and would be a true superfight for the promotion, in relative terms, and a suitable main event for such an occasion.
The 27-year-old issued the proposal to Khalidov directly on social media:
"The KSW Colosseum fight card is almost finalised, but my name is not there. I don't know why, but it really pisses me off. Fighting on the biggest KSW card ever is a dream for every MMA fighter in this part of the world and it's no different for me. Since Mamed Khalidov, who is my true idol and I've always looked up for him, does not have an opponent, I have an interesting offer to myself as his opponent.

"I've always claimed that facing Mamed was my dream. I think he's an exceptional fighter who is one of the best in the world and that's why I want to test myself against him. I understand it's a great challenge for me, but I love challenges. I think it would be fantastic if we find a catchweight and set up a first ever KSW superfight – a Champion versus Champion match-up, that is worthy of a KSW stadium show main event. Mamed, I know we joked about it many times but let's make something exceptional, something that hasn't been done before, something that will be watched all over Poland, Europe and World. Let's do this!"
Mankowski is currently on a 10-1-1 run and has avenged that sole loss. Like Khalidov, he has been dispatching opponent after opponent. Since 2010 he has notched up wins over Jesse Taylor, Mohsen Bahari, Aslamabek Saidov, David Zawada and most recently utterly dominated the UK's John Maguire over the course of three round making the tricky UFC veteran look completely out of his depth. And it was this performance that introduced Poznan's own to the MMA world as legit.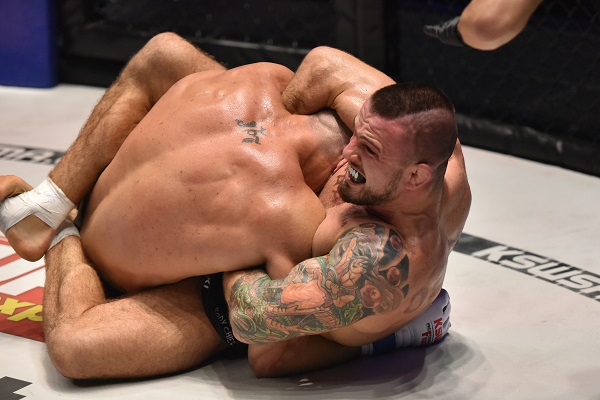 Khalidov, standing at 6ft opposed to Mankowski's 5ft7, would have the size and weight advantage on the night. But there are many questions surrounding the KSW legend. His last fight against Aziz Karaoglu was less than impressive with many arguing that Karaoglu should've been awarded the decision. This sparked debates on whether Khalidov, who will be two months shy of his 37th birthday when KSW 39 rolls around, is done or not.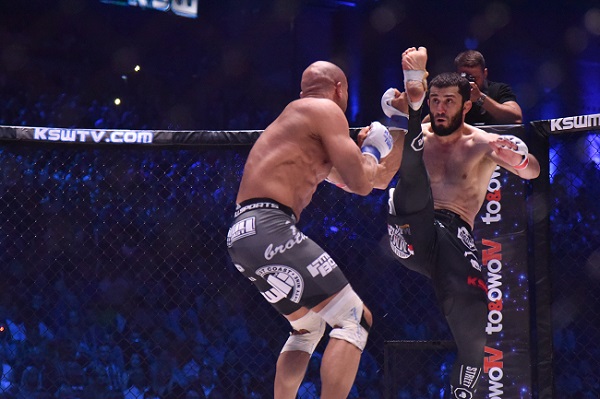 This fight could be his opportunity to prove the doubters wrong by facing the much young and in-prime Mankowski and, in doing so, offer KSW fans the opportunity to see an old-school dream fight between the middleweight and welterweight greats.
Gladiators, we salute you!
You can follow Alan Murphy on Twitter @AlanMurphyMMA for more updates and news on KSW and European MMA.