Top Russian fighter and fan favourite Khabib Nurmagomedov (22-0) last night issued a challenge to the winner of this weekends lightweight title fight between Anthony Pettis and Gilbert Melendez.
The 26-year-old sent the demand out on instagram, "I deserve my title fight and I whant for the title next year, your opinion?" And what makes it better is that it came with the picture below.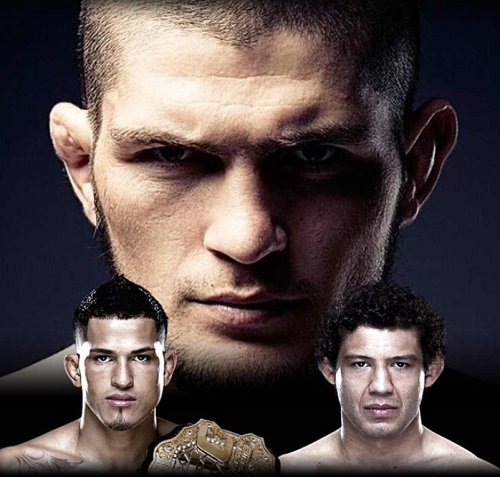 'The Eagle' has racked off six-in-a-row since joining the UFC in 2012 and is currently ranked second behind challenger Melendez. He last fought in April with a win over Rafael dos Anjos and has been out with a knee injury lately.
Alan's Angle: Nurmagomedov being next in line makes perfect sense. His lay-off might be the only thing that hinders him as dos Anjos, who is ranked 3rd, has fought twice since then, defeating former champ Benson Henderson, and fights Nate Diaz later this month. Three wins for dos Anjos might be enough for the Brazilian to sneak ahead of the Russian.
Related Stories:
Khabib reunites with his bear
Watch a young Khabib Nurmagomedov wrestle a bear
Russian fighter breaks leg and still wins fight