Ahead of The Combat and Strength show this coming weekend #WHOATV got to catch up with UFC Flyweight star Brad "One Punch" Pickett who will be taking an MMA Seminar on Sunday at 2pm.
Pickett not only loves attending expo's as a star of the show but also loves attending as a fan of the sport he has competed in since 2004. "Attending these expos as a fan is really great and there is always a very cool vibe. MMA fans just go that extra mile and the crowds are always very good."
And for Pickett the fan recognition he gets at these events is very special to him and makes it all worthwhile. "You know being recognised is very humbling." So how has he dealt with the increase in popularity over the years as the sport has continued to grow? "Well the growth has certainly helped me out in terms of sponsors but I haven't really noticed a sudden dramatic change. It's been more of a gradual change with various people spotting me on tube journeys and things like that. Fighters are not always fighting so it kind of dips in-between fights when there isn't much exposure. Obviously when I attend fights I get recognised by most of the fans as that's there thing. There is also more exposure in the States as the sport is still a lot further ahead than in the UK."
Pickett will be one of the main attractions to MMA fans this weekend alongside fellow UFC fighters Michael Bisping, Alexander Gustafsson and Jimi Manuwa. Pickett has met the others on numerous occasions at various expos but has never spent enough time with them to really become acquaintances, with the main difference being the weight division they all fight in. "These guys are either Middleweights or Light Heavyweights and it's rare in MMA to build a strong solid relationship with someone in a different weight class as you spend most of your training sessions with guys your size. For example at ATT I'm very good friends with Mike Brown and Dustin Poirier."
So what can fans who are attending One Punches MMA seminar on Sunday expect from him? "Well firstly a good laugh, it will be very tongue in cheek. In terms of training I will look to gage people's levels and then decide how advance the drills will be. It will certainly be fun for everyone but these people are paying their hard earnt money so I definitely want them to leave with one or two extra things to change in their game"
Pickett recently took to social media to call out fellow Flyweight John Moraga after his win this past weekend, but Pickett hasn't had a response from Moraga. "Well I was watching the fight and thought that Scoggins was winning until he got caught then afterwards Moraga gets on the mic and starts saying all this stuff and it just annoyed me. I also think that me and him would put on a great fight which is why I asked for it. That fight excites me. But no I haven't heard back from him, I got a retweet but that was all. I'm not holding my breath for the fight with Moraga but it makes sense for me as the McCall fight did at the time."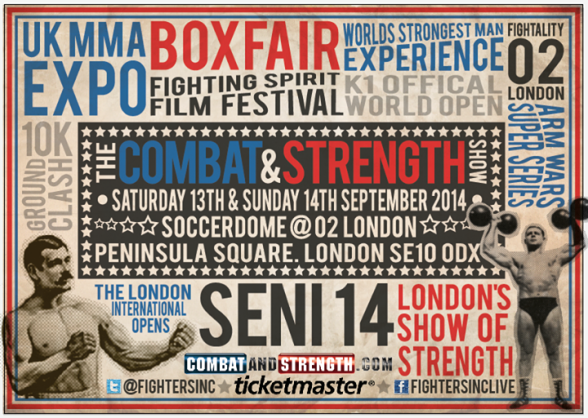 The callout also answered the question as to what weight division we are likely to see Pickett competing at following talk about him returning to Bantamweight. "For me I dropped to Flyweight to get a crack at the belt it's not fun cutting that extra weight. I think the UFC want me to stay at 125. It's highly likely that my next fight will be at 125lbs."
And while Pickett called out Moraga in his hometown of Phoenix, Arizona Pickett doesn't really mind where he fights. "I have had so many fights it really doesn't matter where I fight. My job is to fight."
Rewinding back to Pickett's last fight against Ian McCall one thing which struck me as odd going into that one was the pre-fight trash talking from both sides which isn't something which Pickett is commonly known for. But it wasn't the trash talking which put him off on fight night, instead it was the Irish crowd who didn't get behind the British fighter. "What really threw me off in the fight was the boo's I was getting from the Irish crowd. That really put me off, it was just so fickle and weird. My style is entertaining and I always aim to please the crowd so that completely threw me. I was probably more aggressive than planned in that fight but I didn't go into it angry so the trash talk didn't play a part. I just found the crowd booing me very weird."
Pickett is one of the many Brits in the UFC to have upped sticks and head over to the States to complete their training camps, citing American Top Team as his second home. A move that for Pickett has played a detrimental impact on his overall game and specifically his wrestling which is why he doesn't always get branded with the "Brits cant wrestle" headline. "I am very focused on getting better at things I am not good at. I want to be all rounded. Not just as a striker. Not just as a jiu jitsu guy. I like to give myself the options. I have learnt so much at ATT and especially from Mike Brown. He is not just a great friend but an amazing training partner and coach."
For Pickett there are many memories in his prolific career which bring a smile to his face but two in particular which really stand out for him. "My WEC debut in Vegas, man that was awesome. I managed to win by Peruvian necktie and that was a very special win for me. When you make it to Vegas as a martial artist it really feels good. Another highlight for me was coming back to the UK following the loss to Barao and beating Yves Jabouin by knockout. Was very special having all my friends and family there. The bonus was very good aswell!"
Brad would like to thank "Venum, Positiv Energy Drink, Alienware, Spike Athletic Management, Team Titan, ATT and my beautiful wife!"
Brad will be at the Combat & Strength show this weekend and is running a seminar from 2pm – 4pm. He will also be at the Venum stand taking pictures and signing autographs.
Be sure to follow @fightersinc or on facebook  for up to date information on the show!