With UFC London only a few weeks around the corner I thought I would review the current card  and give my two bobs worth on how I see the fights going and what fights I am looking forward to.
Obviously the main event between Manuwa and Gufstafsson will hopefully be a wildly exciting fight and based on The Mauler's last outing we can only hope for more of the same on UK soil. What I am particularly looking forward to in this one is to see Manuwa being truly tested. That's not to say that his past 14 opponents have been a walk in the park, but he has just got through them with relative ease. I think Alex will certainly take Manuwa into the deep water and it will be great to see how Jimi reacts to that. I really am torn on this one as neither guy has shown any weakness which would make me lean towards picking one fighter to definitely win in this fight. Speed may play a part but then we haven't really seen Jimi have to deal with someone as quick as Gufstafsson so god knows. I just hope we get an entertaining fight which I'm sure we will.
A fight which is hot off the press is Michael Johnson taking on Melvin Guillard. This one should be a fun scrap and in a way it's disappointing that the UK's own Ross Pearson won't be on the card but it also may be a blessing in disguise for Pearson as Guillard clearly had the upper hand in their last fight which ended with that horrible illegal/legal/who knows what knee. Johnson seems determined and 100% focused recently and this has led to him picking up recent wins over Joe Lauzon and Gleison Tibau. Guillard knocked out Mac Danzig prior to his last fight with Pearson that was declared a no contest. I think I have to go with Johnson in this one based on his past two fights and also you never can quite be sure what Melvin Guillard is going to turn up on fight night. If it's the game version then we could be in for a great scrap.
Ian McCall Vs Brad Pickett has all the makings of FOTN. These two guys just bring it every time. It will be Pickett's debut at 125 so will be very interesting to see how he deals with the cut although he isn't the biggest of guys so I don't see any reason why he would struggle, let's hope he maintains his power and speed at 125.  Let's face it, McCall has been pretty disappointing since joining the UFC and he must be on the "to cut" radar for Dana so he will be desperate for a win in this one. I just think that Pickett will be too much for him to handle and will possibly even stop McCall in his 125lb debut.
Gunnar Nelson looks to maintain his unbeaten record when he takes on Omari Akhmedov. Akhmedov has a very strong wrestling base and Nelson is also an expert grappler so we will be in for a real grappling clinic in this fight. Both of these Welterweights have flown under the radar but a win here should get them a step up in opponent and maybe some bigger exposure in their next fights. Nelson has been training with Conor McGregor in the run up to this fight so we can certainly expect to see some improvement on his striking. I am very much looking forward to this one and for me it will probably be my fight of the night, love me some grappling.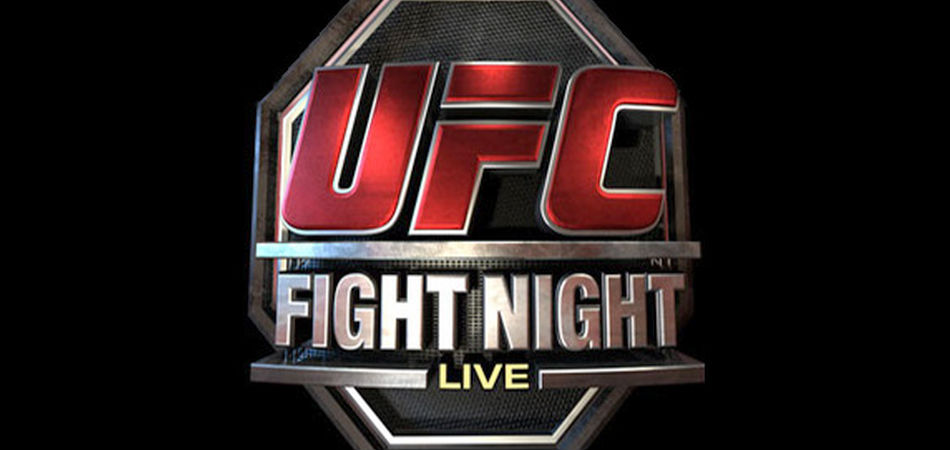 Best of the rest-
Luke Barnatt is always entertaining to watch and since starting his professional career has gone on a storm through the UK MMA scene and made it to the UFC via the UFC TUF show, being Chael Sonnen's number one pick. His opponent Mats Nilsson will be making his UFC debut on the card coming off two big wins under the Cage Warriors banner. Barnatt has the size advantage over pretty much every human being on the planet so will be good to see how Nilsson closes the distance and utilises his excellent grappling skills. Also for me its always interesting seeing guys on their debut and how they react to the size of the show and everything that they have to do in the pre fight build up. I think that its always an advantage to someone who has been through this before so will be keeping an eye on Nilsson in the few weeks prior to the fight to see how he is coping with this.
Bradley 'Bear' Scott will be hoping to pick up his second win on a bounce as he gets set to lock horns with Claudio Henrique da Silva who makes his UFC debut at the event. Having lost the TUF finals in December 2012, Scott returned to the Octagon in October 2013 and submitted Michael Kuiper in the first round. Since losing his debut in 2007 da Silva has picked up 9 wins on the bounce with 6 coming by way of submission.
The card kicks off with two Flyweights who both have the same UFC record which is 1-2. Phil Harris & Louis Gaudinot will both essentially be fighting for their careers on the cards opening bout with both fighters needing to really impress in front of their boss. Harris is by far the most experienced of the two fighters and will need to use his experience and home crowd advantage to pick up a win. I see him being able to pick off Gaudinot on the feet but should try and avoid the grappling of Gaudinot which could score some big points.
Danny Mitchell will also be making his debut for the promotion and he is one of the best Welterweights on the UK MMA scene at the moment. He holds wins over Besam Yousef and Dean Amasinger and also holds a draw with current Cage Warriors champion Cathal Pendred. Mitchell is certainly one to keep your eye on.