I have been following Gunnar Nelson since before he was part of the UFC. In fact the very first MMA event I ever covered as a journalist was a local show in Dublin which had Gunni as the main event. I had heard so much about this guy and I remember seeing that iconic photo involving him trying to choke the much bigger Jeff Monson during their bout at ADCC.
That evening he clinically dismantled his opponent Alexander Butenko, slicing through him with such ease and grace that mesmerized me. A few months later it came as no surprise to me that the UFC had snapped him up to fight at their Nottingham show in 2012, an event which turned out to be my very first time attending a UFC show as press.
His performance here was reminiscent as the one I had witnessed in Dublin seven months earlier only this time it was on the biggest stage in the world against an experienced UFC fighter in DeMarques Johnson. I then had the pleasure to also witness Gunni's next two UFC fights live in person both in London in which he displayed two very different but equally impressive performances. First a three round battle against veteran Jorge Santiago in which Nelson won the decision and second a complete domination over Russian fighter Omari Akhmedov. Unfortunately I missed UFC Dublin as Gunni continued on his path of slow, effortless destruction of his opponents.
One thing that struck me about these three fights was that each one was at Gunnar's pace and never once in either of them did he ever look in real trouble. It seemed like each fight was determined by whatever way Gunnar wanted it to go. That was until Saturday evening when he faced Rick Story in the main event of UFC Sweden. The moment Gunni got his first takedown and we witnessed Story stand back up with such ease I knew this fight was different than previous fights I witnessed involving the 26-year-old. It also seemed like the Icelander had trouble with the southpaw stance of Story and that was evident with the number of left hooks landed by the American, one of which dropped Gunnar.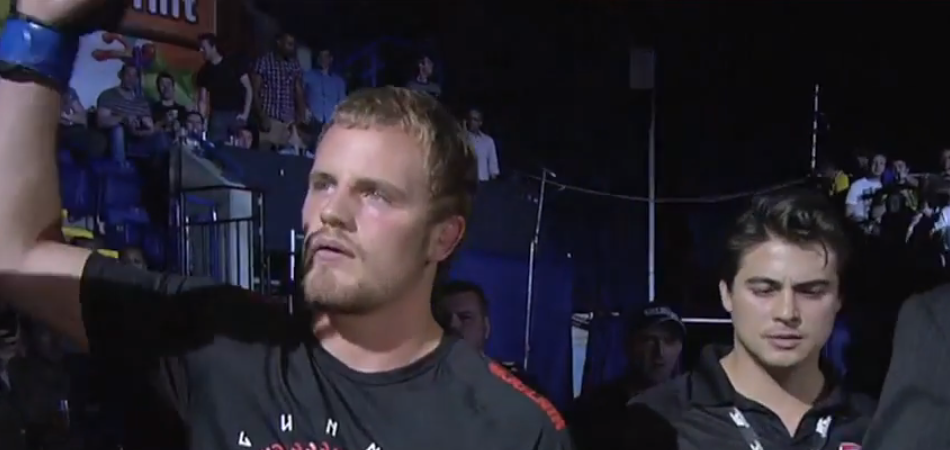 Although the fight ended a split decision I truly believe that it was 3 rounds to 2 in favour of Story and no way was there a 10-8 round for anyone in that fight like one judge saw it. This fight could be what Gunnar needs in his career moving forward. He has already impressed everyone with his performances from the local scene all the way up to his four wins in the UFC. A fighter learns more from a loss than he does from a win is something that is always said in MMA and I have a feeling this will ring through with Gunnar knowing his nature, philosophy in fighting and his coaching team, one of whom is the renowned John Kavanagh.
It might be a coincidence but in 2010 another welterweight, who entered the UFC a year earlier as an unbeaten fighter and won his first four UFC fights, met Rick Story and lost by a decision. That fighter was current UFC welterweight champion Johny Hendricks. He never looked back after the Story defeat and although he lost his first title fight, but giving GSP one of his worst beatings, he then captured the title, vacated by GSP, by beating Robbie Lawler.
Now all that seems a little like a fairy tail when applying previous journeys to that of other fighters but Gunnar Nelson is a special fighter and I would not be surprised if he captured the UFC title whether it be in the welterweight or even the lightweight division should he ever decide to drop down, something that would be easily achievable for the Icelander.