Currently riding an impressive unbeaten record Walter 'The Sniper' Gahadza is in an angry frame of mind. We are speaking ahead of his next outing at Ultimate Warrior Challenge and he's in no mood to mince his words. Following a spate of exchanges via Twitter with BAMMA's Ryan Scope and Cage Warriors' Jake Bostwick, Gahadza, who holds an unblemished thirteen fight winning streak, is very keen to set the record straight after what he sees as a spate of biased coverage for the aforementioned possible opponents. Both Ryan Scope and Jake Bostwick have been fairly vocal via Twitter on how they view 'The Sniper' who now has Scope firmly within in his sight.
"All of these people writing on Twitter can kiss my arse. Jake Bostwick knows full well I'm trying to fight Ryan Scope. So the next thing I'm seeing on Twitter is Scope saying why don't you go and fight Jake Bostwick. Is that his way out, is Ryan trying to deflect the fight from himself? The first time we were meant to fight he got injured, I then got injured the second time we were supposed to fight. I have unfinished business with Ryan Scope and that's who I want to fight. I'm not ducking Jake Bostwick.  Jake Bostwick is irrelevant to me at the moment. Simeon Thoreson is signed to Cage Warriors, why not fight him Jake?"
From Walter's tone it's clear that Jake Bostwick's persistence via Twitter is getting under his skin. However, Bostwick is doing what most progressive fighters do and calling for opponents that fighters  feel will be a great match up that will give them a chance to showcase the best of their abilities is nothing new. However, Gahadza is not rising to the bait instead he is  choosing to remain focussed on Scope.
"Jake's not exactly the tallest of people is he. I called him an Oompa Loompa as he's getting on my nerves. I'm not into these childish games on the internet, I'm a grown man. Fair enough if that's his way of advertising and getting fights for himself then good on him. At the moment I'm fully focussed on getting  Ryan Scope and if Scope doesn't want to fight then he should just own up and say 'I don't want that fight' How about this, Scope's in my sight first, I'll take Ryan's unbeaten record how about that?"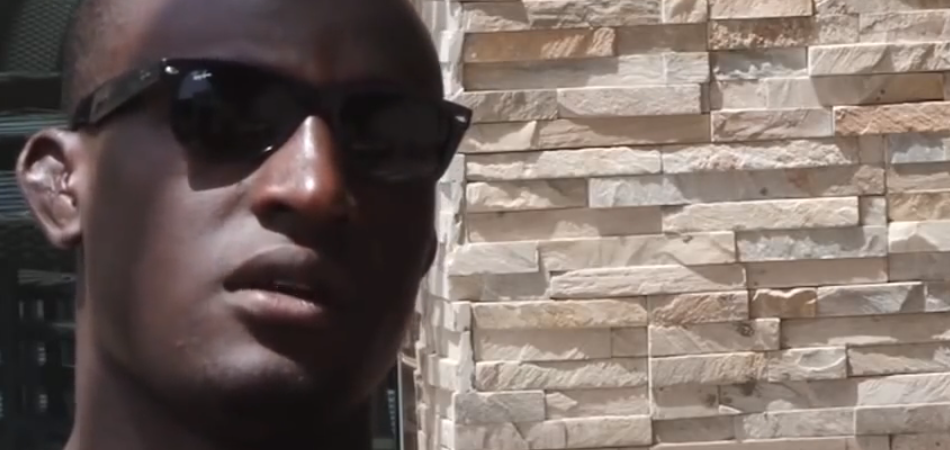 A reocurring topic of conversation when Walter Gahadza's name and his unbeaten record is bought up is the level of opponents that he's fought. He is  quick to point out that in making these snap judgements armchair critics should look more closely at the people he has defeated. "I've fought Paul Cook, I've fought Alan Johnston and I've fought Manuel Garcia among others. People need to check my Sherdog record. Scope needs to stop trying to play matchmaker. Incidentally who has he fought of note. Ali Arish and Luke Newman? I could take Arish's scalp next week judging by his last performance, it didn't impress me. Scope has claimed two scalps and is talking about the UFC already, really, UFC?  Then he's trying to ask me who I've beaten? I can take anyone he has fought on his record."
Looking towards the future, the landscape of the welterweight division changed recently on a promotion Gahadza is keen to showcase his skills on. At BAMMA 15 Leon Edwards captured the new British Welterweight strap, the new champion's  position is something which Gahadza is keen on filling in due course. "I 've been looking at a few guys ranked above me. My management is also on the lookout should Scope not want to fight me. Leon is a good opponent he is a young hungry and up and coming fighter. He beat Wayne Murrie who is obviously more experienced. Leon's a good fighter but I can take anyone on my day."