If you have managed to catch your breath after witnessing what was perhaps the greatest heavyweight fight in UFC history and had time to digest the decision, I'm sure we've all got an opinion on how we felt the Hunt-Bigfoot should have gone.
Unfortunately, the only opinions that truly matter are that of the judges and thanks to a photo of the official scorecards for the fight being leaked online, we now know how the decision to come to a majority draw came about.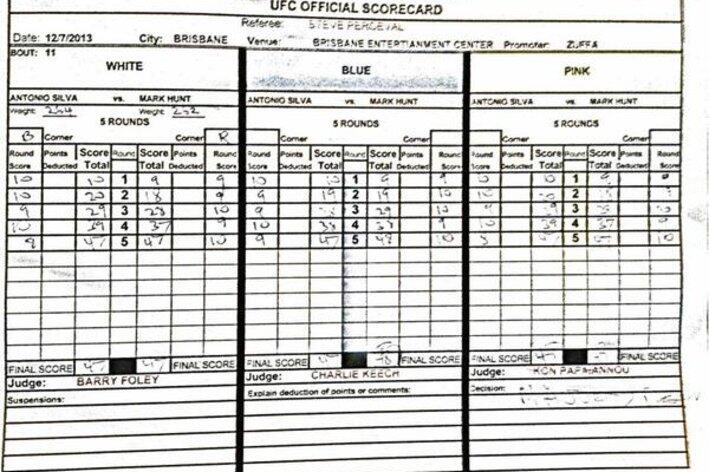 With two of the three judges scoring the 5th and final round a 10-8 for Hunt, we were deprived of a conclusive outcome to an otherwise instant classic of a fight. But who's really complaining after the showing both men put on?