A trio of UFC veterans will star at Legacy FC 29 on March 21st in Oklahoma. The always exciting Leonard Garcia (18-11-1) seems to have had a career resurgence since joining the promotion less than a year ago. In that time his has won three straight and captured the featherweight title with a first round KO win over Kevin Aguilar in December.
Previously Garcia was on a 1-6 skid in the WEC and UFC over the course of three years with many of them fights being known as 'wars' and earning him numerous 'FOTN' awards. The 34-year-old will defend his title against Shane Howell (13-7) who is currently 9-1 in his past ten outings.
In the co-main event we will see another former UFC fighter Paul Buentello (33-15). The 40-year-old, much like Garcia, has found a new lease in life for MMA and is currently on a four-fight-win-streak including a brutal KO win over James McSweeney in his Legacy debut last August. The former UFC heavyweight title contender now fights at light-heavyweight and will be facing Myron Dennis (9-2) for the vacant Legacy FC light-heavyweight title. Dennis
The card also feature the return of TUF season 12 winner Jonathan Brookins (13-6). The 28-year-old retired from MMA following a defeat to Dustin Poirier in December 2012 and he decided to move to India. Just over a year has passed and now the laid-back fighter is looking to get back into the game and faces another grappler in Cody Fuller (10-7).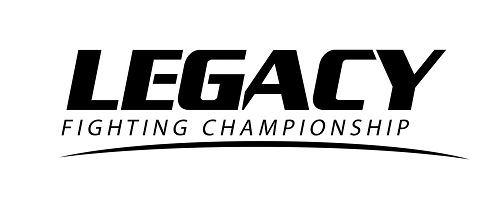 FULL FIGHT CARD FOR LEGACY 29
FW Title Fight- Leonard Garcia (c) vs. Shane Howell
Vacant LHW Title Fight- Paul Buentello vs. Myron Dennis
Jonathan Brookins vs. Cody Fuller
Thomas Longacre vs. Chris Pecero
Daniel Hauenstein vs. Jerod Spoon
Art Parker vs. Andrew Todhunter
Mike Budnik vs. Gilbert Burns
Zach Church vs. Johnny Koepp
Jarrett Rouse vs. Jake Sayler
Josh Anderson vs. Daryl Wilson
Jose Martinez vs. Mat Thomas
Blake Nichols vs. Josh Parrish
C.J. Harris vs. Aaron McKenzie