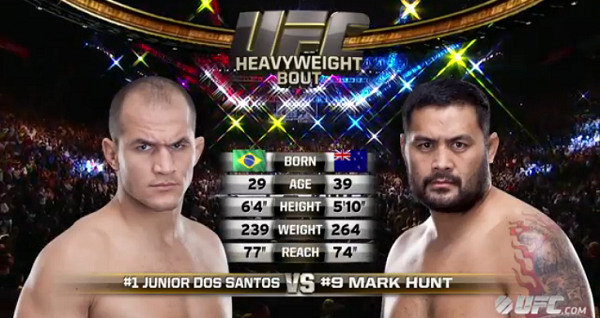 Come watch Junior dos Santos pull off an amazing KO win over Mark Hunt from UFC 160 earlier this year.
The story that culminated in this fight left fans torn between who they wanted to win as the victor was all but guaranteed a shot at the title. On one hand you had JDS, a fighter wanting to get the title back and an exciting rubber match for fans, and on the other you had Mark Hunt, an unlikely hero coming from the brink of forced UFC exile to come back and be in title contention.
The fight was nothing short of expectation from start to finish, see below.