The first trailer for the newest superheroes, Guardians of the Galaxy, to hit the big screen for Marvel came out earlier this week. You will be forgiven if you do not recognise this unconventional batch of crusaders as they would not be known by the masses.
Nonetheless they are apart of the Marvel's "Phase 2" of their cinematic universe and although it is said they will not appear in 'The Avengers 2' they will feature in a future 'Avengers' movie.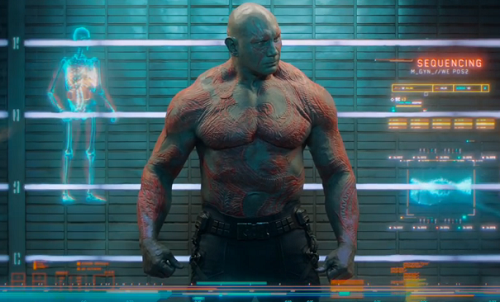 Starring in the Guardians of the Galaxy is one-time MMA fighter and WWE superstar Dave Batista who takes on the roll of Drax the Destroyer. The 45-year-old made his one and only appearance in the cage with a win over journeyman Vince Lucero at CES MMA in 2012. Now "The Animal" is back in WWE and is set to headline 'Wrestlemania'.
Also in the movie is an all-star cast featuring Chris Pratt, Zoe Saldana, Benico Del Toro, John C. Reilly, Djimon Hounsou, Glenn Close, Michael Rooker and the voices of Bradley Cooper and Vin Diesel.
Guardians of the Galaxy is slated for release in August later this year.