Despite what seemed to have been a career ending fallout with the UFC in the fall on 2013 it seems that Quinton "Rampage" Jackson has squashed his "beef" with the UFC and will return to the promotion in 2015.
Rampage left the UFC following three back to back losses to Champion Jon Jones, Ryan Bader and Glover Teixeira and signed with rival promotion Bellator in which he picked up three wins in just seven months.
It seems, however, that while Rampage was able to stay active under the Bellator promotion, the company's inability to honour their contractual obligations for Rampage was the final straw and left Rampage with no other option but to terminate his contract.
So with an impending return to the UFC on the horizon for Quinton "Rampage" Jackson we look at some potential opponents who would willingly welcome back the former Light Heavyweight Champion to the Octagon.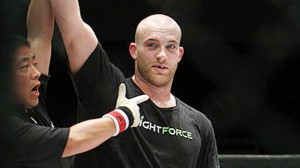 Patrick Cummins (7-1 MMA 3-1 UFC)
Cummins is coming off the back of a decision win over Antonio Carlos Junior and the NCAA division 1 wrestler is desperate to break into the top ten of the Light Heavyweight division. And what better way to break into the top ten than with a win over a name such as Jackson. Cummings has only looked vulnerable once in his defeat to Daniel Cormier but having took the biggest fight of his career on short notice you can only imagine the pressure he had put on himself. Since that loss Cummings has grown as a martial artist and used the loss to drive him going forward. Ultimately I think Rampage's experience would shine through in this one but given both guys personality I think there would be a good selling point to this fight and some real heat could be built up.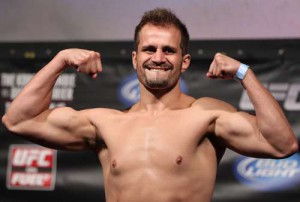 Fabio Maldonado (22-7 MMA 5-4 UFC)
Dam I would love to see this fight. Both Jackson and Maldonado love to bang and this fight would almost certainly be guaranteed to be fought and won in the stand up. Rampage loves to stand and slug it out and it has been in the stand up wars where he has shone the most (Wanderlei Silva, Chuck Liddell, Marvin Eastman, Joey Beltran). Maldonado has two TKO losses in his UFC performances against Glover Teixeira and Stipe Miocic (competed at HW) so I would be leaning towards Rampage if this fight was ever signed, but you definitely can't count out the Brazilian who regardless of outcome always turns up ready for war.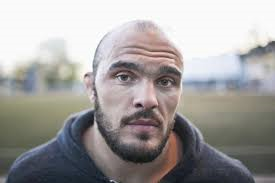 Ilir Latifi (9-4 MMA 2-2 UFC)
This fight is probably the most unlikely out of the five to come to fruition but I feel like the UFC owe Latifi a big named fight and should he be able to get a couple of wins under his belt before Rampage is ready to get back in the Octagon he could be the man they give to Rampage. Latifi is a straight up company man and jumped in to take on Gegard Mousasi to save the promotions Swedish card back in April 2013 and has since become a fan favourite. He put together two stoppage wins on the bounce before getting stopped by Jan Blachowicz in October, so like I said possibly a bit too unlikely of a fight to be made but the UFC know that in Latifi, he is always ready to jump in there and will always put on a fight regardless of who the opponent is. Rampage would probably steam roll Latifi but it would definitely help to raise the stock of both fighters if this one ever happens.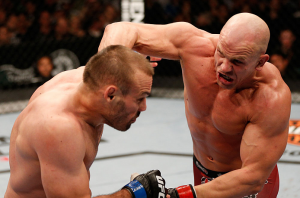 Ryan Jimmo (19-4 MMA 3-3 UFC)
Much like Fabio Maldonado, Ryan Jimmo absolutely loves a stand up war and a fight with Rampage would almost certainly bring out the best in Jimmo's striking. Jimmo is very athletic for someone his size and would need to use his athleticism to beat Rampage much like Ryan Bader did in his decision win at UFC 144. Jimmo, however, is relatively injury prone and in two of his last three fights has pulled out of fights due to an arm and leg injury and should he be given Rampage as an opponent would really need to make sure that he was 100% going into the fight of his life. I would give the edge to Rampage again if he was able to ride the initial storm that Jimmo would undoubtedly put on Rampage and I could envisage a second round TKO/KO for Jackson.
Jimi Manuwa (14-1 MMA 3-1 UFC)
For me this fight is the one which I would be most excited about seeing for Rampage's return to the UFC, partly because I am a Brit. And partly because I think that Manuwa would give Rampage a hell of a fight. Manuwa put in a gutsy performance against Alexander Gustafsson in his last outing and despite the loss will undoubtedly take the positives from that performance. He will also be keen not to have the loss affect the level of opponent he is taking on and as such I feel that Rampage is the perfect candidate for his next fight. Rampage has skills, experience, star quality and also a chin of steel. These two would likely go strike for strike and I think I would probably favour Manuwa if this fight got made. I think Manuwa's speed and athletic edge would be too much for an aging Rampage, although as it's been said many times before "you can never count anyone out in MMA."
So there are my views on a few fighters who the UFC could line up with Rampage in his return to the Octagon. There seems to be an underlying contract issue which may prevent Rampage from competing for the UFC early in 2015 so we may need to wait until the second half of the year until we see him return.
Rampage has stated the reason for him leaving Bellator along with contractual issues was the level of talent he was fighting in Bellator not being up to scratch with the UFC's ever expanding roster but hopefully the above fighters fall into the higher talented category for his return fight.
Let me know your views and thoughts on who you would like to see Rampage fight when he is back in the UFC on twitter @mmanarchy and on facebook at facebook.com/whoatv