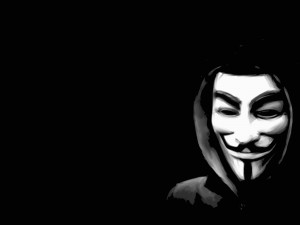 Nick Hurley or as he's more popularly known, Nick the Face, is widely considered as the undisputed world champion of MMA highlight reel montages.
His skilful creations have been shared via Facebook, Twitter and throughout the blogsphere. They get you hyped for upcoming fights and are legitimately masterclasses in how to execute colour, compelling narrative and arranging footage to match music.
WHOA! TV are proud to welcome Nick the Face onto it's growing team of Directors, Producers and Writers ahead of his first project for WHOA! TV it's only proper that we clear up a few issues currently exist around the man the myth that is Nick the Face.
MM: People have suspected that you work for the UFC and you are simply an extension of their promotional team. Can you give a bit of background about yourself.
NH: I studied music and sound recording at uni and got to do a bit of video production in my final year.  I started watching UFC around the time of TUF1, and one day made a short promo for a hypothetical Fedor vs Brock fight.  That video got over 100(!) views in a day, which I thought was amazing at the time, so I carried on with it.  The more positive feedback I received, the easier it was to keep at it. The fact that I've probably got some kind of video editing OCD may well have helped too…
MM: Where do the musical inspirations come from for the tracks you use. Is there a process you decide before choosing your score
NH: I kind of map out the video in my head, decide what the 'story' of the promo is going to be and then listen to a lot of production music until I come across something that, in my mind, fits.  With the last video I made, however, I just heard 'Dream On' by Aerosmith on the radio one day and suddenly thought 'Oh man, that'd be perfect for the Weidman/Silva rematch.'
MM: Does a position within the UFC interest you or are you content to be a maverick on the fringes making content for like minded fans
NH: I really enjoy what I'm doing, but a position making content for any big organisation, that's the dream.
MM: What did you make of the latest UFC viral video featuring the exploding head:
NH: I didn't think it deserved the backlash it got, but it didn't grab me the way their previous viral videos have, some of which are just excellent ('UFC 152 – The Phone Call' gets me every time).  In retrospect, my head almost did explode during the main event, so fair play I guess.
MM: Who are the people you look up to and who's work do you rate in the very small MMA video editing community. 
NH: When I first started I was inspired by videos from LayzieTheSavage (such a cooler name than NickTheFace…), Ghengis Con, Cynthia Vance and Machinemen.  A new channel to check out is MikeFightPromo who has started uploading great fight promos now too.
MM: If you were stranded on a desert island what are the 10 films you'd have to have with you and why?
NH: Instead of 10 films I'd just want the complete box set of Breaking Bad, you could watch it over and over and always find something new.  And if there's room, some cheesy 80's comedies like This Is Spinal Tap and Naked Gun. Never gets old.
MM: What are the forthcoming projects you are working on. 
NH: You can see some of my latest work at a BAMMA event near you, at GammaLabsTV, and I'll soon be wiping that smile off your face in our upcoming Video Mixtape Rematch For The Ages.  And I'm sure there'll be more videos going up on my youtube channel as well as WHOA! TV's website too.