UFC lightweight Diego Sanchez has had a Nightmare past few days as the fighter took to the public domain to try find his stolen cars.
Sanchez revealed that his and his wife's vehicles were stolen from right outside their front house in Albuquerque, New Mexico.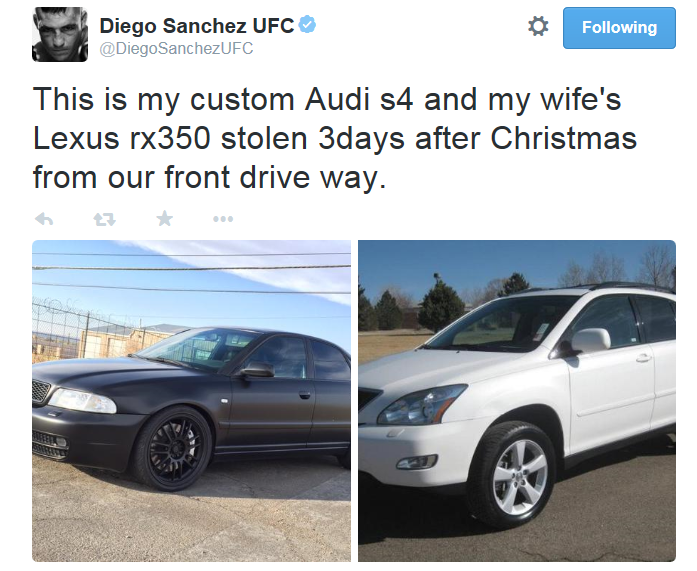 He then offered a reward to anybody who could help locate his car.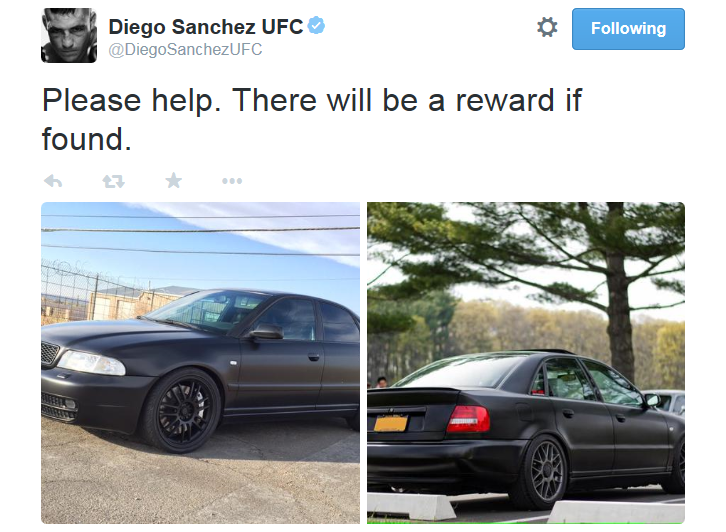 The incident was picked up by local news media and after a radio interview Sanchez found his car sitting up on blocks with no rims on the car. He hadn't revealed whether his wife's jeep was found or not.