Brandon Hempleman (10-2) has had a rough couple of years. After going 9-1 he nearly made it onto The Ultimate Fighter, after getting selected to fight for a spot in the house he was then rejected by the producers because of his juvenile record.
Things started to look up for the 27-year-old when the WSOF swooped in and snapped him up. His first fight was against soon-to-be champ Marlon Moraes (14-4-1) and he took him to a decision. Hempleman's next and only fight since came a year later against Alexis Vila (14-6), a fight he won. In the same time since their fight Moraes has competed four more times in comparison to Hempleman's one fight. He expressed his frustration to me regarding his current situation with WSOF.
"They just don't book me for any fights. Two fights in two years," he said. "They were making me miserable and hate this game for awhile. Spending money on fight camps for fights that were falling through or being postponed for weeks mid-camp, it was really wearing me down."
Despite the current problems, Hempleman has shown some loyalty by stating he is still happy to be part of WSOF.
"It's a growing organization with a lot of talent and exposure. I'm still proud to be part of it."
As a result of not being matched, the promotion has allowed him to compete outside this weekend. He faces UFC veteran Steven Siler (23-14) in Boise, Idaho tonight in the FSF promotion.
"FSF is the main promotion in Idaho now.  They're just starting and really appear to take the sport seriously and are doing things right. Pushing Idaho MMA up to where it should be. I'm proud and honoured to be a part of the growth."
Hempleman seems to be relishing the opportunity of fighting a named fighter like Siler, who made nine appearances in the UFC and was at one stage 5-1, and recognizes that a win over a fighter like that can elevate him to where he wants to be.
"Names are the game. I want to fight the best. Having a legacy of beating up tomato cans is worse than not fighting at all. I look at fighters who do that with disgust. It's all about building a legacy you can be proud of and testing yourself," he said. "He's well rounded and a rangy fighter. I will avoid the mid-cage clinch due to his leverage advantage. "
For now Brandon is just happy to fight but he does have his goals in fighting and that is to be world champion.
"I just want to build my name. Eventually I will be a world champion."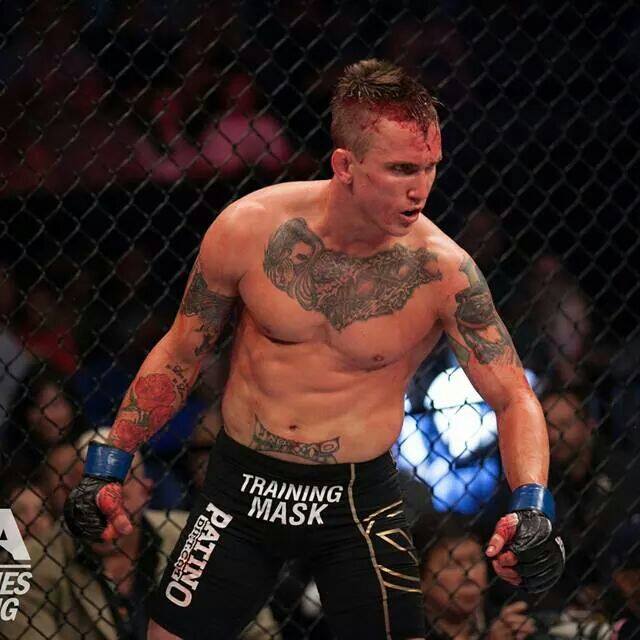 (Photo via WSOF)