So as UFC 178 comes around this weekend I look at the chances of Bantamweight Title Contender Chris Cariaso.
While there are seven fighters ahead of Cariaso in terms of the official UFC rankings, the Champ Johnson has already defeated five of them leaving only John Linekar and Jussier Formiga ahead of Cariaso in terms of rankings having not already fought Johnson.
So why have the UFC picked for Cariaso to have a shot ahead of these two? Well Linekar has missed weight on a few occasions and suffered a loss to Bagautinov at UFC 169. Forgmiga on the other hand is probably better placed to stake a claim ahead of Cariaso but he fought mid-August so timing wise it wouldn't have worked. There has been a lot of talk about why others ranked ahead of Cariaso haven't got the shot ahead of him so hopefully I have given enough background as to where we are and for me I don't think anyone deserves it any more than he does.
We are where we are so let's not ponder on things we can't change.
Mighty Mouse is fast (125lb fast) becoming one of the most active and dominant champions in the entire UFC. This fight marks his third defence of his title in 2014. More importantly for me the stat which is really impressive is that it will be the fifth time on the bounce which Demetrious Johnson has headlined a card. Two PPV's and three UFC on Fox cards, so nobody can say that the UFC doesn't show love for the little guys.
So let's try and break down these two to really see if Cariaso stands a chance at dethroning the Champion of whether or not he will become the fifth title defence for Johnson.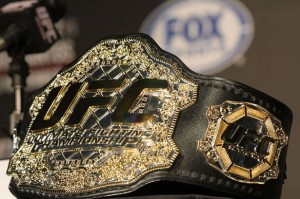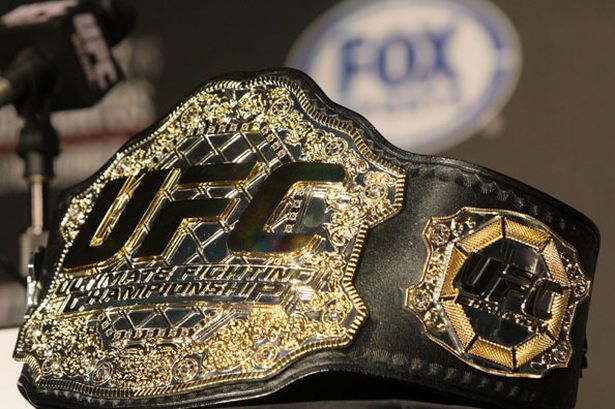 So let's start with the striking which is where all fights start. Cariaso isn't much of a knock out artist and only holds three KO wins in his twenty two fights to date. Johnson only has four KO wins to his record but comparing the two, it's clear to see the Champion is one step ahead in the striking game. Johnson's speed and technique just click together for a very dangerous and exciting style. It's one of the pieces of his game which he has continued to work on and as he has become more settled and relaxed in the cage he is able to let his hands flow effortlessly and pick apart opponents with his incredible speed.
Another advantage for Johnson in this one is his wrestling and grappling skills. Since his striking has improved Johnson has been able to improve his already top level wrestling and feel a lot more confident shooting for takedowns and forcing his opponents up against the fence. Cariaso needs to avoid takedowns at all costs as once Johnson has you down its very hard to spring back up.
While Cariaso attempts a lot of submissions when the fight is on the mat he hasn't actually stopped anyone by submission since 2009. Johnson most recently stopped John Moraga by arm bar in the fifth round of their title fight and I don't see Johnson getting tapped by Cariaso in this one.
So the chips are stacked against him but how does Cariaso beat Johnson? My honest answer is that he doesn't and I would certainly not bet on a new Champion being crowned but this is MMA and there is always a "punchers chance" to be had in all fights, just ask Matt Serra.
Should Johnson overlook Cariaso and take his fight for granted he could certainly be in trouble but as Johnson is becoming more comfortable as he continues to defend his crown it's highly doubtful that he would take any opponents as anything less than the best of the rest.
With a division that is still in growth mode the UFC will have to continue to put these guys in front of Johnson until one of them is able to upset the Champion but for me Cariaso isn't that guy. Should still be a great competitive fight in my opinion until Johnson decides he has had enough and like a shark he goes for the kill.
As always welcome your thoughts on twitter @mmanarchy or on the WHOATV! Facebook page facebook.com/whoatv