In September last year, McGregor was stuck in Los Angeles for weeks on end. The UFC was paying for him to stay there and be treated by one of America's top physiotherapy teams as he recovered from his torn knee ligament.
I was in Los Angeles myself around that time. Myself and McGregor were able to meet up for dinner one night at a steakhouse near the apartment the UFC was housing him, not far from the UCLA campus.
Previous to that meeting I'd had a quick drink with McGregor one night – Michael Bisping was also out with us – but this was the first time I'd be spending any decent length of time with him. The restaurant was of the smart bistro variety. Most of the dinners were in shirts and dinner dresses; the picture below was taken outside the restaurant.
McGregor wore a beachfront outfit to the bistro but nobody batted an eyelid. The restaurant staff treated him like a rockstar and that felt appropriate; McGregor carries himself like a star, though not in an arrogant fashion. He just has a persona of total confidence and 'live in the moment' mentality which is not easily unsettled by events around him.
'Confidence' I think is the key word when it comes to appraising McGregor. A champion-level fighter is made up of several key building blocks – skill, will, athleticism – but confidence is really the bedrock and foundation of fighting success. Without it, a fighter is a dead man walking. With it, he is halfway to victory.
McGregor's confidence radiates from him, and like radiation it can prove poisonous to those in its range. Fighters are always scanning their opponent's eyes for any hint of doubt or weakness. When they scan McGregor's they meet only the shining light of total belief and, unless their own confidence is absolute, that can be very unsettling for them.
In terms of the mental game, McGregor has it sewn up. An air of confidence can be faked, but there are ways to tell. The fighter who is truly confident feels relaxed; he can engage in wordplay and repartee. Think of Muhammad Ali in his prime. Look how McGregor ran rings round Cole Miller when they went head-to-head on The MMA Hour. The flustered fighter is one who has detected hairline cracks running through the rock of his self-confidence.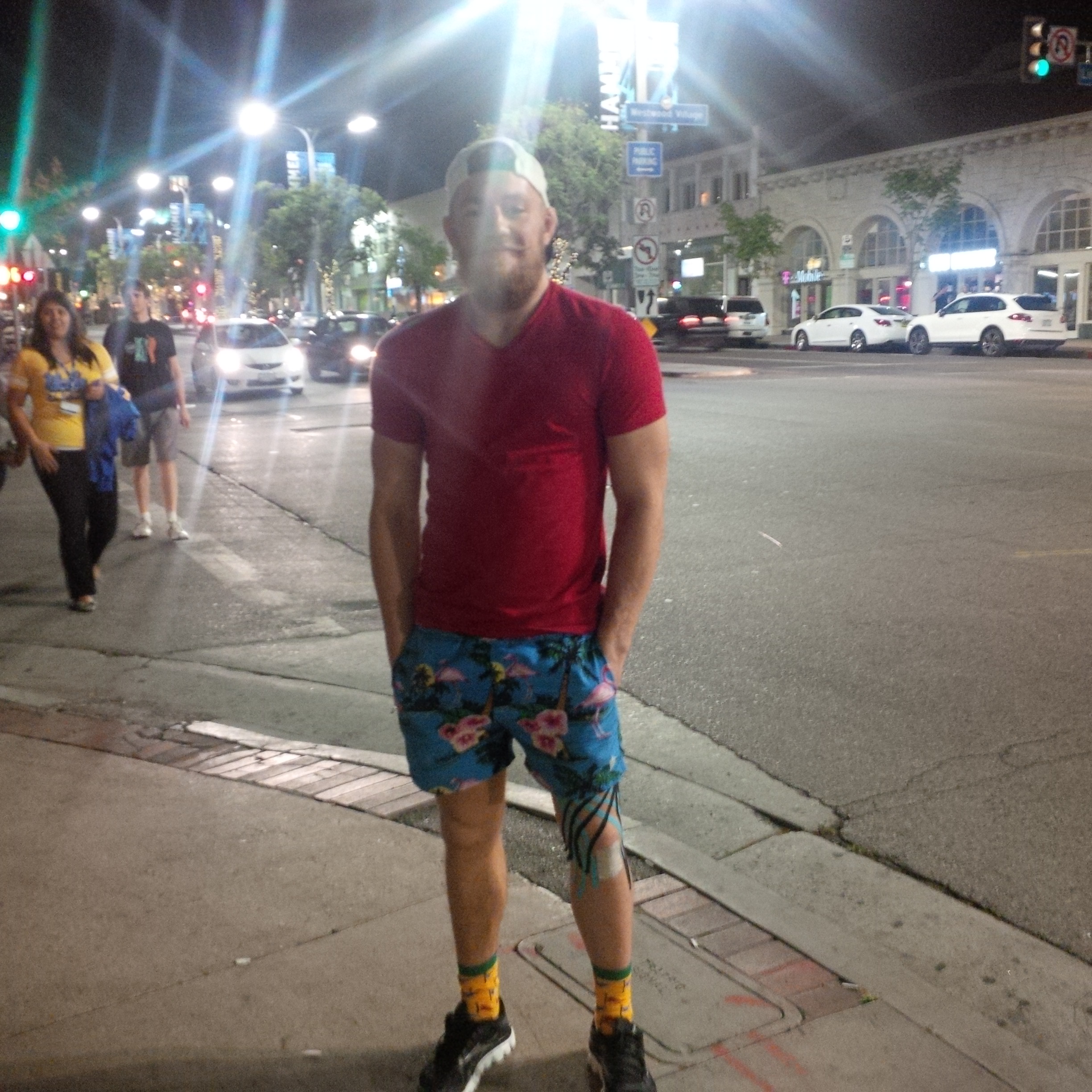 Maybe it seems odd that I'm addressing McGregor's mental game more than his physical, but I truly believe that at the elite level it is in the battlefield of the mind that wars are won. Physically, the elite are well-matched. The quality of their preparations is a key variable. A fighter nursing injuries will have a trickier camp and again, that plays into his confidence – will his cardio hold up? Has he been able to wrestle and roll?
Ring-rust is a factor for some fighters but McGregor's confidence will laser that off in seconds when it comes to next week's fight with Diego Brandao. He's the kind of 'think positive' guy who will have reframed his time on the sidelines not as an injury layoff but rather a 12-month window of time in which to revise his knowledge and gain new skills. A busman's holiday, if you will.
McGregor has told interviewers he is "preparing for a war" but don't expect him to come out swinging. He's a 'be like water' guy – whatever shape the fight takes at that instant is the one he will adapt to; he will act in that moment. Fighters like McGregor are tricky opponents because they train to be the best they can be in all areas, rather than for a specific type of game, which makes them fluid and adaptable.
Brandao is a come-forward kind of fighter. If he sticks to that, McGregor will be happy. He has the skill and power to deal with a forward-pressure fighter; McGregor's short range shots have serious power behind them and he has good boxing.
If Brandao decides not to come forward he will be playing a style which isn't his; that will work to his disadvantage. Personally I wouldn't advise Brandao to play the distance game with McGregor. He will be badly outstruck and probably made to look foolish.
My money would go on Brandao coming forward, trying to pressure on the feet then look for the takedown. His team will be looking to find a crack in McGregor's confidence when it comes to the knee he injured and they will try to use wrestling to find it. I don't think they will; for McGregor the knee is already in the history books. It never happened.
A fight is a fight and anything can happen, but I think McGregor wins this in style and moves up the food chain. I have a strong feeling that we are going to see McGregor challenging Jose Aldo for the UFC featherweight title within the next six to twelve months.
I think he can go all the way. McGregor knows he can.