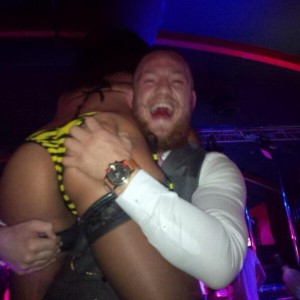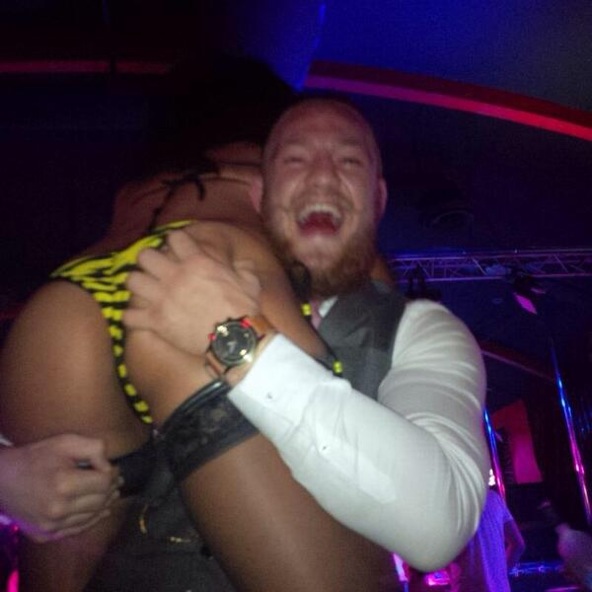 "The Notorious" Conor McGregor is certainly living up to his name.
Currently recovering from surgery in America following injuring his ACL in his last fight, McGregor this week showed he can still have some fun while recovering.
Earlier today McGregor tweeted the picture to the left along with "Which way Willie?"
'Who is Willie?' you may ask… it is NFL HAll of Famer "Nasty" Willie Roaf. McGregor spent the evening with Roaf and a few others visiting the establishment.
On Tuesday a number of photo's also appeared on the fighters Facebook page of enjoying "Big Tittie Tuesday" at a strip club in California.
"Big Tittie Tuesday!!! I used to collect the scratcher on Tuesday. Post office close at 5.30. This place open all night," McGregor posted on his Facebook page as a caption to the the picture below.