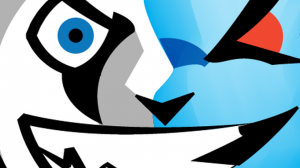 After establishing themselves on the internet medium via podcasts, online video, Facebook and daily news via it's website WHOA! TV have today added another outlet to their broadcast footprint. The 5th of October at 11:30pm will see the launch of WHOA! TV's regular look at MMA on the SKY Digital television platform.
Tune in from the beginning of October to see an extended version of WHOA! TV's online offering…on a bigger screen. We'd like to involve you in the decision making process as shows are currently being created so feel free to let us know what you'd like to see and ideas you'd wish to add.
The programme imaginatively titled WHOA! TV will air monthly initially, moving to a weekly format in early 2014. It will be available to those with a SKY subscription via MY Channel 203.