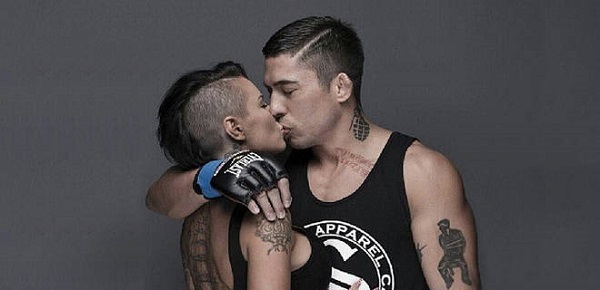 MMA fighter War Machine's and his porn star girlfriend Christy Mack's relationship seems to be over after claims that he hit her, and threatened her life and her mother's.
Apparently it all stemmed from an Instagram post by War Machine where he "joked" about getting a tattoo in memory of his and Mack's recently aborted child;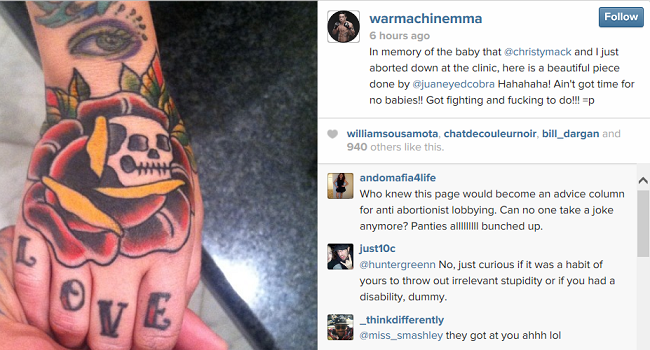 It is said that Christy Mack's mother got involved from there and that she dumped War Machine via text following allegedly being beaten by the fighter. War Machine also claims that he got herpes from the porn star.



UPDATE: apparently it was all a joke conjured up by the two. War Machine just tweeted saying so but nothing yet on Mack's twitter to confirm it. If it was a joke it had us all going, bravo War Machine.

You may also like: