UFC flyweight Ian McCall broke his hand while fighting rival Brad Pickett at UFC Dublin on July 19th. He won that fight via unanimous decision however the effects of that fight are still evident for McCall today.
The fighter stated that he had a couple of surgeries and unfortunately got an infection which caused awful elephantitis-like swelling. The following picture is from eight days ago and McCall claims that it is all better now.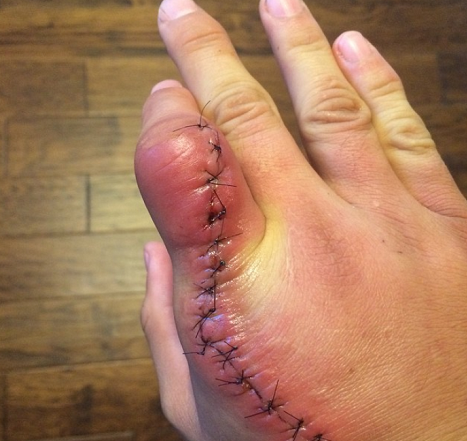 Ian McCall has already had his next fight announced and is facing John Lineker at UFC Fight Night 56 on November 8th.