Jefferson "Shadow Demon Blaximus" George is another fighter due to compete at BAMMA 15 this coming weekend. He takes on the undefeated Lightweight Jack Grant in a fight which will hopefully see the winner set themselves up for a future title shot. Jefferson has a record of 3-2 and his last fight at BAMMA 14 saw the fight called off due to a cut he sustained. He will be looking to bounce back into winning ways against Grant on Saturday night.
TQ – This is your third outing for BAMMA. How grateful are you to BAMMA for having you back and how excited are you to be fighting in the Copper Box?
JG – I am so grateful to BAMMA for having me back on the show. I am looking forward to fighting on the 5th of April at the Copper Box it will be my first time there and I can't wait to put on a good fight. I have been a fan of BAMMA for a very long time now so for me to be given the chance to do my thing on a world renowned premier show is my dream! The atmosphere at The Copper Box is going to definitely light my fuse and get me throwing bombs. The building is an amazing venue for the crowd from what I've seen and BAMMA have been excellent, they know exactly how to put on a great event. I almost wish I could be in the stands myself for this one ha!
TQ – The fight was initially scheduled to be against Dyson Roberts who had to pull out due to injury. How difficult is it adapting to a new opponent so close to the fight?
JG – First of all, all the best to my former opponent Dyson Roberts on getting better from his injury. It was meant to be him and myself fighting but unfortunately he got injured, adapting to new opponents is not that difficult as I see him as a similar guy to Dyson. A strong striker but with a longer reach this time.
TQ – What do you make of your opponent Jack Grant and are you a fighter who spends time analysing your opponents previous fights to look for holes in their game?
JG – I don't think he has anything that I can't deal with. I think that I am a unique fighter that can deal with anything that he has so I have no problem adapting as the fight goes on. Ive looked at him and feel comfortable that I can finish the fight to win on the day whether it's striking, from the clinch or on the ground. I have a great team around me including my coaches and management who are among the best. The day I got the news of the new opponent we were already in a huddle and in the gym doing our thing.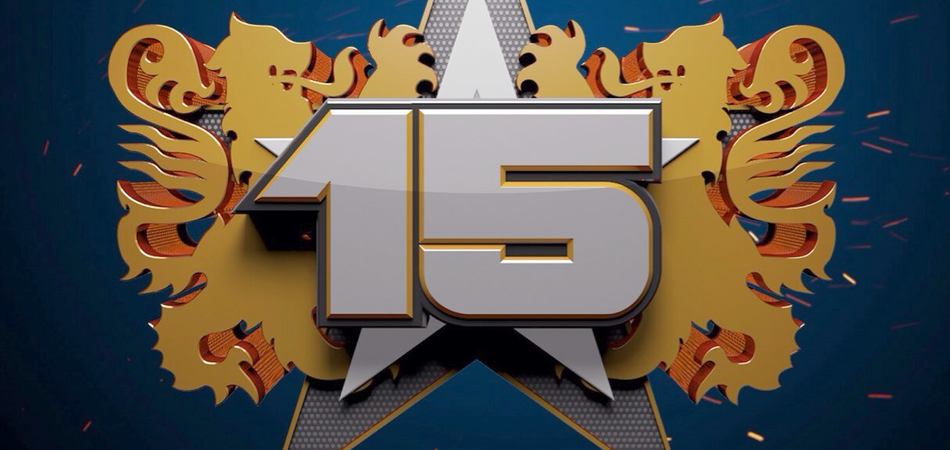 TQ – Records in MMA don't mean much but often a fighter is judged on their record by fans/promotions/media etc. Do you feel more pressure going into this fight given your opponent is undefeated?
JG – I am not fazed by the record at all, Im confident in what i can do and higher level obstacles just make me that bit more excited about the fight and the dismantling process.
TQ – Your last fight ended due to a cut you received at BAMMA 14. How frustrating is it for a fight to stop due to a cut?
JG – It's extremely frustrating to be stopped by a cut, when as a fighter you work so hard, training for so long for the fight to end like that. It's the fight business, it's highly likely someone will get cut so it's part of the job but I understand that the doc and referee have their jobs to do as well which is in your long term interest I guess.
TQ – Your friend and training partner Ed Arthur is also fighting on the card. Does it make things any easier having someone else training to the same time as you?
JG – It makes little difference as we both have our jobs to do but I have high respect for Ed so knowing he is fighting on the day, I will feel better when we both get the win.
TQ –  The co-main event is also a Lightweight bout which sees Colin Fletcher taking on Tony Hervey. How closely do you follow the division and what are your predictions for that fight?
JG – i have not seen Tony Hervey fight before so there is nothing I can say about him. But I know Colin Fletcher well so saying that I think if Colin uses his clinical Muay Thai and reach advantage the way we all know he is capable of that could be the decider on the night.
TQ – You are a big dude so weight cutting must be very difficult. How much weight do you cut to get down to the Lightweight limit and how is your weight today just over a week away from the fight?
JG – Looks can be deceiving, i am not as heavy as I appear, i do have a couple of kilo's to lose but I am on track with my schedule.
TQ – You have possibly one of the greatest nicknames in MMA, the "Shadow Demon Blaximus". Is there a good story behind this one?
JG – My nickname Blaximus came from my friend Aaron Neil, he is a good friend and training partner. Then after I had a couple of crazy fights including one above my own weight class, there was talk of me being like a ninja so a few extra bits were bolted on. There was talk of adding a new word each time I fought but having something like "The Indomitable arc-angel of Assassination and ninja stealth shadow demon Blaximus" might have come across as a bit pretentious haha!
TQ – Finally is there anyone you would like to thank or mention?
JG – My thanks go out to my team who are always going that extra mile! Ross Laurence, Wad Alameddine, Delroy McDowell, JB Graham and all the guys that i have been training with.
Be sure to follow Jefferson on twitter @DemonBlaximus