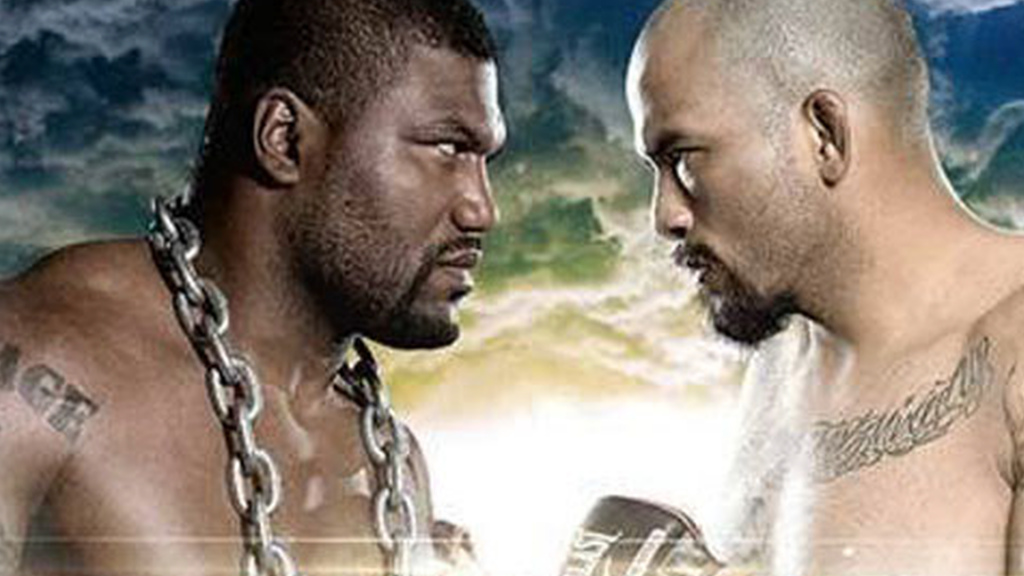 In case you didn't notice, Quinton "Rampage" Jackson did not make his Bellator debut last Saturday night. He will now make his debut on November 15th against former UFC light heavyweight Joey Beltran. The main event was initially set to be the Middleweight Championship tilt between the champion Alexander Schlemenko, and the season eight middleweight tournament winner Doug Marshall; however, with the move, that fight has been demoted into the co-main event slot, with Rampage and Beltran receiving top-billing.
It's an unfortunate move for the promotions champion, Schlemenko, and tournament winner, Marshall – but also a move which sells Bellator short as an entity. Bellator have been through the mill over the past number of weeks; the reported uninspired ticket sales for their first PPV offering; said the PPV was being pulled because of an injury to Tito Ortiz, which led to the show being broadcast for free on Spike; and everything else in between. It's not very nice to kick somebody when they're down, but sometimes it's unavoidable – like in this case.
When Bellator announced that they would be debuting Quinton Jackson on PPV against Tito Ortiz, there was unanimous negative criticism aimed toward the promotion, for good reason. Bellator is a television product, it has always been a television product and that's why they have had sustained success. Asking fans to pay for a product which has been offered for free on a weekly basis was always going to be a challenging proposition; especially with that headlining act. 'Rampage' and Ortiz were crucial elements that drove the sport to reach the heights that it has – but in 2013 it isn't an interesting fight. Rampage's rescheduled debut isn't that much better.
Rampage vs. Tito might not be interesting in 2013, but there was a time when it was. There was a time when that fight would have been important in their respective careers. Rampage vs. Beltran isn't interesting, it never has been. As a standalone fight it's probably a better matchup. Beltran might stand with Jackson and deliver some "rock em' sock em' robots" action. It might be exciting for as long as it lasts; however, what significance does the fight have? Not much. Beltran could get a win, which would be good for him, but it's not as valuable as it once was. Rampage could get a win over a fighter who was just released by the UFC and someone that he should beat handily according to the bookmakers.
It's not the fight I have a problem with per-se, it's the decision to promote this fight as the main attraction. I'm not dumb to the reasoning behind it, I get it. Quinton Jackson has been a draw in the past. Is he still a draw? That remains to be seen; but it's not surprising that Bellator wants to promote him heavily. But to promote him over your reigning champion and your tournament finals is selling your promotion short. Bellator have done a terrific job over the last few years to put themselves in the position to be considered the number two promotion in North America. That strategy didn't include using UFC castoff's as their magnum opus – they prided themselves on being the promotion where you earn your spotlight through your accomplishments in the organisation.
When they booked the initial Bellator 106 main event with Jackson and Ortiz, there were two title fights underneath it. One being the rematch between Eddie Alvarez and Michael Chandler, a considerable coup for the promotion considering the legal troubles it took to put the fight together, and the other Pat Curran defending his strap against the featherweight tournament winner Daniel Strauss. Nevertheless, the Bellator and Viacom brass overlooked these fights to pump most of their marketing resources behind the Rampage and Tito showdown; a decision which they surely regret following the severe injury that sidelined Ortiz.
It seems like déjà vu all over again.
Bellator have two highly significant bouts for their promotion on the card; Schlemenko and Marshall contending for the Middleweight strap, and the season nine featherweight final with Patricio "Pitbull" Freire taking on Justin Wilcox. That being said, the marketing around the card seems to orbit the less-significant main event once again. It's a strategy which Bellator have adopted and it doesn't look like it's going to end soon. It's not all doom and gloom though, we can still look forward to the great fights that Bellator will put on – like Chandler vs. Alvarez II from last weekend – but it's a shame that Bellator's marketing priority isn't on their champions and the great young talents that they have on their roster.