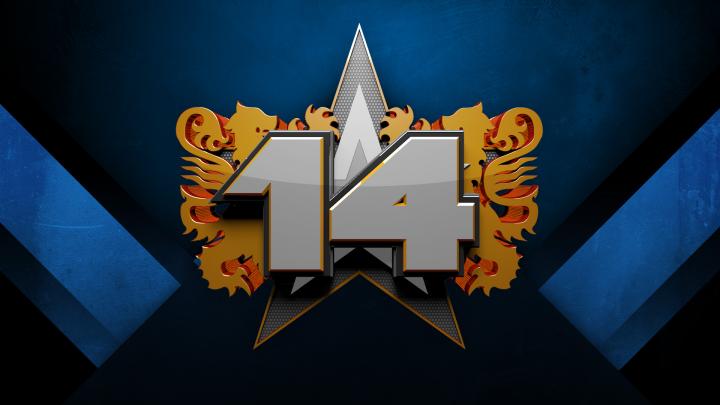 Ever since BAMMA burst onto the mixed martial arts landscape it has consistently delivered a product that has thrived at the forefront of a flourishing UK MMA scene and continued to deliver action-packed entertainment that has captured the attention of MMA fans from across the UK and beyond.
What has made the organisation so exciting and compelling to watch is that it constantly endeavours to provide fans with exciting and relevant match-ups that showcase not only some of the finest talent the UK has to offer, but also to bring the best fighters from across the globe into the BAMMA arena.
The promotion was founded in 2009 yet has grown exponentially within that modest tenure with continued scope and clarity into the global marketplace, airing events not only domestically but distributed in both the USA and Canada as well as the MMA hotspots of Brazil and Russia. With further expansion set to continue into 2014 the future is certainly looking bright for BAMMA and British MMA as it continues to gain greater exposure.
BAMMA 14 which goes down on Dec 14, Birmingham, LG Arena, promises to send the year out with a bang as it serves up another phenomenal feast of mixed martial arts action and with some of the UK's brightest stars fighting in Europe's standout promotion, here are five sure fire Christmas crackers you will not want to miss –
1. In the first of two title tilts BAMMA will crown a new British Welterweight Champion, as Wayne "Mayhem" Murrie (16/5/1) will look to display his keen finishing instincts against the surging Michael "Black Death" Johnson (9/5/0) who is riding a four-fight win streak going into the contest.
2. The main card kicks off with the one and only "Judo" Jim Wallhead (24/8/0) who returns to the cage with a point to prove after falling short in his quest for the BAMMA World Welterweight title, dropping a highly contentious split decision to American Eddy Ellis. He will look to bounce back in vintage style against dangerous French fighter Florent Betorangal (14/8/0) who will be keen to add another submission to his impressive list of victories.
3. The middleweights then take centre stage as Max "Power" Nunes  (11-/1/0) drops down from 205lbs to fill in for injured BAMMA World Middleweight Champion Scott Askham, as he faces Romanian powerhouse Ion Pascu (7/3/0) who is coming fresh off a signature win over former title holder Jack Marshman.
4. The co-main event will then provide fans with guaranteed drama as the inimitable Colin "Freakshow" Fletcher (9/3/0) takes on Mansour "Tarzan" Barnaoui (10/2/0) who will be intent on cementing his place upon the top of the lightweight ranks after dispatching Curt Warburton to claim the BAMMA World Lightweight title.
5. The night will then reach fever pitch as none other than UFC and Bellator veteran Paul "Semtex" Daley (33-13-2), who will make his eagerly awaited return to BAMMA, following a two-year absence. Romario Manoel da Silva (23-11-1) will be the man in the opposite corner and the Blackzilian trained fighter known as "Junior Killer" will provide a stiff test for the ferocious Brit having fought successfully in a variety of promotions throughout his storied career.
Whatever the outcome of these match-ups, BAMMA is sure to end the year with another explosive night of action.
Tickets can be purchased here