BAMMA have recently announced the first of their Fight Night shows which will be  headlined Scott Askham taking on Max Nunes for the World Middleweight Title. The Fight Night events will see BAMMA move out of the major arenas for the first time and will look to form a smaller show focusing more on local talent with the first event taking place in Southampton. However, BAMMA will continue to run their numbered arena shows throughout the year and in the absence of one being announced I have decided to use this article to focus on what I think would be a great fantasy card for the yet to be announced BAMMA 16 main card.
Ed Arthur Vs Nathaniel Wood 2
Sorry for being lazy on this one but their first fight was absolutely brilliant and I would definitely pay money to watch the rematch. Nathaniel is eager to bounce back and erase the loss and picked up a big win this weekend. It would possibly be a struggle getting Arthur to sign up to that fight again but the fans would love to see these two hot prospects lock horns once more. Perhaps it would be too soon since their last fight and maybe they both need to get more fights in before they meet again but any card with Arthur Vs Woods would get me trekking across the UK to watch.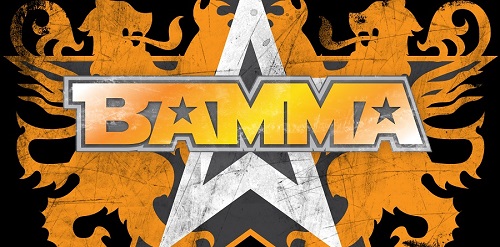 Harry McLeman Vs Karlos Vemola
The Terminator has been on an absolute tear of the regional shows since being cut from the UFC, racking up five wins on the bounce, but there is certainly an argument to be had that the level of his opponents have not been of the highest calibre. Harry McLeman for me would be a real test for Vemola as he possesses a very grinding fight style which could look to wear down Vemola in the latter rounds and cause issues for him. Which could lead to both of these guys just standing and looking to knock each other's heads off, which for pure entertainment purposes would be awesome. With a title on the line, however, there could be a bit more strategic planning around the fighting style they adapted but a fight none the less which would see the winner boosted up the UKMMA Middleweight rankings.
Jason Jones Vs James McSweeney
Jason Jones managed to shock most of the MMA community at BAMMA 13 by absolutely dominating and handing Max Nunes his first professional defeat. McSweeney scored a huge flying knee KO at ONE Fighting Championship last weekend and bringing these two Light Heavyweight giants together would certainly be fireworks. McSweeney seems to have reignited the fire within as at one stage in his career he lost four fights on the bounce and saw himself sitting with a 4-8 record. Having turned things around he now sees himself with a record of 13-11 and has won his last two fights but stoppage. The Villian is 5-1 in his last six fights which include the big win over Max Nunes. I think it's a fight which would generate a lot of attention and one in which the winner would really get the boost they need. Both these guys talk a good game also so the pre-fight hype could be entertaining.
Ashleigh Grimshaw Vs Tom Duquesnoy
Grimshaw was at the last BAMMA show which saw Duquesnoy crowned Featherweight Champion and I think that these two at Featherweight would be a brilliant prospect. The Fire Kid Duquesnoy looked phenomenal in his title victory and completed destroyed his opponent. Grimshaw who previously had been slated as cherry picking his opponents has looked unstoppable in his last five fights taking his record to 15-8. It seems as though he really learnt a lot from his defeat in Cage Warriors against Graham Turner. So what happens when two unmoveable objects collide? There is only one way to find out. Come on BAMMA make it happen.
Colin Fletcher Vs Jack Grant
Perhaps not one that BAMMA would rush to book anytime soon but a fight I would like to see for sure. Fletcher has always struggled against the grapplers and Grant's display in his last fight was excellent even though he suffered a decision loss. I think Grant would also look to stand and trade in this fight and fall back on his wrestling/grappling if he found himself in trouble. Fletcher got rocked big time in his last fight for BAMMA but managed to weather the storm and pull through with a decision win. This fight would be the classic veteran against the young up and comer and I definitely think that Grant could cause Fletcher some trouble. Again perhaps not one that would ever materialise but only time will tell. I think with all honesty BAMMA would love Fletcher to be their champion so a title shot may be on the cards for the Freakshow in his next fight.
Paul Daley Vs Evangelista "Cyborg" Santos
Any fight with Paul Daley in for me is exciting and I think would be the perfect headline fight for a BAMMA card. Daley has fought for BAMMA on three occasions and provided us with two stunning knockouts in those fights. Since we last saw him at BAMMA 14 he has focused more on his kickboxing bouts and picked apart and knocked out four dudes on the bounce. A match up with Cyborg for me would just be the icing on the cake for a BAMMA 16. Cyborg just loves to stand and trade and will never back down until his body physically lets him down. Daley may see it as a bit of a step back but I think the prospect of having a win over Cyborg on his record would swing it for him and I would fully expect Daley to have a great chance to win that fight. Cyborgs record should be set aside (19-16) and I think just for pure entertainment perspective BAMMA would be mad not to try everything in their power to get this fight booked. I personally think this fight alone would sell out the place and any fan of MMA within the UK would be mad to miss it.
Well there is my BAMMA 16 fantasy main card. Hope you have enjoyed reading it. The real benefit to me of these articles is the interaction with the readers so if you guys/girls have any comments/feedback/points to raise give me a shout on twitter @mmanarchy and let me know your thoughts on the match ups.