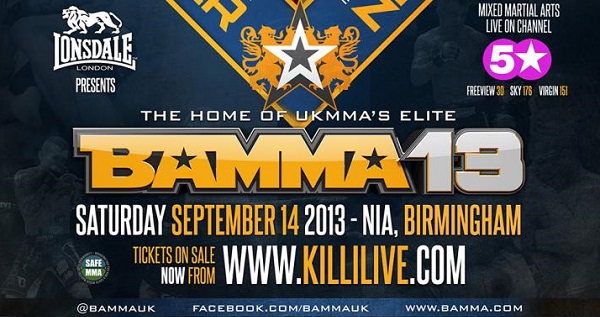 The BAMMA 13 card today received another couple of great additions to the card. First up is a number one contender match in the middleweight division between Brazilian Jorge Luis "Michelan" Bezerra (18-9) and the undefeated Scott Askham (11-0).
Bezarra is a submission specialist having won an incredible 16 fights via submission, many of which have come in the first round. Askham on the other hand is primarily known for his striking and has 7 first round TKO's to his name. Despite his dangerous record he hasn't won via TKO in three fights over the past year.
Also announced is a middleweight clash between Jack Marshman (12-3) and Romania's Ion Pascu (6-3).
The card is already stacked with three title fights; Jason Jones and Max Nunes for the light heavyweight title; UK's Jimmy Wallhead faces USA fighter Eddy Ellis for the BAMMA welterweight belt; and Curt Warburton takes on Jake Murphy for the BAMMA lightweight title. Also Colin 'Freakshow' Fletcher makes his return to BAMMA to take on Tim Newman in the lightweight division.
BAMMA 13 takes place in the NIA, Birmingham on September 14th.