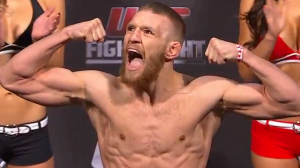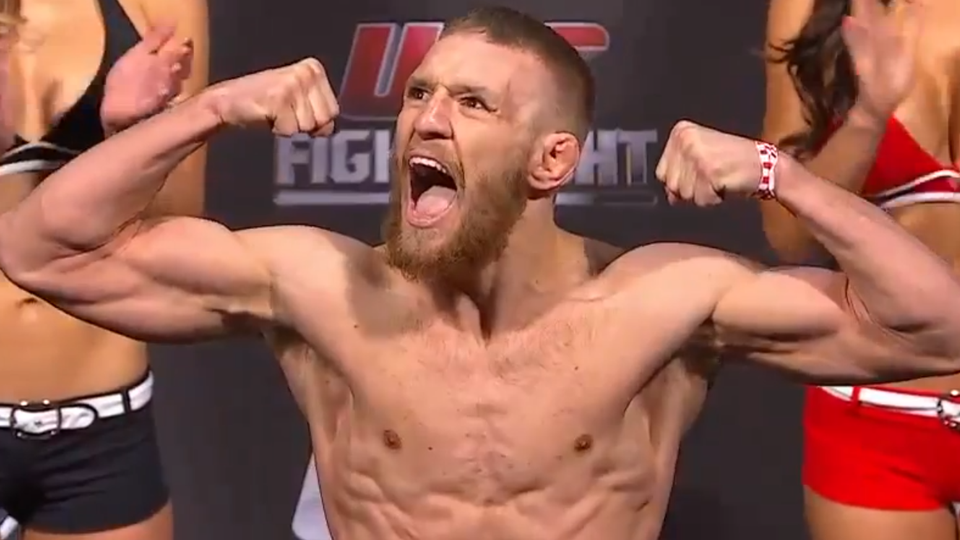 Jose Aldo on Conor McGregor: "He's A Great Fighter"
In a recent interview with MMAFighting.com's Guilherme Cruz, Jose Aldo responded to some questions directed at him about "The Notorious" Conor McGregor. Aldo, who has yet to be defeated under the Zuffa banner, had some kind words for the Irishman.
"I'm always watching every featherweight that fights in the UFC because we can eventually fight in the future." He said, responding to MMAFighting.com. "He's a great fighter."
However, it wasn't all praise and acclaim by the champion. He added that McGregor still has to back up his words in the cage before the man from Dublin gets a crack at featherweight gold. Aldo said "If he talks, he knows what he's doing. Let's see in the future when he fights more if he can back it up."
McGregor has made quite a name for himself with his skills in the octagon, but it might be his personality and out-of-the-cage antics that have captured the public's attention. When approached about McGregor's outspoken persona, Aldo made comparisons between McGregor and two-time UFC Middleweight Title challenger – Chael Sonnen.
"That's the trend, you talk and call out and get more attention. Chael Sonnen inspired everybody." He said. "You go there and call someone out and you get the fight. But I'm here to fight whoever they put in front of me."
McGregor is currently side-lined with a knee injury he picked up during a dominant performance over Max Holloway at UFC Fight Night 26 in Boston. It isn't known when The Notorious will return, but with an event set to be held in Ireland in the third quarter of next year – expect him to be involed.