UFC Krakow happened Saturday night just passed and the fan inside me is delighted, the "Mirko 'Cro Cop' 2015 Revenge Tour" got off to a great start. I had actually picked 'Cro Cop' to win but I wasn't too convinced that he would, I had my doubts. But thankfully he did.
Let us all get things straight, the Croatian is 40-years-old, he will not be challenging for the title and that is perfectly okay. There are many fighters in the UFC for their name alone. Legends like Mirko get a free pass, the key to the city if you like. As long as he isn't getting badly KO'd then I am all down for him to keep going as long as he actually wants. Ken Shamrock said it perfectly when he spoke to media about him still fighting: "I've earned the right to be able to fight for fun, and I think a lot of people have a hard time understanding that I don't want to go fishing, and I don't want to go hunting."
With that in mind, I have decided to give my opinion on suitable but equally awesome fights for Mirko 'Cro Cop'.
5- Rich Franklin (29-7), Age 40:
Number five on the list beating out the likes of Andrei Arlovski and Josh Barnett simply because Arlovski nearing title contention and 'Cro Cop' already beat Barnett 3 times. Former middleweight champ Franklin has said he wants one last fight in the UFC before hanging up the gloves for good but self-admittedly stated that time is running out.
Franklin and 'Cro Cop' are of similar size height-wise and their stature wouldn't be too different either, Franklin actually has a longer reach. Considering 'Cro Cop' is a small heavyweight and could have probably fought at light heavyweight, it wouldn't be out of the realm of possibility of this fight happening. I guess that Rich probably walks around 220lbs, a fight at heavyweight means no weight cut would be a bonus for his busy schedule over with ONE and his various other businesses plus the chance to fight a legend like Mirko for his retirement fight would be something special that might interest 'Ace'.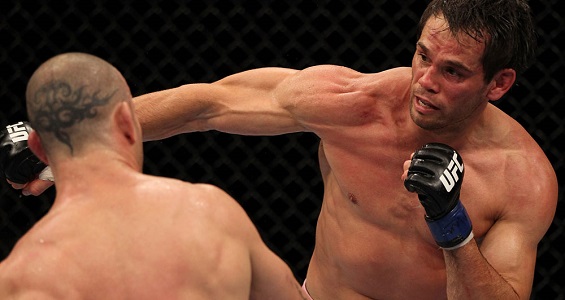 4. Mark Hunt (10-9-1), Age 41:
Hunt has already beaten 'Cro Cop' way back in Pride 10-years-ago this year, so a fight here would make sense and would fit in with the revenge theme. Both fighters are strikers, Pride veterans, similar age, have fought once before, it seems like the perfect fight to make only for the fact that Hunt has found a second win in his career and has been destroying fighters in the UFC.
It is always a risk when fighting at heavyweight but being KO'd badly becomes an even bigger risk when pitted against Mark Hunt and I don't think anyone wants to see 'Cro Cop' being flattened out on the canvas again like he was against Gonzaga the first time. In saying that, Mirko might actually do well against Hunt, you can obviously never rule him out. But with only a few fights left for the Croatian would you want to increase the risk of a devastating KO loss? Regardless, this is certainly a fight for consideration that I believe fans would enjoy.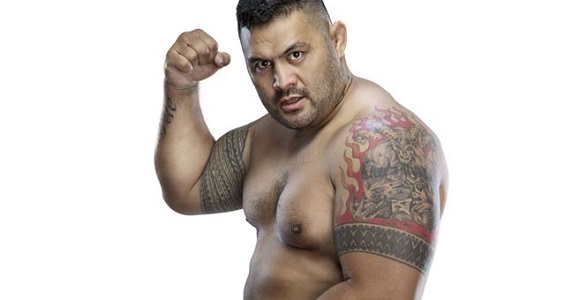 3. Quinton 'Rampage' Jackson (35-11), Age 36:
Let us say Rampage sorts out his contract with Bellator and he free to fight for the UFC, can you imagine the thoughts of seeing Pride legends like 'Rampage' and 'Cro Cop' fighting? I can't believe this fighting didn't actually happen back in the day.
As I said before, Mirko is a relatively small heavyweight and there would not be much of a size difference. I think Rampage would also appreciate not having to cut weight and would actually be motivated at the thoughts of facing 'Cro Cop'. Both are predominantly strikers and this could certainly be an all-time classic between two legends at a similar point in their respective careers.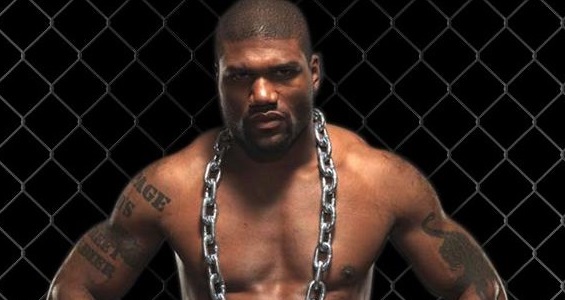 2. Alistair Overeem (39-14), Age 34:
The youngest member on the list. Overeem is also a Pride veteran and once again it is surprising that himself and Mirko did not tango in the Pride ring. Both men are European kickboxers and if the UFC ever needed a big fight to main event a European show this would certainly be it. 'Cro Cop' stated post-fight in Krakow that he would like to stay in Europe for his fights.
Despite being 6 years his junior, Overeem actually made his MMA debut two years prior to 'Cro Cop'. Both men are battle worn and one could argue that Overeem is also in the twilight of his career. Mirko would still be an underdog but it is hard finding a fight where he wouldn't be.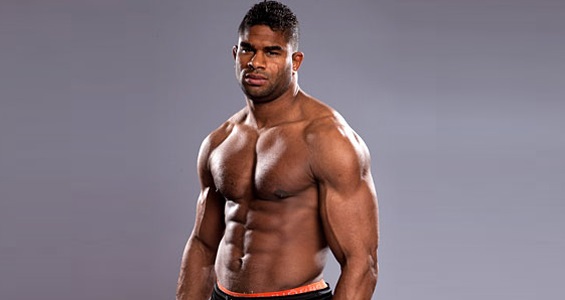 1. Antonio Rodrigo Nogueira (34-9-1), Age 38:
Sticking with the revenge theme or Mirko's return to the UFC this would be the biggest fight to make in that regards. Fedor, 'Big Nog', and 'Cro Cop' were arguably THE top three fighters at the time in Pride, with Mirko being in third. The Brazilian legend also handed Mirko the first loss of his career.
Many, including me, would have liked to see 'Big Nog' hang them up after the Roy Nelson knockout but he seems hell bent on fighting on and is facing Stefan Struve this August. If anything happens to Struve I would love to see 'Cro Cop' step in and set up the rematch that is 12 years in the making.
This is actually the only fight I would like to see 'Big Nog' partake in as it doesn't offer the dangers of pitting him against the younger guys (although there are always dangers when fighting) while still being a very intriguing fight between two legends of the sport that either could win.