Before I get started I would like to say that I did not expect to be writing this article. I had prepared myself for the worst watching UFC New Orleans as I had expected Tim Boetsch to beat down on a slow and tiring Dan Henderson and watch as another legend receives unnecessary punishment.
However, that was not the case. Hendo rolled back the years and blasted Boetsch, a man 10-years his junior, with a few right hands which included a thumping uppercut that finished off the formerly ranked 13th middleweight in the world. There is no way this is Dan Henderson's last fight. I would love for him to go out on this but it would be very hard the argue with the legend, or even the UFC, about another fight.
So here are some awesome fights to make for 44-year-old Dan Henderson (31-13):
5- 'Jacare' Souza (22-3, 1NC), Age: 36
Okay, just hear me out first before you roll your eyes. Rockhold is more likely to get the next title shot against Weidman and this leaves Jacare free. A fight between Jacare and Hendo gives the UFC a supreme win-win scenario.
It would be a highly marketable fight as it pits two former Strikeforce champs against one another. No matter who wins it is still great for the UFC, Jacare would get to challenge for the title and if Hendo did the impossible and won then a fantastic story is there about him challenging for the title. This fight is highly unlikely though, I concede that, but stranger things have happened in the UFC.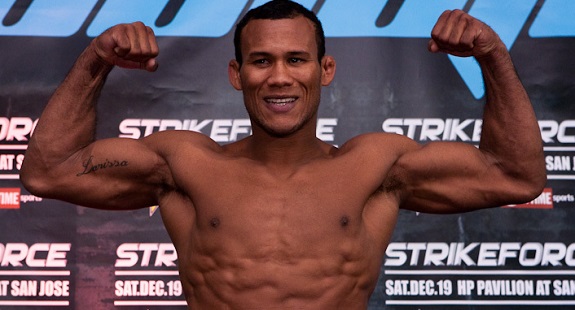 4- Rich Franklin (29-7), Age: 40
It is coming up on three years since former champ Franklin competed and as the years go on it is becoming less likely that he will get to have that retirement fight. Franklin and Henderson fought in a very close contested main event fight in Dublin, Ireland back in 2009 with Hendo walking away with the split decision.
This fight would make sense from Franklin's and the UFC's perspective as it would be a big fight between two legends but with Henderson wanting to work towards the title (regardless if you or I think that will ever happen) I don't think a fight with Franklin makes sense to him. I personally would like to see this fight as it could be a very equally contested affair.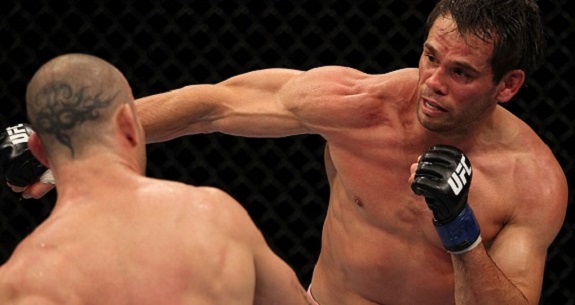 3- Anderson Silva (34-6), Age: 40
Let's face it, Silva will most likely return to the UFC once the air has settled and he will need to fight a big name opponent. Henderson could easily be that person as his win over Boetsch re-established him as a legit middleweight and he is still beatable.
The UFC gain more from Silva winning fights. The past two years have been rough for 'The Spider' and it has added to how the UFC has been performing along with the loss of GSP, no Brock Lesnar etc. Pitting Silva against Hendo provides a marketable fight that is competitive and should Silva win then the UFC also win as their GOAT is back.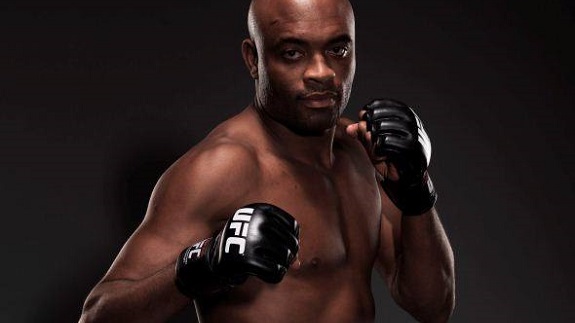 2- Michael Bisping (26-7), Age: 36
One of the greatest knockouts in the history of MMA happened at UFC 100 in 2009 and it came at the expense of Michael Bisping. It began the whole 'air Hendo' branding and it has been relived in UFC highlights in the years since.
Bisping fights in the main event of UFC Scotland next month. If he loses and only if he loses then a fight with Henderson could make sense as it would be a big fight between two ranked fighters who have history.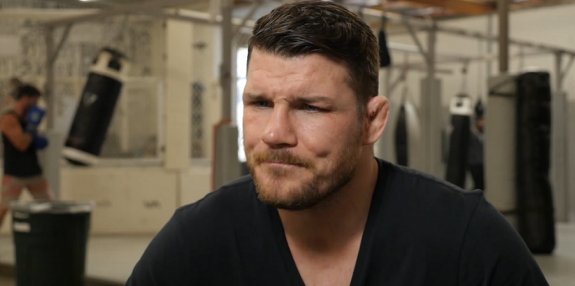 1- Vitor Belfort (24-11), Age: 38
A rubber match between two legends of the sport. They first met at Pride 32 in 2006 with Hendo walking out with the unanimous decision. Then they fought in late 2013 at UFC Fight Night 32 but this time Belfort's hand was raised as he become the first person ever to knock out Hendo. A lot has changed since their last fight, mainly the banning of TRT. So a post-TRT fight between Hendo and Belfort would be very intriguing and interests me a lot.