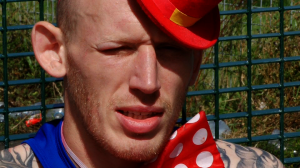 BAMMA 13 will happen on 14th September at the Birmingham NIA. Get tickets here: www.bamma.com. subscribe to their You Tube page www.youtube.com/bammauk, follow them on Twitter @BAMMAUK and like their facebook page www.facebook.com/bammauk
Below is the finalised fight card for what promises to be a solid night of fights with 4 world titles on the line it will certainly be a night of champions. Watch on September 14th live on 5* with highlights on Channel 5. If you're in the United States catch all the action on AXS TV and The Fight Network in Canada.
Make sure you check back on Monday when WHOA! TV release their exclusive mini documentary looking at Max "Power" Nunes and his reaction to the recent release of Jason Jones' online videos.
BAMMA 13 Fight Card
BAMMA Light-Heavyweight World Title
Jason Jones vs. Max Nunes
BAMMA Welterweight World Title
Eddy Ellis vs. Jimmy Wallhead
BAMMA Lightweight World Title
Curt Warburton vs. Mansour Barnaoui
BAMMA Middleweight World Title
Scott Askham vs. Jorge Bezerra
Colin Fletcher vs. Tim Newman
Preliminary Card
Jack Marshman vs. Ion Pascu
Wayne Murrie vs. Ali Arish
Adam Boussif vs. Leon Edwards
Joe Laurence vs. Mahmood Besharate
Danny Missin vs. Rany Saadeh
Harry McLeman vs. Matt Hallam
Tim Wilde vs. Stephen Martin
Mariusz Marzec vs. Jefferson George