Whilst 2014 has been the year of the Irish invasion in the UFC there has been ample amounts of memorable moments sprinkled throughout the MMA scene in Europe.
And with 2015 just days away and promotions beginning to whet our appetite with their upcoming 2015 schedules, there is no better time than present to review 2014 and give you my personal highlights throughout Europe's thriving MMA scene.
So kick back and enjoy as we recap a fantastic year to be a European MMA fan!
February
The Forum played host to Cage Warriors first show of the year, headlined by a Bantamweight bout pitting Cory Tait against James Pennington. The Londoner, Tait put a stamp on his promotional debut picking up a submission victory which lined him up for a pop at the Bantamweight strap later in the year. In a bloody affair Jake Bostwick overcame Boubacar Balde and Lightweight Brad Wheeler picked up a submission win over David Howell.
M4TC put on its 13th event entitled Nemesis which saw Andrew De-Vent pick up a win over Andrew Pushon, whilst Ryan Scope stopped Phil Flynn in the first round of their Welterweight clash.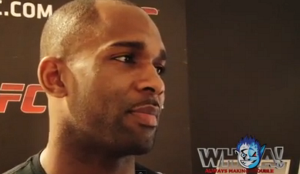 March
The UFC rolled into the 02, London for its first European event of the year with home grown hero Jimi Manuwa facing his toughest test against Swedish superstar Alexander Gustafsson. It wasn't to be Manuwa's night as Gustafsson proved too much and dished up Manuwa his first professional defeat.
Cage Warriors stayed very busy in March putting on CWFC 65, 66 & Fight Night 10. Alex Enlund stunned the Dublin crowd by submitting hot prospect Artem Lobov just before Saul Rogers picked up a decision win in the main event over former UFC fighter John Maguire at CWFC 65.
Jack Hermansson beat Enoc Solves Torres in a great bout but the whole of CWFC 66 was overshadowed by the sublime finish by Nicolas Dalby beating Sergei Churilov to be crowned the Welterweight Champion.
Fight Night 10 was topped with Jack Marshman's promotional debut but it wasn't to be the Welshman's night as he was stopped in just 34 seconds by Abu Azaitar much to the jubilation of the Jordan crowd.
FCC launched their first show of the year with FCC 9 with a card stacked top to bottom. The main event pitted Brendan Loughnane against Jason Cooledge in a three round war. Elsewhere Pietro Menga & Kane Mousah won their respective bouts in what would turn out to be a big year for both.
Poland's KSW kicked off their year with their twenty sixth show in Warsaw headlined by a Middleweight Title fight between Poland's own Michal Materia taking on Brazilian Jay Silva. In a tough bout it was Materia who was able to defend his title and pick up one of the biggest wins of his career. American Heavyweight Nick Rossborough had a late change of opponents which seemed to throw him off track and he suffered a TKO loss to underdog Marcin Rozalski in the co-main event.
April
BAMMA finally got their 2014 on the road in April with the Copper Box in London playing host to BAMMA 15. Harry McLeman, Tom DuQuesnoy & Leon Edwards all left the Copper Box as BAMMA Champions in their respective weight classes. One of the main highlights of the evening was a Bantamweight bout between Ed Arthur and Nathaniel Woods. Ed Arthur was able to stop Woods in the third round but the fight showcased two of the top undefeated prospects in the UK in a very entertaining back and forth bout.
James Brum and Brett Johns headlined CWFC 67 but in an unfortunate turn of events Johns missed weight and as such relinquished the Bantamweight strap ahead of the fight. A wrestling showcase from Johns gave him the unanimous decision nod but the Welshman left without the title, whilst elsewhere on the card Shaj Haque and Martin McDonough put it all on the line in one of the fastest fights I have ever seen.
Amman, Jordan hosted Fight Night 11 headlined by Welterweights Jack Mason and Patrick Vallee. In his 40th professional bout, Mason was able to take the unanimous decision win over Vallee to end the show. Other highlights included Jack Hermansson cementing his mark on the Middleweight division with a win over tough Ion Pascu, while youngster Arnold Allen scored a superb 37 second TKO win over Tobias Huber.
Cage Contender ran just one show in 2014 and unfortunately it was plagued from the get go with as many as thirteen bouts cancelled before the show took place. But they still ran with the event in which Northern Ireland's Michael Doyle took the vacant Lightweight Title in the main event against Hugh Brady. Conor Crook suffered an upset against Iceland's Diego Bjorn Valencia much to the despair of the Belfast crowd, but Welterweight Danny Thompson was able to raise spirits for the Northern Irish fans beating SBG's Stuart Mulpeter by unanimous decision.
May
Berlin played host to the UFC's second European trip of 2014 headlined by Munoz Vs Mousasi in the MW division. Mousasi was able to submit Munoz in the first round and the German card didn't play out too well for the Brits with Luke Barnatt, Vaughan Lee and Andy Ogle all suffering losses.
CWFC 68 took place in Liverpool and with all the pressure on main event Welterweight star Danny Roberts to perform, the Liverpool native did not fail to entertain. Roberts knocked out Jimmy Wallhead in round one to show the rest of the Welterweight's on the roster he was gunning for the title. It was a great night all around for Liverpool fighters with Roberts's teammates Paddy Pimblett and Dean Garnett also picking up first round wins.
Swedish promotion Superior Challenge hosted their first card of the year that featured former UFC fighter Efrain Escudero who picked up a win. British Heavyweight Mike "The Nightmare" Neun fell short in his Heavyweight title bout against Yosef Mohammad, while Denmark's Joachim Christensen was able to win the Light Heavyweight strap in the main event.
Mamed Khalidov scored another huge win against former UFC fighter Maiquel Falcao in the main event of KSW 27. Khalidov secured an armbar submission over Falcao to upset the Brazilian in a night that saw every bout won by a Polish fighter (only two of the nine bouts pitted two Polish fighters against each other). Mariusz Pudzianowski defeated British Heavyweight Oli Thompson in the co-main event of the evening and Rafal Blachuta picked up a big win over Patrick Vallee. A great night for Polish MMA.
M4TC had a Heavyweight Title fight for their main event featuring James Mulheron and Neil Wain. In a brutal back and forth 15 minutes, the younger Mulheron was able to overcome tough opponent Wain on the way to a unanimous decision victory and keep his unbeaten streak in check. Elsewhere on the card, Welterweights Craig Tuner and Alan Johnston fought to a draw, leaving the title vacant.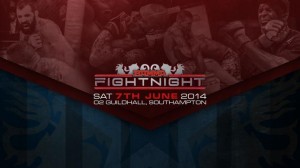 June
BAMMA showcased their first "Fight Night" show in June which took place in Southampton. Headlined by a grudge match between Middleweight's Scott Askham and Max Nunes, it was the Champion Askham who put on a Championship performance and stopped the tough Nunes in the third round. It would be the last time Askham would fight for BAMMA as he was quickly snapped up by the UFC.
The show also marked the return of Ashleigh Grimshaw who quickly submitted Dragan Pesic in the first round of their Feathweight bout.
CWFC 69 – Super Saturday featured no less than 16 bouts spread over two cards in one night. In a night in which Jack Hermansson was crowned the Middleweight Champion, Stevie Ray defeated Curt Warburton for the Lightweight strap and Joanna Jedrzejczyk put Rosi Sexton into retirement. For me though a fight which should not be overlooked was Brad Wheeler and Jason Cooledge. What a war that fight was with Wheeler eventually coming out on top via submission!
Martin Stapleton made his return to UK soil at FCC 10 following his stint with US based promotion Bellator. Stapleton headlined the show at the Reebok Stadium and was able to submit Stanislav Enchev in just 2:05 of the first round. Kane "The Danger" Mousah maintained his undefeated record with a TKO stoppage, and Dominic Wooding was able to take a split decision win over Coner Hignett.
July
Well what can I say about UFC Dublin that hasn't already been said? Conor McGregor was given the platform to make himself a star and he certainly did not fail to deliver. But aside from the McGregor show Ian McCall picked up an important win over Brad Pickett in the Flyweight division, Norman Parke stopped Naoyuki Kotani, Patrick Holohan submitted Josh Sampo and Cathal Pendred made a huge comeback to beat Mike King. A huge night not just for Irish MMA but European MMA!
August
August saw Cage Warriors put on two shows, firstly CWFC 70 which saw Irishman Joseph Duffy make his long awaited return to MMA. Duffy certainly didn't show that he had spent the last three years away from the sport and in the third round choked out Damien Lapilus. Some great submissions from Paul Redmond, Dean Garnett and Catherine Costigan provided some great entertainment for the Dublin crowd.
Cage Warriors spun back into Amman, Jordan for CWFC 71 which saw Jack Hermansson pick up another win, this time by TKO against Deyan Topalski. Martin Svensson scored a win over Jack Mason following a leg injury which Mason suffered in the first round which saw him unable to compete. Pannie Kianzad put her stamp on the women's Bantamweight division with a tough win over Megan Van Houtum.
BAMMA hosted their second Fight Night show of 2014, taking place at the Olympia in Liverpool. The event saw Rany Saadeh crowned the first BAMMA Flyweight Champion, while fellow Flyweight Pietro Menga picked up another win over Steve McCombe by submission. The event was headlined by a Middleweight bout between Ion Pascu and Lee Chadwick which saw the Romanian, Pascu pick up a win over the 15 minute back and forth bout.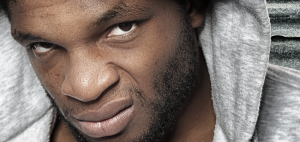 September
BAMMA 16 saw the return of fan favourite Paul Daley who knocked out Brazilian Marinho Moreira da Rocha in the 2nd round of their headline bout. But Daley was not the only fighter looking to make an impact on the show as Leon Edwards defended his BAMMA British Welterweight strap knocking out Shaun Taylor. Mike Wootten submitted Antoine Gallinaro, Mike Grundy picked up the first win in his career on his debut and in an unfortunate turn of events, Tom DuQuesnoy and Ashleigh Grimshaw fought to a no contest when DuQuesnoy landed an accidental groin shot that ended the fight for Grimshaw.
CWFC 72 saw another Nordic Champion crowned as Toni Tauru broke down Cory Tait en route to a fourth round submission victory. Hometown wins for Jack Marshman and Lewis Long nearly blew the roof off of the Newport Centre but the fight that stood out the most for me was Phil Raeburn Vs Damo Weeden which was a full on brawl for the three minutes fifteen seconds it lasted. Unfortunately a Welterweight Title fight which was due to be the main event got scraped days before the event due to an illness that challenger Gael Grimaud suffered. Hopefully we will see Grimaud return in 2015.
October
UFC Fight Night Stockholm featured a number of European fighters and perhaps the performance of the night winner Mike Wilkinson had the greatest night of the career knocking out Niklas Backstrom in just one minute nineteen seconds. Rick Story and Gunnar Nelson had a five round war which saw Nelson handed his first loss of his career by split decision. Cathal Pendred picked up another win and it was a tough UFC debut for previously undefeated British fighter Scott Askham who was beaten by Magnus Cebenblad.
FCC wrapped up their year with the eleventh show which was arguably one of the most stacked shows the promotion has put on to date. Brendan Loughnane stopped Ali Maclean in the main event of the evening, while Kane Mousah, Martin Stapleton and Danny Missin were all impressive in picking up stoppage wins in their bouts. An event which for me really cemented FCC as one of the major players in the European MMA scene.
The Gracie name always attracts attention and KSW took full advantage of that pulling in Heavyweight Rolles Gracie to headline KSW 28. But it wasn't to be for Gracie who was stopped by Poland's own Karol Bedorf in the first round of their Heavyweight Title fight. Michal Materia defeated his second Brazilian of the year knocking out Middleweight Jorge Bezerra and proving he is one of the best Middleweights in Europe.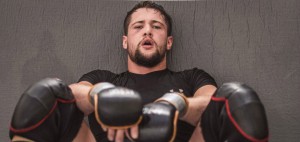 November
1st of November hosted CWFC 73 that saw Alex Enlund top Nad Narimani to take the vacant Featherweight crown in a gruelling twenty five minute war. Elsewhere on the nineteen fight card, Stevie Ray put a stamp on the trilogy with Curt Warburton by submitting the Newcastle based fighter in the second round in the main event of the evening. Big wins were picked up for an emotional Jim Wallhead, Lew Long submitted Matt Inman and Kyle Redfearn knocked out Leeroy Barnes with a striking clinic.
Cage Warriors ended the year in November with their thirteenth show at the Copper Box in London and what a way to end of the year. Welterweight Champion Nicolas Dalby put his title on the line against Mohsen Bahari in the main event and was able to outpoint a game opponent on the way to a unanimous decision win. The fight which attracted the most attention post event was Joseph Duffy's spectacular knockout of Julien Boussuge with a knee that sent Boussuge to sleep the moment it connected. Lightweights Sean Carter and Tim Wilde went to war in a very competitive fight with two of the finest Lightweight prospects the UK has to offer. Earlier in the night Pannie Kianzad overcame last minute replacement Eeva Siisknonen to make history and become the first Cage Warriors Women's Bantamweight Champion and take another Cage Warriors title back to the Rumble Sports gym in Copenhagen.
Former UFC star Diego Nunes fought at Superior Challenge 11 in the main event and picked up a well needed win over Joachim Hansen. But the star of the show for me was Ed Arthur who beat Martin Akhtar by unanimous decision to continue his unbeaten streak and also prove that he is willing to get out of his comfort zone to move his career forward. Elsewhere there was big wins for Max Nunes and Besam Yousef and I am hoping we get to see more from Superior Challenge as 2015 looms.
M4TC 15 saw only two of their fifteen bouts go the distance in an action packed card to top the year off with a bang. The main event saw undefeated Heavyweight Champion James Mulheron knock out challenger Dayman Lake via spinning back fist, whilst Featherweight Arnold Allen stepped up to Lightweight on short notice to fight Paul Cook for the promotions 155lb belt, which Allen won at the end of the second round. Elsewhere former UFC Heavyweight Phil De Fries submitted Lukasz Parobiec and Lightweight Tim Close submitted Phil Flynn. A cracking way for the Northern promotion to end out the year.
December
Colin Fletcher returned to BAMMA to headline BAMMA 17 and "The Freakshow" showed his intentions to get to a title shot with a brutal stoppage of Michael Brightmon in the second round of their headline fight. Martin Stapleton and Brendan Loughnane made their BAMMA debuts and both picked up stoppage wins in their respective fights. Elsewhere Brett McDermott knocked out Oli Thompson and Mike Grundy remained unbeaten in 2014 with a win over Michael Cutting.
KSW saw out the year with a show headlined by Middleweight Mamed Khalidov taking on American Brett Cooper. The fight went the distance and ended with Khalidov having his hand raised to bring his undefeated streak to 10 wins on the bounce (Cooper, Falcao, Manhoef, Grove, Lindland just a few names on the list). Pudzianowski picked up a decision win over Nastula and Borys Mankowski held on to his Welterweight Title beating David Zawada by submission in the first round.
So there you go guys and girls, that is my 2014 European MMA review. Having spent the time reviewing the year it's hard to pick any personal highlights given how many there are. For me there has been too many standout performances all of which are worthy of noting and I hope I have given justice to the events we have been given in 2014.
As always I really appreciate any feedback/comments/suggestions on the facebook page facebook.com/whoatv or on twitter @mmanarchy
Hope you have all had a great 2014 and have a great 2015!