It's the end of the year and I think it's fair to say it's been a hell of year within the MMA scene. So in typical #WHOATV fashion we thought we would help to jog your memories of some of the highs and lows across the MMA scene by brining you the #WHOATV 2015 awards.
Now the categories are not the usual "KO of the year" or "Post fight speech of the year", that wouldn't be very #WHOATV now would it? The categories are below and the good staff at the site have contributed to bring you their nominations, which you can agree/disagree with on our twitter page or facebook;
1. Moment that made you say WHOA
2. Event of the year
3. Power move of the year
4. Feel good story of the year
5. Pre fight buffet of the year
Ben Swediuk (@dukemedia_sport)
1. By some distance, Conor Mac smoking Aldo in 13 seconds. It's not often you leap out of your chair watching a fight at 11 O'clock on a Sunday morning on a replay to swear creatively at the television.
2. Almost certainly UFC 189, not only did Rory MacDonald and Robbie Lawler put on one of the most brutal, technically complete, and evenly matched performances in the history of the sport, but we got to see Conor pick up his world title belt, and it felt as though a very definite corner had been turned in MMA.
3. Benson Henderson not signing a new UFC contract. Until a credible fighter's union is formed, short-term contracts for high-profile competitors could see a massive power-shift away from promotions in the next few years.
4. Rob Sinclair finally getting over his injury Hell. Arguably England's best lightweight, Rob bounced back from a short-notice decision loss at Bellator 136 to smoke Michael Brightmon at BAMMA 21.
5. I bow to the experts on this matter, and I hear our dear leader 'Iron Mike Morgan was all over the meatballs at BAMMA 20 in Birmingham, and he knows whereof he speaks!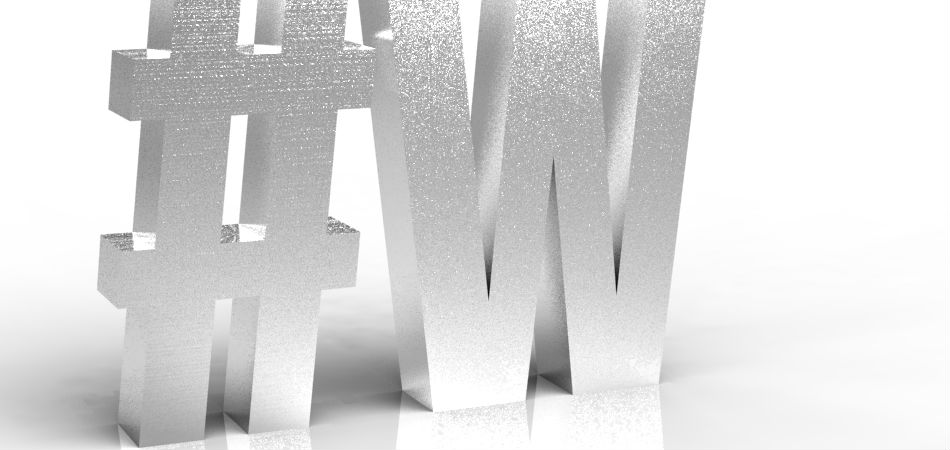 Michael Morgan (@mikewhoatv)
1. Conor McGregor smoking Jose Aldo like he was a common two bit roll up that had been hastily assembled with gunpowder.
2. KSW, definitely one MMA promotion that has flown under my radar for a while, it's a real stalking horse and proved that it's not all about shouting how you're the best in Europe, it's about letting others scream that for you based on your production values, match ups and ability to pack out an arena
3. McGregor fighting Mendes last minute and not only answering the wrestling question but dropping him in the 2nd.
4. Cathal Pendred calling it a day, sometimes if your heart isn't in the fight the best thing to do is walk away. It's a brave act that fighters very rarely have the courage to do and takes a lot of stones….big stones
5. UFC Scotland, those mini pies with multiple fillings featuring every animal you can imagine under the sun were mouth-watering. Who ate all the pies…Mike did!
It wouldn't be a #WHOATV article without a video now would it? Well here is our 2015 recap video produced by the wonderful Michael Morgan
Bryan Lacey (@whoacast)
1 Jon Jones Hit & Run. The rumours, the smoke, the fire! The fall of a champ, arguably the GOAT, and the drip fed facts that unraveled one of the most crazy stories and weeks in MMA/UFC history.
2. UFC 189 – it had everything! A world tour, the crazy build up, the biggest budget promo ever and then the twist of Aldo out and McGregor still coming through against Mendes. Match ups that delivered and some that over delivered including the blood bath (and fight of the year in my opinion) that was Lawler vs McDonald. A truly special event.
3. McGregors mouth saying all he would do then backing it up to become the undisputed UFC Featherweight champ and now the UFC's biggest EVER star. Positioning him to a point where he calls the shots and where in 2016 he had the potential to become the UFC's first ever dual-weight World Champion.
4. Maddux Maple – the 9-year-old cancer survivor that after a 4 year battle against cancer got to live out his short and hard life's dream of walking to the cage with friend and UFC fighter Cody Garbrandt at UFC 189. Maddux showed the heart and soul of a true fighter. Amazing moment.
5. Never treated to even a morsel of grub at either BAMMA 22 or 23 however I did spend £48 on a selection of fine meats and cheeses to see me through the night for UFC 194 that would put any 5 Star buffet to shame. Yep, you read it right….£48 just for me!
Tony Quant (@tonywhoatv)
1. I think I am going to have to go with Holly Holm knocking out Ronda Rousey as I genuinely didn't expect Holm to win let alone win in that fashion. The Aldo KO was a big shock given how quickly it happened but for me I expected McGregor to win so was more shocked when Holm head kick KO'd Rousey and genuinely made me say WHOA!
2. My favourite event was the UFC 194 weekend which was just so jam packed with top level fights that I couldn't afford to miss any of them, I even ducked out of my Christmas party early on Thursday so I could get home to watch the Fight Night card. So many epic fights took place that weekend ending in McGregor claiming what was rightly his.
3. Dave O'Donnell striking a deal with the UFC to add UCMMA and Cage Rage to its digital library, UFC Fight Pass. The announcement was made on 3rd January so just makes it in to the 2015 Power moves but in my opinion is one of the best. O'Donnell has been around the sport for years and divides opinion but love him or hate him, the guy has his head screwed on his shoulders and has been very successful in his time. He is the one driving a Ferrari and I will never get to do that. Great work Dave!
4. Nate Quarry and Jake Beckmann stole my heart one Sunday morning in April for my feel good story of the year. Quarry agreed to take on Beckmann who was born with down syndrome in an exhibition fight. Beckmann got the win over former UFC fighter Quarry and the experience has really driven Jake on to believing anything is achievable. I managed to speak with Jake's mum following the event and was genuinely in tears hearing just how much the experience meant for Jake. I tip my hat to Nate Quarry for doing something which has had such a huge impact on someone's life.
5. Well it's not often that it happens but after a 4-hour drive from Essex to Blackpool, owner of WHOATV.com, Michael "Has he really got a wallet" Morgan dipped into his pocket and treated me to lunch. I can't remember what it was but it tasted so good because it was purchased by the man who rarely dips into his pocket! I'll get my coat!