UFC Dublin is now in the bag and while the event didn't draw praise in the build up to it, mainly due to the loss of the original main and co main event, there was certainly plenty of performances on show that warrant such praise.
As with any event fighters move up and down in the rankings and their respective stock changes accordingly. Here is a brief analysis of which fighters moved up and down the pecking order.
Louis Smolka def. Paddy Holohan via rear naked choke, rd 1.
Louis Smolka: Being the main event offers a fighter the perfect platform to improve his standing in his respective division and it was Louis Smolka who got the 'W' on Saturday night in Dublin. With this win it marks his third win in a row and the 24-year-old's performance in getting the finish is what impressed us the most. Smolka is now 4-1 in the UFC and his only loss was a split decision against former title challenger Chris Cariaso. This high profile fight puts him in prime position to make a run towards the title, two or three more wins and he is surely one to challenge for the gold. Stock rises.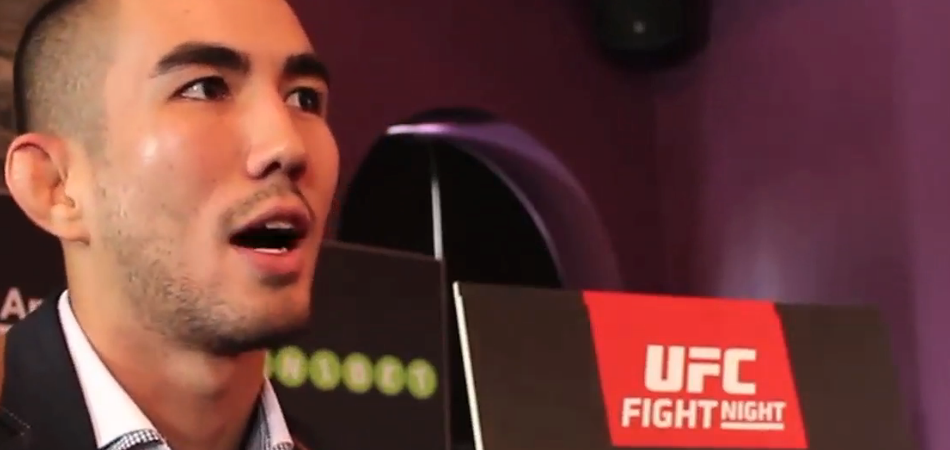 Paddy Holohan: He has the charm and Irish wit about him that makes him a fan favourite and despite the loss he doesn't actually lose much. Now standing at 3-2 in the UFC and still only 27 he stays pretty much as the same level. Obviously a win would've been beneficial here but with the entertaining performance churned in and competing in such a high profile fight it could actually stand to benefit from UFC Dublin in the long run. Stock stays the same.
Norman Parke def. Reza Madadi via unanimous decision.
Norman Parke: The Northern Irishman badly needed a win here. Despite his last two losses being slightly controversial and split decisions it would be hard to come back from three losses in a row. It was a typical Parke performance with some solid grappling and on point striking, it was hard not to be impressed by the technical display. From an average fighting fan though the display might not have been entertaining but nonetheless a win moves him in the right direction. However his pre fight antics stole the show in the build up and entertainment like that does not go unnoticed going forward. His stock increases and with a bit of spice added to it.
Reza Madadi: 30 months away from the Octagon and returning at 37-years-old Madadi had a lot of questions to answer going in. He finished the fight, which is actually impressive in its own right considering his story, but was actually very competitive until the end and might have arguably won the third round. There is obvious fan excitement whenever he competes and he is still an asset for the organisation in Europe. He doesn't lose much if anything with this loss and his stock stays the same.
Nicolas Dalby & Darren Till fought to a draw:
Both men were undefeated heading in and are still undefeated. After three very entertaining rounds which earned them both 'Fight of the Night' they fought to a draw and this is only a positive for them and the UFC. Their stock rises.
Neil Seery def. Jon Delos Reyes via guillotine, rd 2.
Neil Seery: In his previous four fights the Dublin showed some good boxing which troubled his opponents, including Brad Pickett in his very first bout. Going in though the 36-year-old wanted the finish and he got it but it wasn't the TKO/KO like we all would've thought but a submission rather, which is probably more impressive in its own way. We know Seery has the boxing, and he is more than capable of getting a decision but now with a submission he shows his well roundedness. He stock rises and with another two wins or if there are any pullouts then who knows what might be in Seery's future.
Stevie Ray def. Mickael Lebout via unanimous decision.
Stevie Ray: The Scottish fighter is now 3-0 in the UFC. His first two fights ended via TKO but this third one provided to be a little more difficult. This is not a bad thing though. It is good for fighters to go through such fights and has Ray now proved that he can out-point his opponent over three rounds. Still only 25 the future is bright for Ray in the UFC and his stock continues to rise.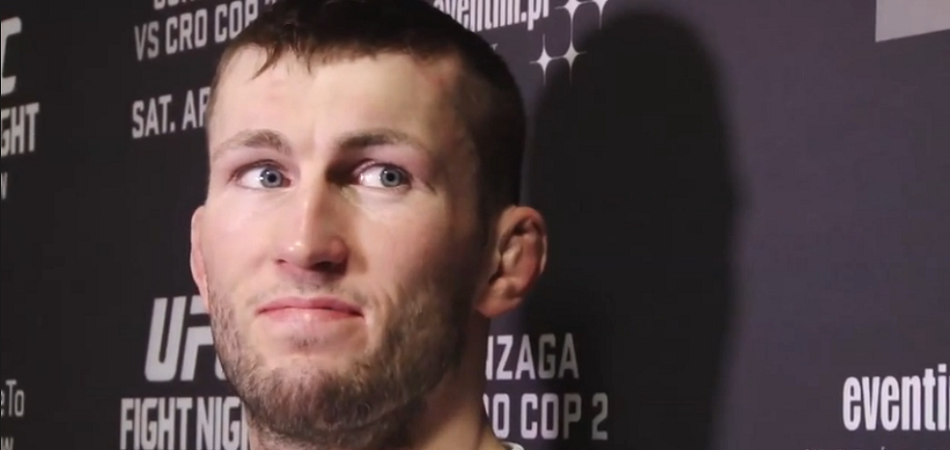 Tom Breese def. Cathal Pendred via TKO, rd 1.
Tom Breese: If one man came out of UFC Dublin with the biggest hype and praise around him it was Tom Breese. The Tristar based English fighter done what no man has done in five fights in the UFC and that was stop Cathal Pendred and he done so via first round TKO. His striking was the decider in the fight but it was his size and strength which was the most surreal factor. Pendred is a big welterweight but Breese stood bigger and shut down the Irishman's attempt of grappling. Breese's stock goes through the roof.
Cathal Pendred: In his wins and losses Pendred has been criticized. Now 4-2 in the UFC and having lost his past two fights Pendred now reaches make or break point in the UFC. There is still value in Pendred and I expect the UFC to give him another chance to prove himself but his stock falls to the lowest it has been in the UFC thus far.