In a bit of gossip in the MMA world it is being suggested that Travis Browne has been dating Ronda Rousey. The above image surfaced this week along with some claims made by Travis Browne's wife Jenna Renee.
I must make it known that the timeline of events is not known to the public and whether or not Browne and Rousey are a) in a relationship and b) if they are, whether it has happened since Browne and his wife split, assuming they have split.
Browne is currently on a temporary suspension from the UFC while the promotion investigates alleged domestic abuse claims from his wife. She posted the pictures below on social media suggesting the damage was caused by her husband but didn't press charges.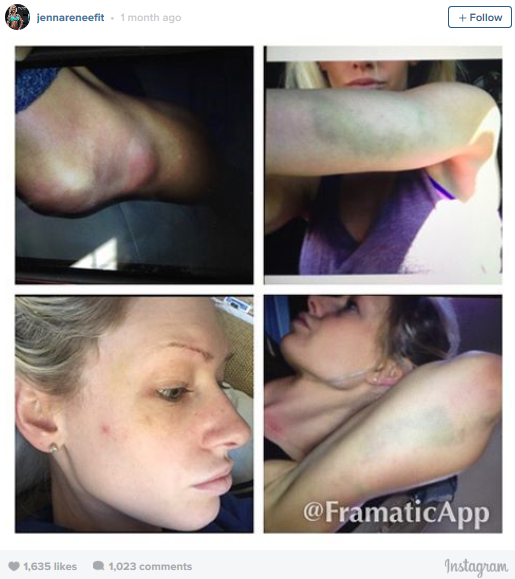 The other day Renee took to twitter to address the rumours of Browne and Rousey where she revealed her suspicions have been going on for a while and her disappointment in Rousey being 'with a married man who beat his wife.'


Alan's Angle: The abuse claims came in July and I assume Browne and Renee split up around then. Renee's comment of "I've known this for a while" could be taken two ways, either Browne and Rousey was going on before they split or it is a relatively new relationship which has happened since they split but Renee has known. Only time will tell.